God save our gracious Queen
God save our noble Queen
GOD SAVE THE QUEEN! Bids be victoriouseBay is gloriousLong to reign over usGOD SAVE THE QUEEN!


*

*

*

*

*

*

*

*

*

*

*

*

*

*

*

*


According to children asked by ITV, our glorious monarch is married to King Charles II, favours bulldogs as her canine companions and can count Simon Cowell as part of the Royal family. But who can blame them, given their upbringing? Did you know that 9 out of 10 children in the Home Counties believe Cath Kidston invented bunting? It's sobering to realize that this could be the first time many infants have ever seen flags which aren't covered in dusky pink polka dots or spray roses on a duck-egg background. It's our patriotic DUTY to reclaim bunting for our Queen, and trawl eBay for stuff to show we appreciate how bum-numbing 60 years on the throne must have been. Gawd Bless you Ma'am - and welcome to The Magic and Madness of eBay Part 6 - Jubilee Special!


*

*

*

*

*

*

*

*

*

*

*

*

*

*

*

*


Despite the fact that you haven't even been able to post a letter since 1952 without seeing the Queen's face, it appears that there are still loyal subjects out there who seem unsure what she looks like. [Hint: it's not any of these]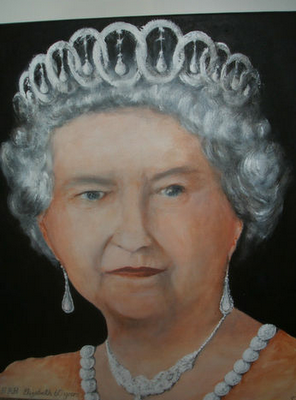 Drag QueenGuess she sorts out the 5 o'clock shadow before TV appearancesDiamond Jubilee Royal Portrait of the Queen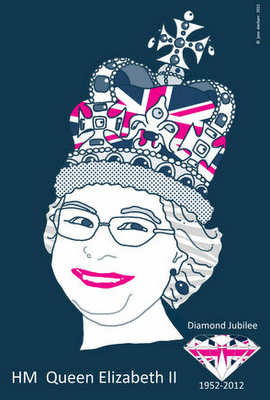 Now, what should one put on one's Jubilee cake?Diamond Jubilee tea-towel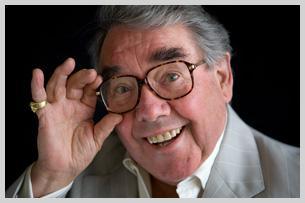 Aah yes, four candles!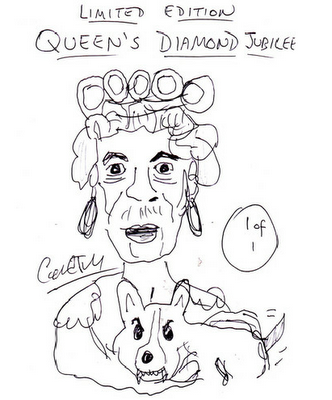 Dot Cotton had always suspected Willy had a taste for human bloodHand drawn commemorative souvenir portrait - proceeds to Cystic Fibrosis Trust
It's quite something when the most lifelike representation of her I could find looked like it should be standing next to Eric Cartman: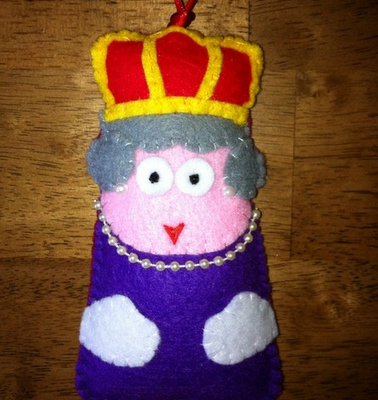 One's going down to South Park, going to have oneself a time...Handmade felt hanging decoration
Check out the seller's Anne Boleyn too - perfect for fans of Henry VIII!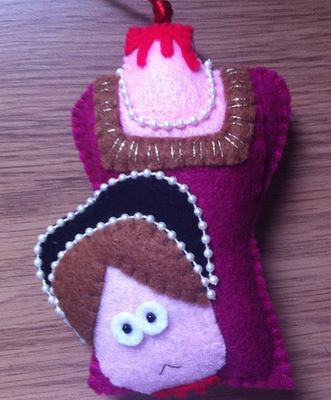 [I do genuinely love this - a first in my eBay posts!]

****************
Ah yes, the crafters. They're out in force at times like these - refugees from
Regr
Etsy ensuring that the makers of red, white and blue acrylic never go out of business. Now
that's
the great British spirit. Let's see what's on offer shall we?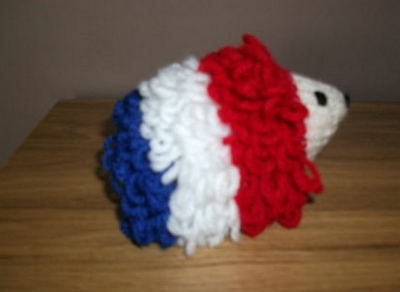 Zut alors! Ze knitted 'edgehog. It personifies les Anglais, n'est-ce pas?
As the seller says - "
Something different for the celebrations"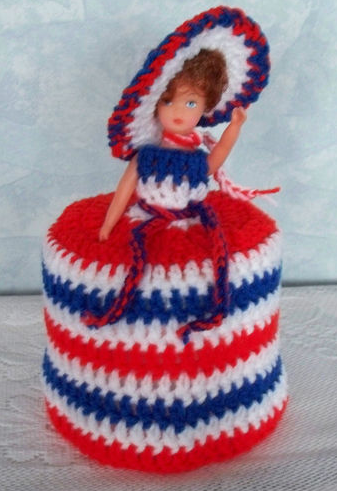 The Duchess of Cambridge delighted onlookers with her homage to 'My Fair Lady'"A little doll with a big surprise!" 
says the seller [Asda value toilet paper not included]
The same seller supplies these beany hats -  if you've got Jubilee fatigue already, wear one and be safe in the knowledge that you'll neither see nor hear anything of the celebrations, whilst still providing a little patriotic flair.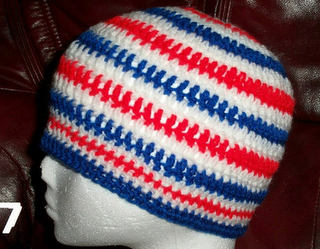 Do be careful about the cakes you pick up at the street party though, especially if your neighbours read
Mollie Makes
. You'd think the seller had done this on purpose, but I fear her baked goods have been photographed in all innocence.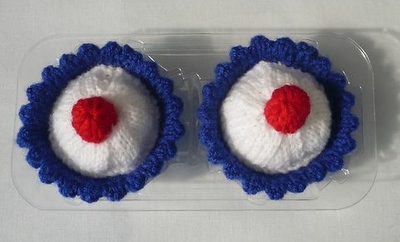 Prince Philip couldn't wait to get his hands on my teatime treats, claimed Kirstie Allsopp
2x hand knitted Jubilee Bakewell Tarts
Ebay is positively overrun with corgis in union jack coats. Sadly, Monty has yet to find a family: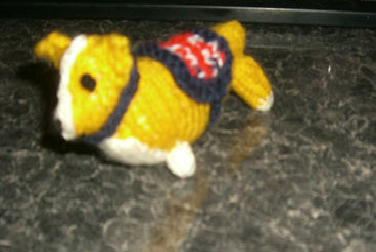 Perhaps because he looks like a mutant seal with a saddle.
*
*
*
*
*
*
*
*
*
*
*
*
*
*
*
*
Speaking of family pets, wouldn't it be a an absolute
travesty if they were left out of the fun? I mean, the Queen loves her dogs, and the rest of the Royals are animal lovers too. Ok, they
especially
love donning ridiculous clothes and shooting at them, but still. The love is there. I think you can tell from the following pictures that Liz's animal subjects are just as excited about the upcoming festivities as the rest of us: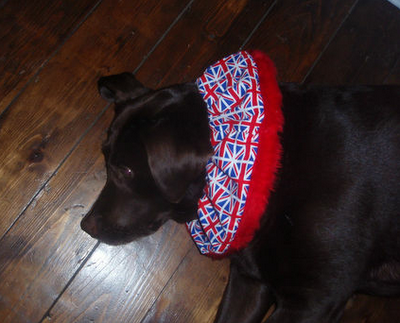 And so Sir Walter went dejectedly to the Tower...Union Jack furry cuff for dogs - ideal for the Jubilee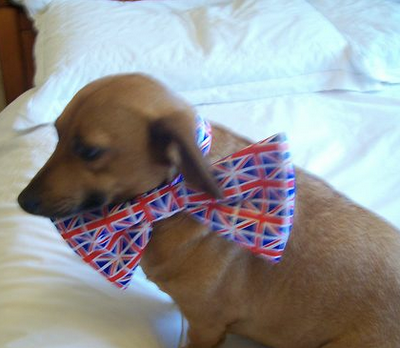 Send in the clowns...
Dog Bowtie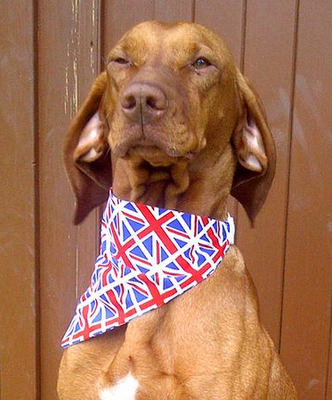 Jubilee Olympics Union Jack Dog Bandana
I think they've earned their Jubilee Dog Treats made by Mrs Nibbles, don't you? Every bag is also '
suitable for human consumption'
, and is the
'perfect gift for patriotic dogs'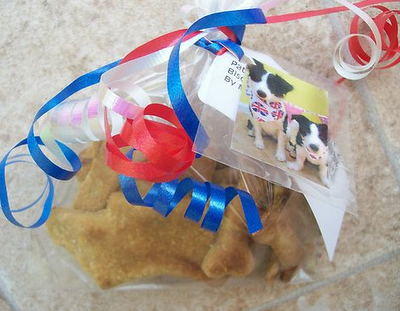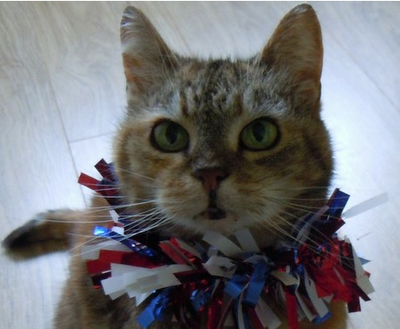 "I've not been up to London to visit the Queen, I'm a fucking REPUBLICAN"
"The ultimate cat collar chic for Jubilee celebrations. This is a high fashion accessory and best not worn for prolonged outside activities".

What, like being a cat?
Sadly, there was no attire suitable for my guinea-pig, but fear not - I
can
buy him a
paper bag full of clippings from the lawn mower
 Guinea pig Jubilee Fun Bag! Only £2.50
and
free delivery!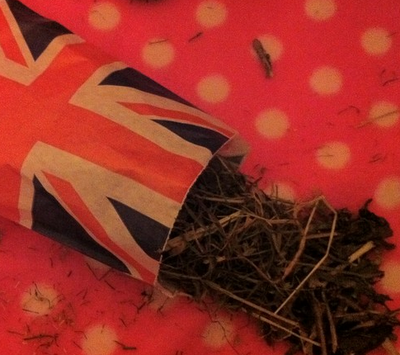 "Treat your piggy to a Jubilee fun bag filled with 100 % natural dried meadow, herbs, parsley stalks and dandelions. 
I can fill them as a mix or with your piggies herby favourite".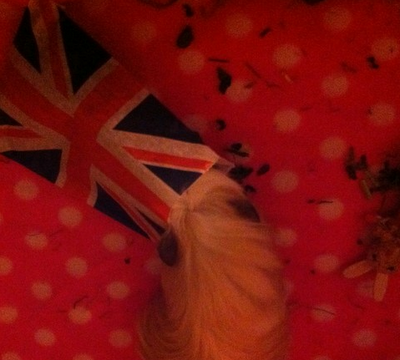 Guinea pig not included

. 
*

*

*

*

*

*

*

*

*

*

*

*

*

*

*

*

Now, I know what you're thinking - these animal accessories are all very well, but what if I have a human being I want to treat to a Jubilee gift? Never fret pet - there's plenty of classy bits and pieces to choose from: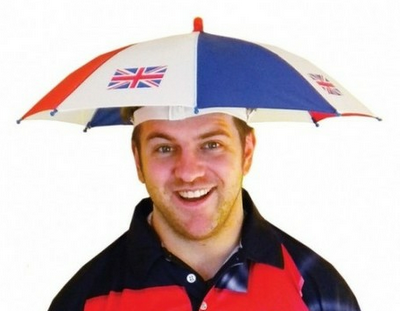 Long to rain over us....Diamond Jubilee Umbrella Hat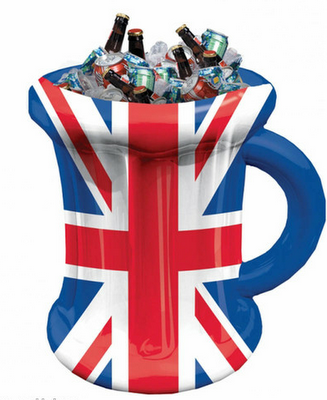 Inflatable Beer Mug Drinks Cooler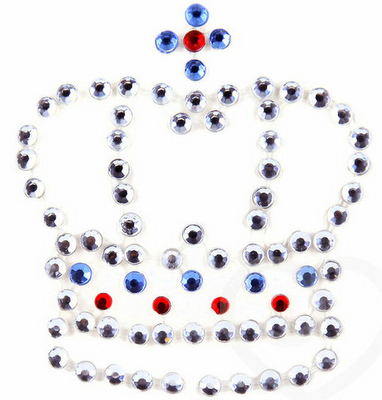 Jubilee Vajazzle kit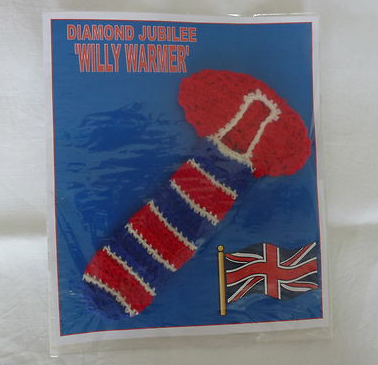 Keep your crown jewels toastyDiamond Jubilee Willy Warmer


*

*

*

*

*

*

*

*

*

*

*

*

*

*

*

*

Hope you enjoyed that little run through the best that eBay has to offer - out-takes will be up on my Facebook page. Enjoy the celebrations - and try not to over-indulge. But if you do drink too much from the inflatable beer mug cooler - there's always the Diamond Jubilee Sick Bag!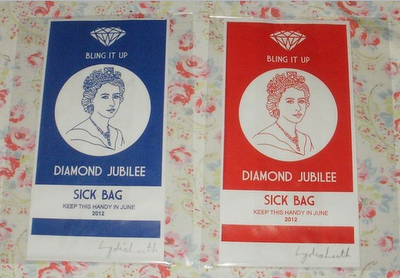 And the prize for the least appropriate Cath Kidston backdrop goes to...
Lakota x
PS. See the rest of my eBay posts here