Made from scratch red velvet brownies are incredibly moist, chock full of white chocolate chips and topped with a rich cream cheese frosting.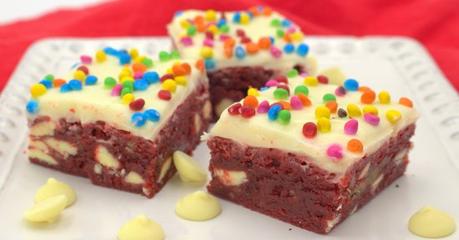 Red Velvet Brownies
By Sue Lau | Palatable Pastime
Red Velvet Brownies are my recipe of the day, and are posted with the Fantastical Food Fight blogging group.
A Farewell to FFF
This month, the theme is red velvet. As well, it is the last outing of FFF for the time being, as Sarah is going back to compete her master's degree so the group will be on hiatus until further notice.
But for this month, I decided that I would do red velvet brownies with white chocolate chips and a cream cheese frosting. I was struck that I have not ever shared one of my red velvet recipes with you all before, not just on the blog, but in all the years I have been sharing recipes online, going back to 2002.
Hello to Red Velvet
That is one long time for a red velvet drought, so it is best to put it behind me with the best I can do in this category.
Pure decadence.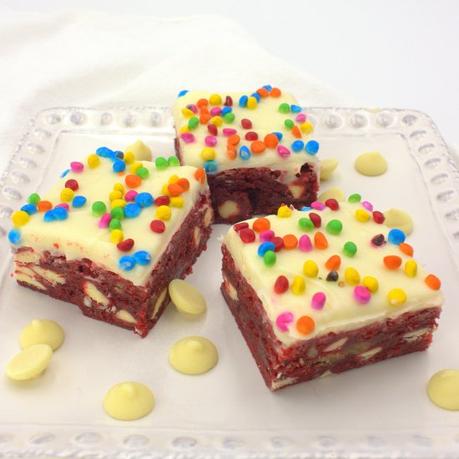 Very Over the Top
I imagine one of the things that puts this over the top is the creme de cacao extract (flavoring) which I buy at the local Jungle Jim's and is TBK brand (The Baker's Kitchen). If you can't find this locally, I am adding a link where you can snag this online (I don't get any ad money for that- but I do recommend): Creme de Cacao Flavoring. I have recommended some of their other flavors in recipes before, including their champagne extract. Knock yourselves out shopping- they have all kinds of stuff.
Otherwise you could try using white creme de cacao liqueur.
Chips? Yes Please!
Also, the white chocolate chips just add to the oomph in these bars and ensure a nice amount of moisture, considering cocoa can sometimes leave baked goods a little dry. You won't find that here.
Ensuring Correct Doneness
And considering the usual toothpick test might go off with the chocolate in them being wet on a toothpick, I have added the internal temp you should go for, which is 180F. With that, you won't have to guess whether the brownies are done. Brownies as a whole can be sometimes hard to judge their doneness using the old method.
Fantastical Food Fight
Fantastical Food Fight is a monthly blogging group hosted by Sarah Ellis.
Each month we blog recipes on a common theme.

Red Velvet Brownies

You Might Also Like: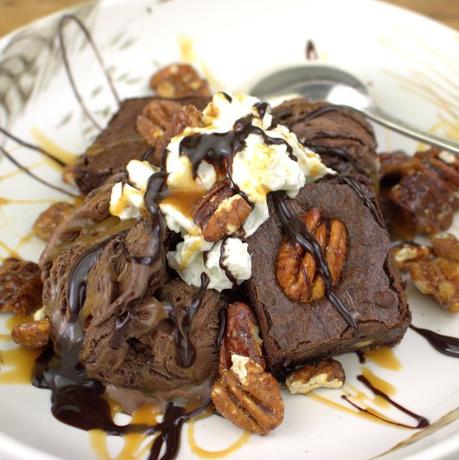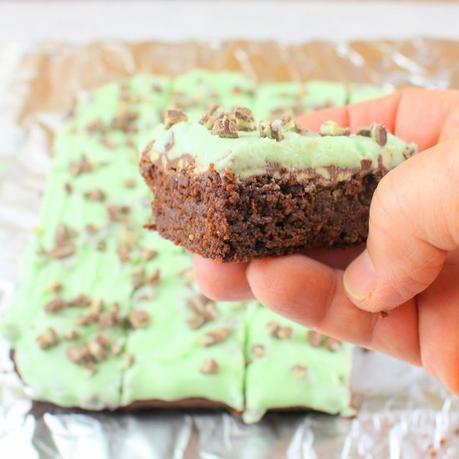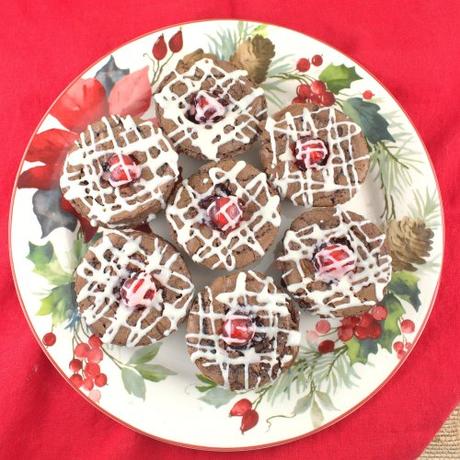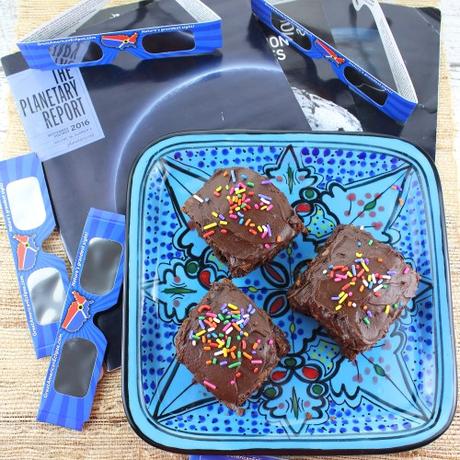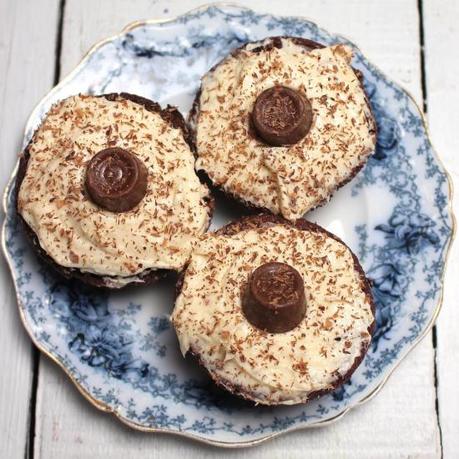 Red Velvet Brownies
Red Velvet Brownies