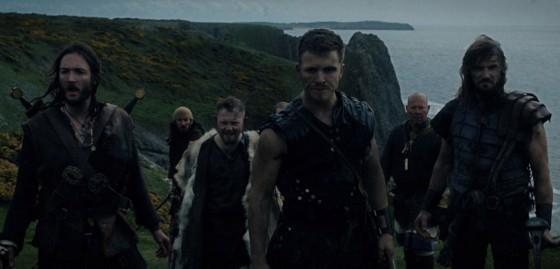 Hammer of the Gods is an upcoming action-epic that tells the story of a Viking family. Recently released red-band trailer showcases some eye-popping, disgusting bloody scenes from the movie.
According to the official
IMDb page
, the story of this films goes around a young Viking dude who learns to become a warrior to find his lost brother and defeat an army of bad guys. There also seems to be a freakin awesome evil dude in this film, wearing a mask. You'll see some of his action at the end of the trailer.
After watching the Spartacus ends, I never expected to see any good shows like that again. At least not for a while. But, it looks like I will get a chance to satisfy my thirst for bloody, intense sword fights once again, thanks to movies like this. US release date for the film is set for July 5th.
Check out the 17+ trailer after the jump.
Email This
BlogThis!
Share to Twitter
Share to Facebook