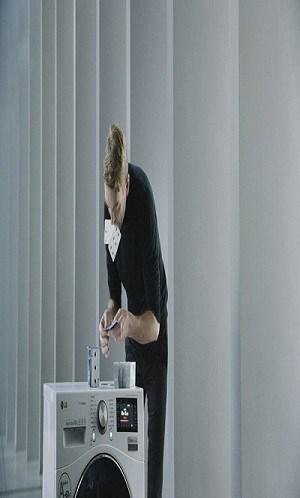 Have you ever tried building a house of cards? I have and I can tell you that while you are working at a house of cards, every whiff of air feels like a storm. A rustle of paper sounds like a lightening stroke. And a curfew needs to be imposed upon the movements of the family members so they don't distract you.
Ok, I admit, I exaggerated a little. But you got the picture, didn't you? Building a house of cards needs absolute stillness and silence.
Can you imagine building a tower of cards over three meters long on a running washing machine? Well, somebody didn't just imagine it but has already achieved it, setting a world record.

The record has been set by Bryan Berg, a Harvard educated architect and a professional card stacker. He started stacking cards when he was only 8 years of age. For this record, Bryan erected a 3.3 meter tall tower (48-story) made of common playing cards. It took Bryan 12 hours to achieve this feat. The height of the card tower is astonishing enough. But even more remarkable is the fact that this tall tower was built on a running LG washing machine! Yes, the tower was erected on LG Centum washing machine while it was spinning at 1,000 RPM.
Jo Seong-jin, CEO and president of the LG Electronics Home Appliance & Air Solutions Company, commenting upon this word record, said, "We are thrilled for Bryan, who achieved a special goal, while also helping to highlight the technological innovations that exist in some of today's home appliances." He further added, "Appliances should no longer be viewed as noisy, disruptive machines but a home companion that can coexist unobtrusively in any kitchen. This record-breaking event was a creative way to drive this point home."
As mentioned earlier, this world record by Bryan Berg and LG involved LG's Centum washing machine. This machine is equipped with LG's unique Centum System™ which makes use of a new damping system that has shock absorbers like those found in automobiles. This fixed-tub system helps in reducing vibration and noise levels making the washing machine quieter and more friction free. This Centum System™ washing machine boasts of emitting only 67dB 1 which is equivalent of a typical conversation and makes this washing machine one of the quietest in the market. As there is less friction in the running of this machine, there is less wear and tear of parts. And as a show of confidence in the durability of this machine, LG promises 20-year warranty of the Inverter Direct Drive motors in Centum System washing machines.
That does sound impressive. But the house of cards that Bryan created on top of this machine is beyond impressive, isn't it?