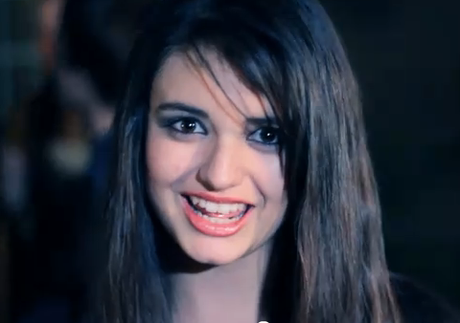 Rebecca Black is back - again.
The Teen Autotune Queen is back: Rebecca Black is steadfastly pursuing her dream to become a pop star, to hell with all the naysayers, with her latest YouTube-released video, "Person of Interest". This is the American dream – who needs talent?
Putting aside for the moment the question of the appropriateness of CSI-speak in a teen pop song about love, we wonder: Can "Person of Interest" recapture some of the unintentional magic of "Friday"? Maybe, maybe not. The video has garnered nearly 50,000 views since it was posted on Tuesday and so far, it has more likes than dislikes; but while some viewers think Black is "improving", we think "Person of Interest" doesn't have the kitschy, catchy quality that "Friday" did.
"When I talk, you listen, I like that". We listen – let us know what you think of Black's latest!