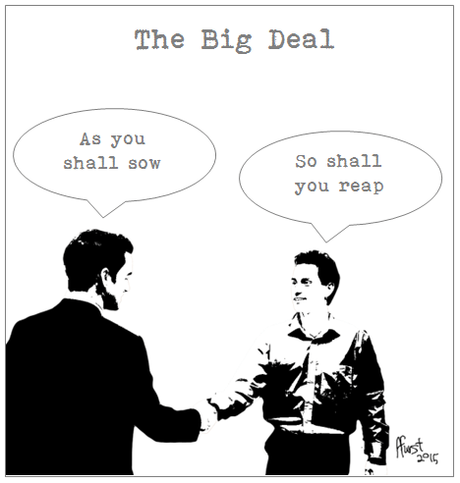 Say What? 
 is an ongoing series of laconic exchanges on Buddhism in the format of a comic strip. 
Get Each Week's "Say What?" Comic In Your Email Box
If you enjoyed this post,  please like and share.







The post Reap What You Sow – Say What? appeared on Andrew Furst.