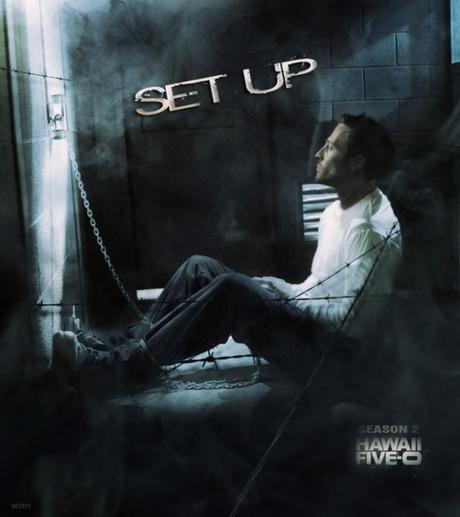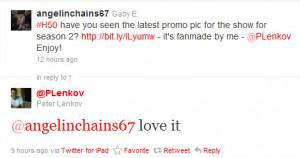 Thanks again to my Listener pal, Bill for alerting me to this really, fine piece of photoshop fan-art by fellow blogger, @angelinchains67, who posts at many sites for German fans of certain TV shows such as  Serien News, which features specific news for our show, "Hawaii Five 0".
  In an email to me, Bill commented that it has a "Lost" like feel to it and I agree! Remember, the third season of "Lost", when Jack was in chains in the Hydra station in "A Tale Of Two Cities" after being captured by creepy Ben Linus? Those scenes were very gritty and shocking. Here's a reminder: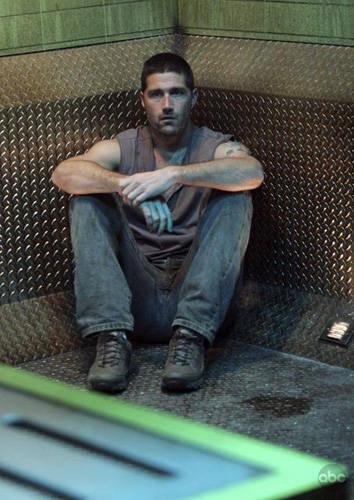 @angelinchains67 would also like us to know about her other sites: Supernatural-Serien-Forum, and  the AngelinChains.com Supernatural Portal . She is also known as @H50Germany on Twitter. These sites primarily promote the cool TV Show, "Supernatural" but you can also find news and info in German and English for the CBS reboot of Hawaii Five-0!  They are trying to build an audience to support the show over there so lend them your support by visiting the sites!