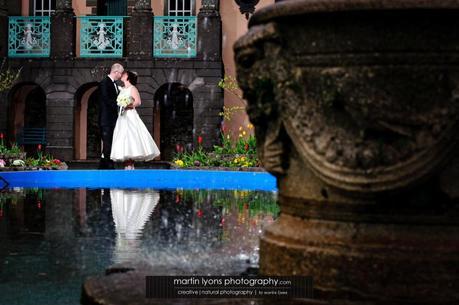 Portmeirion is enchanting: a Welsh village, built to resemble an Italian one, with colourful little houses and too cute for words! So I couldn't resist Simon and Rachael's wedding – I think you'll love it. It fits perfectly with the surroundings: quirky and lots of fun.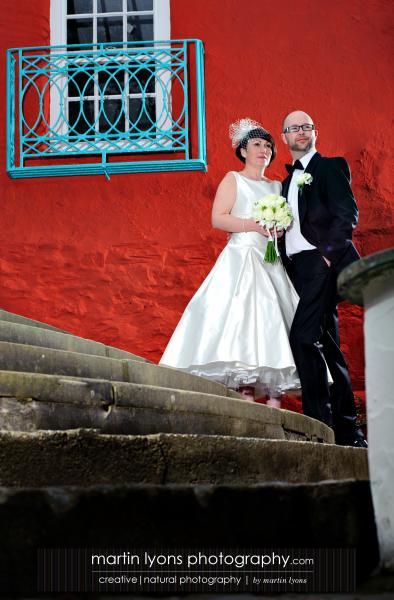 Rachael wore a gorgeous little vintage inspired wedding dress, very Audrey Hepburn I think! With a birdcage veil and the cutest shoes to go with it. And Simon is a super cool groom (I want his glasses!).
Their wedding photographer is Martin Lyons, who told me, "This wedding was very much an intimate affair with only 24 guests & the bride and groom."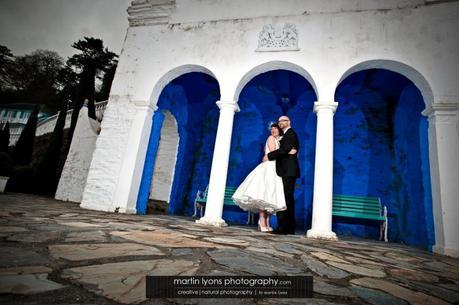 Martin said, "In some ways this wedding was very different to others, the ceremony was very intimate which was lovely! Fortunately we managed to escape a monster downpour which came just before the groups, I then spent 45 mins with the bride & groom before the meal. There were no speeches (1st time ever). That's what I love about weddings they are all so different! All together it was a fun, intimate, relaxed day."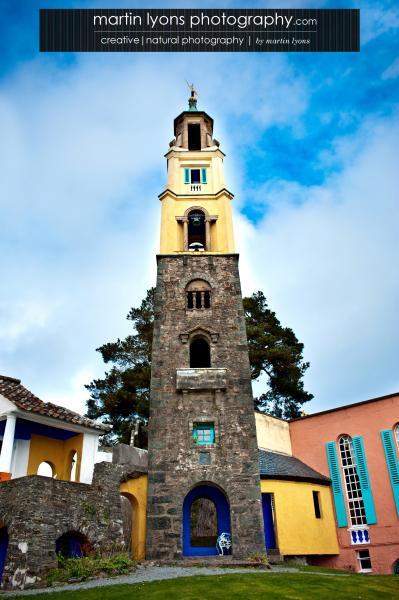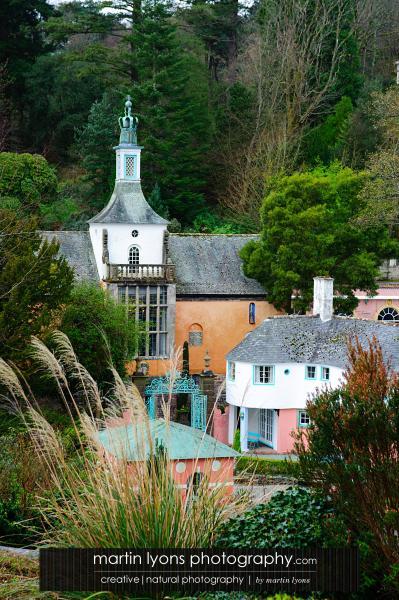 After seeing these images I admit I had to google Portmeirion. It definitely sounds Welsh, but it sure as hell looks like a little piece of Italy – apparently it was built over fifty years from 1925 to "pay tribute to the atmosphere of the Mediterranean"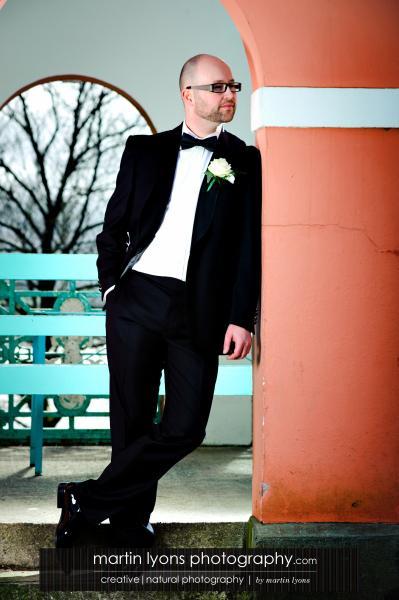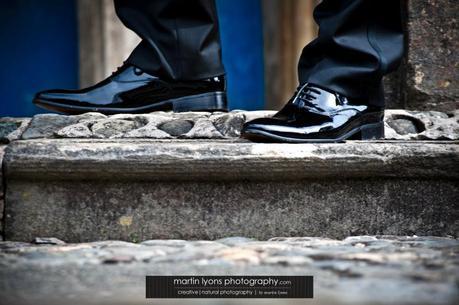 The shiniest shoes ever – I really like this photo with Simon's shiny shoes and the pebbles.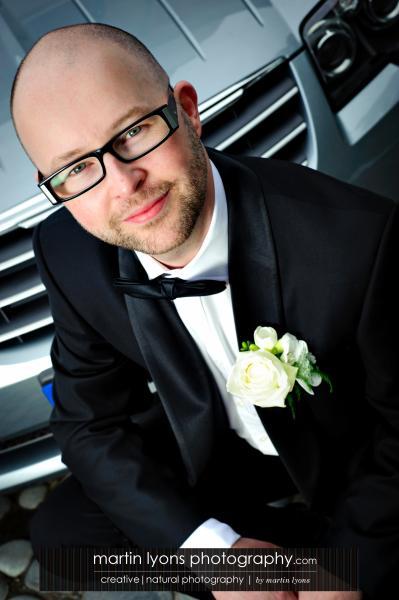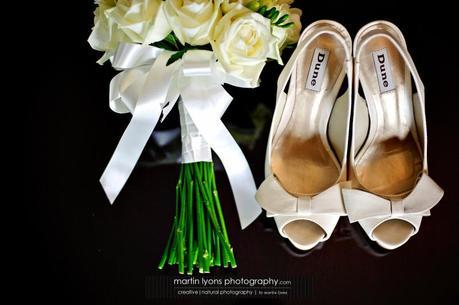 Rachael's
shoes from Dune
are really cute – just the right mix of glam and playful I think – and perfect for Portmeirion.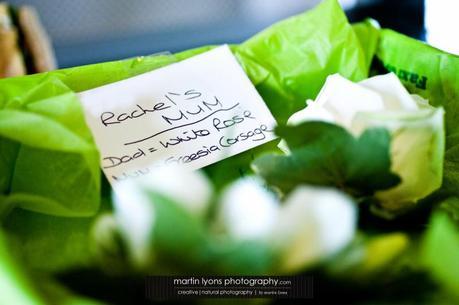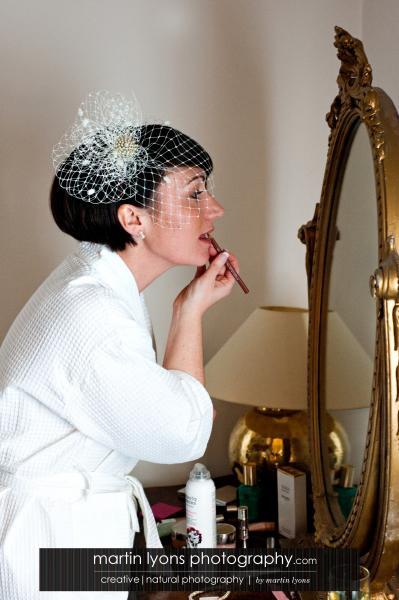 Isn't she beautiful…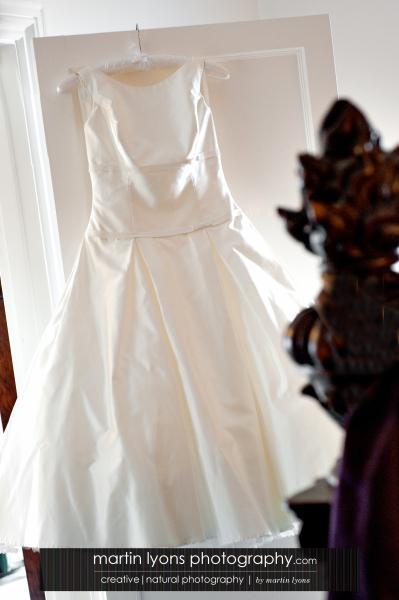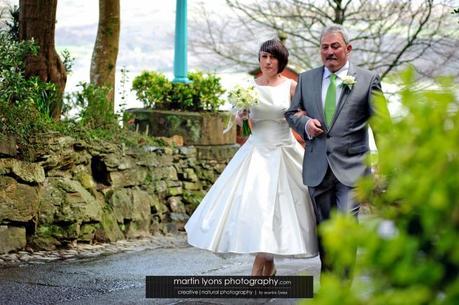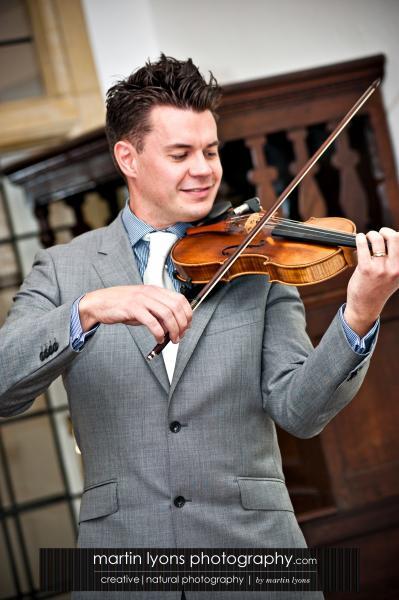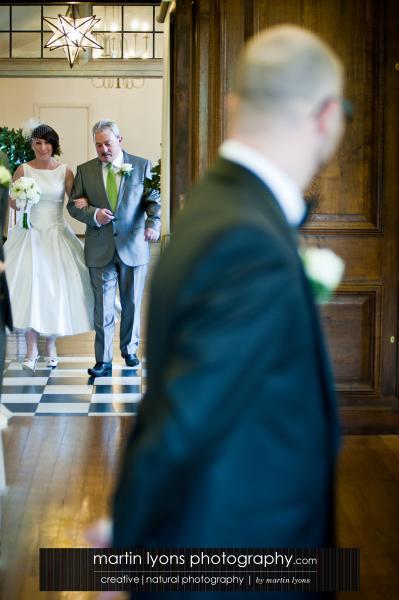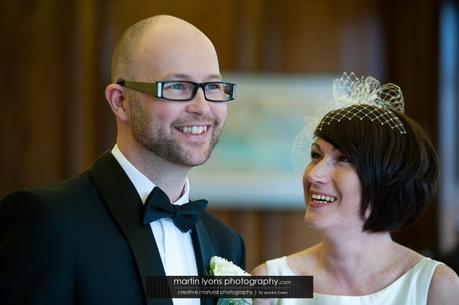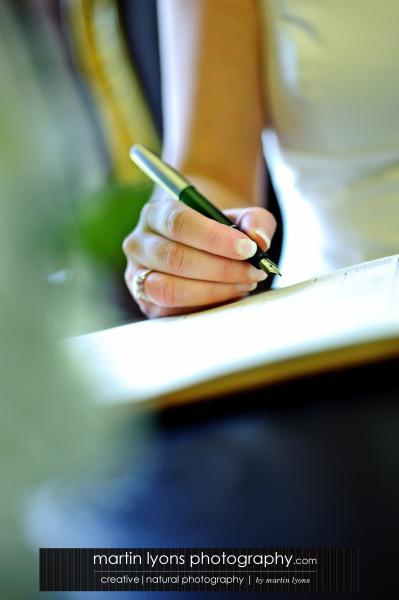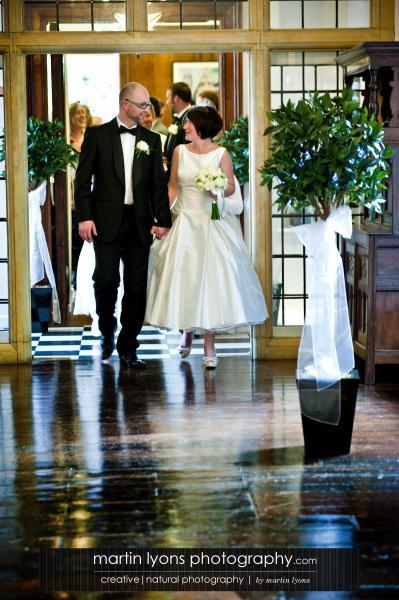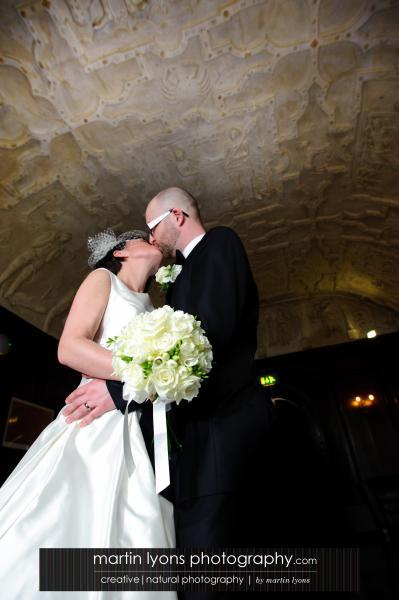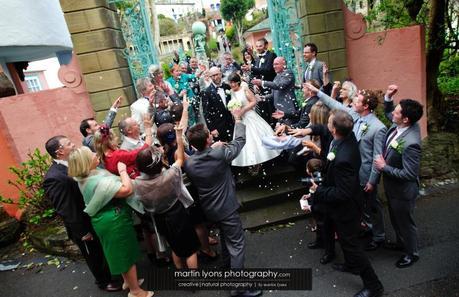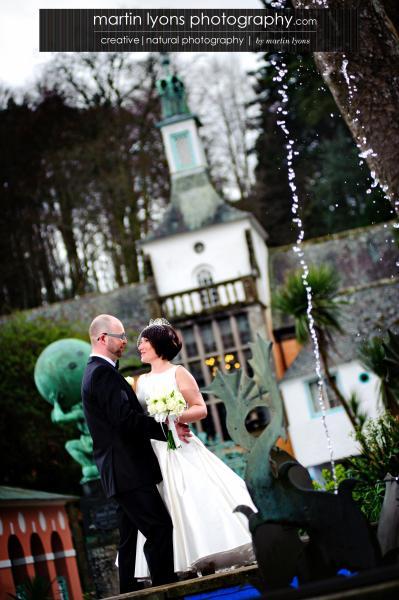 More of Portmeirion… the fountain, archways, sculptures and mediterranean greenery make it a really unique location for wedding photographs – unless you count Italy.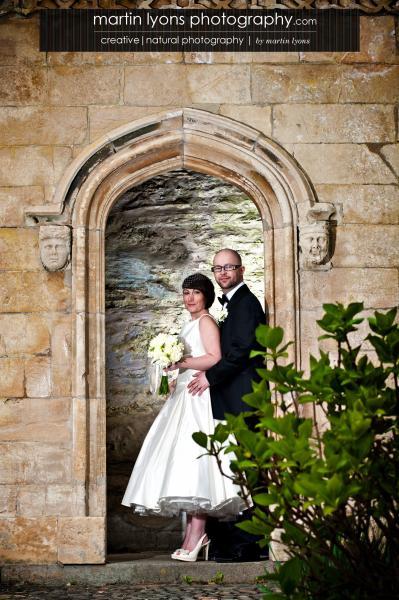 They make such a stylish couple. I love all those petticoats on Rachael's wedding dress.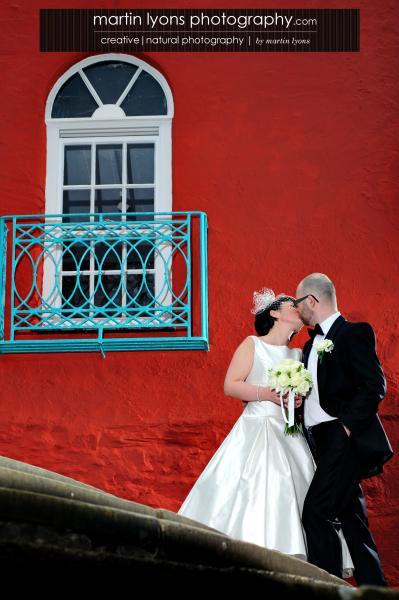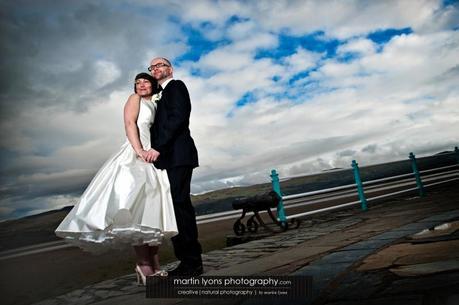 Wales has its own lovely charm. I love Rachael's little smile in this photograph.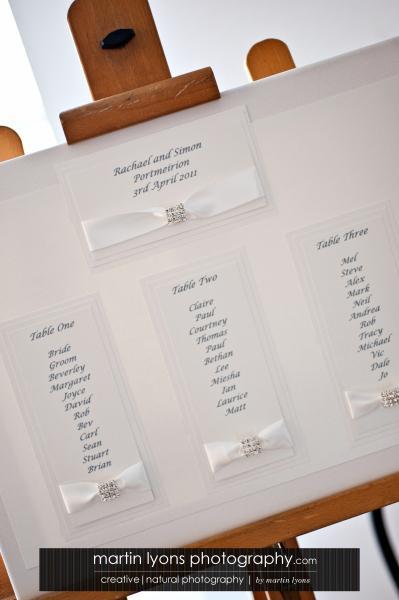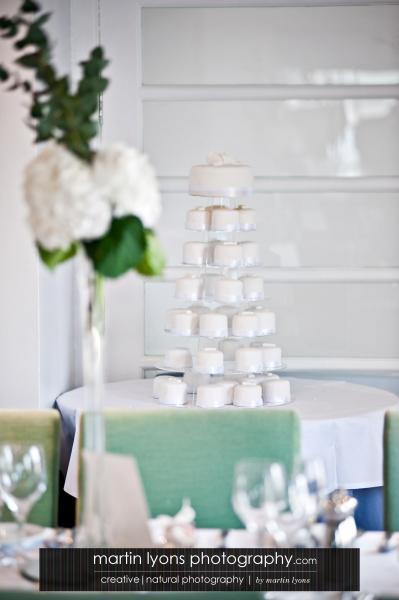 The wedding reception is really elegant: lots of white, no fuss, just the prettiest accessories and decorations.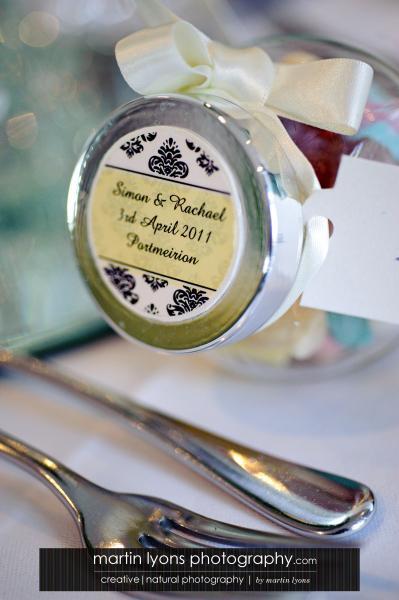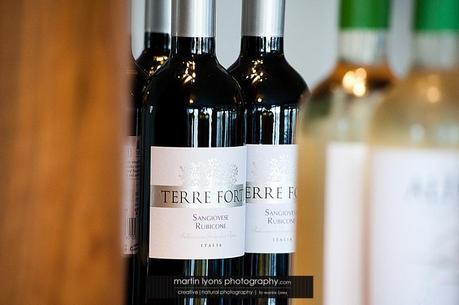 Italian wine of course!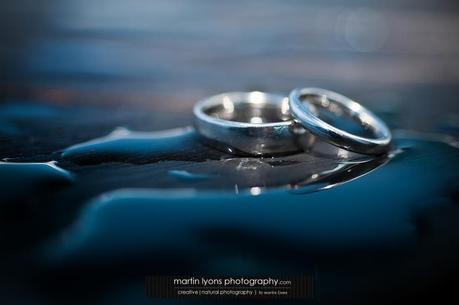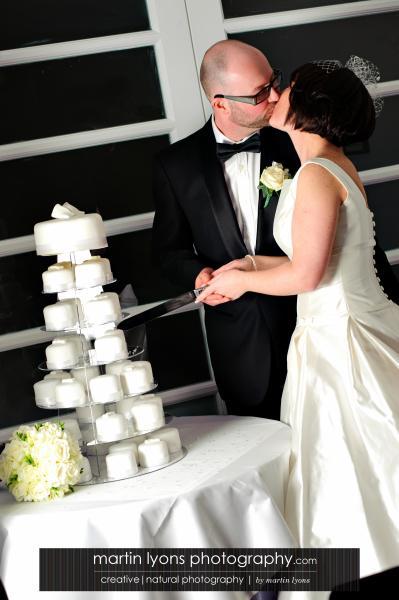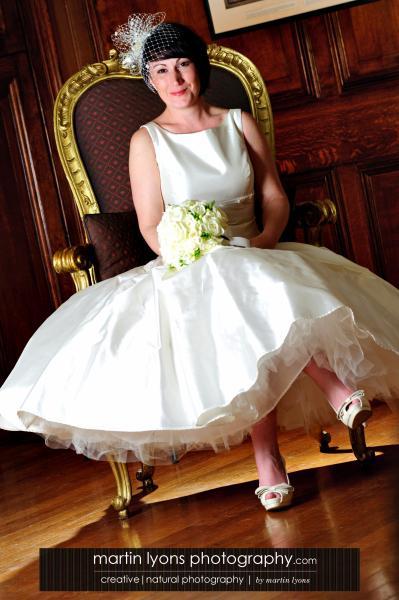 My favourite photograph of Rachael – she's stunning.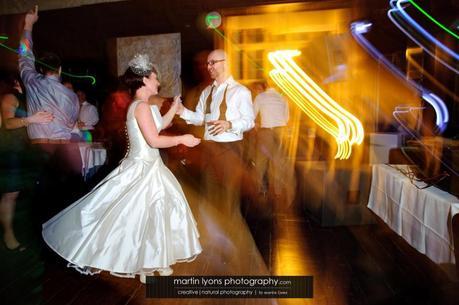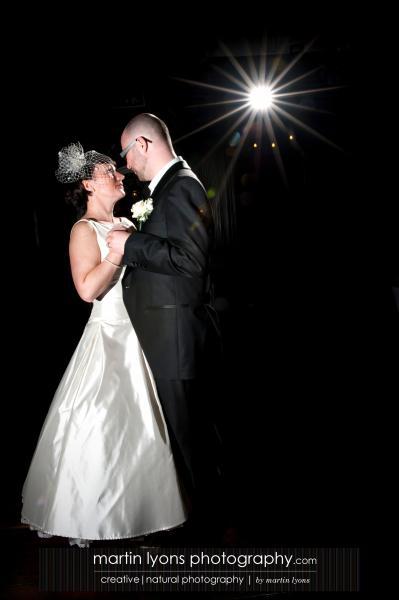 Thanks to Martin Lyons for sharing the photographs of Simon and Rachael's wedding day. If you'd like to see more check out his wedding photography blog and for information please visit his
wedding photography website
. Martin is based in North Wales and travels around the UK to photograph weddings.