'Real Steel' Sweeps Home Entertainment Charts - The Hollywood Reporter
: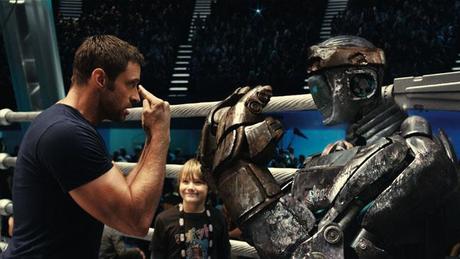 Walt Disney Studios' Real Steel, a sci-fi actioner with
Hugh Jackman
and
Evangeline Lilly
, scored a rare triple-play victory on the national home video charts the week ending Jan. 29, riding its $85.4 million domestic theatrical gross to a No. 1 debut on the overall sales and rental charts as well as the dedicated Blu-ray Disc sales chart.
More hobby collecting news
The Real Steel DVD was released on 24 January 2012, a short 4 months after the movie appeared in theaters. This sci-fi action movie topped the box office for two straight weekends as one of the best family movies of the year.
our editor recommends

'Real Steel': 5 Things Seen and Heard on the Red Carpet

'Real Steel's' Hugh Jackman Was a Prankster on Set Says Co-Star (Video)

Hugh Jackman's 'Real Steel': What the Critics are Saying