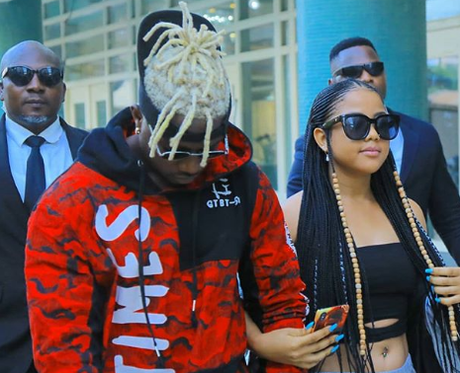 BET winner Rayvanny has denied that he has also followed suit and joined socialites who are obsessed in lightening their skin.The singer, in an interview with a top Tanzanian newspaper, denied that he's lightening his skin like we have seen other artists and socialites do.
Lighting
Rayvanny explained that unlike before, he's taking different photos which have different lighting a reason why he looks lighter.
"I wonder when I started that habit. People will always talk. You know they say I am bleaching because of some photos which I share online, you know some of them make me look lighter. In others I look way darker. I think that could be the reason why people think I bleach my skin, which is not true," he said.
Some fans insisted that it's true the singer has lightened his skin while others shared that it's true lighting and filters are making him look lighter.