Michelle "Michael" Obama is proud of her physique, and is not shy showing it off.
In 2012, she even performed push-ups on the Ellen DeGeneris TV show.
Mooch is especially proud of her toned arms, so much so she makes sure they're seen by displaying them in sleeveless clothing spring, summer, fall, and winter. Here she is in a sleeveless dress in the freezing cold of Washington, D.C. in December 2010, at the White House Christmas Tree ceremony and posing for the Obamas' official Christmas card: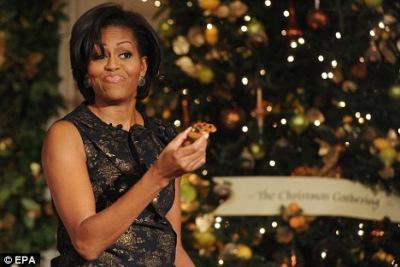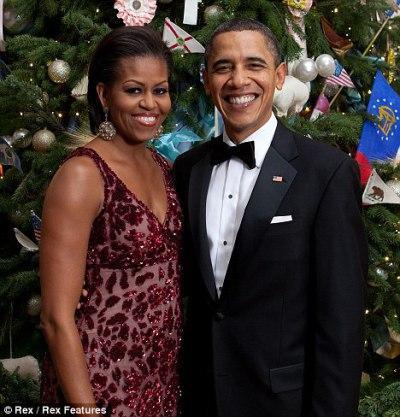 She also isn't shy about showing off her legs and thighs, as in these two pics of  her in shorts: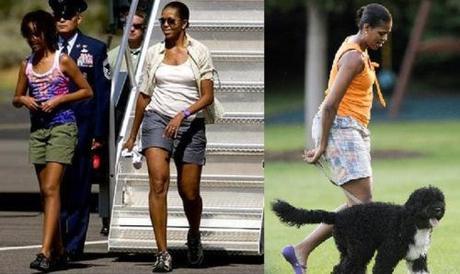 So why does Mooch shy away from being seen in a swimsuit/bikini, even though the Obamas spend every Christmas-New Year break — at great cost to taxpayers — in sunny balmy Hawaii?
Barack and the daughters would go to the beach, but not Mooch.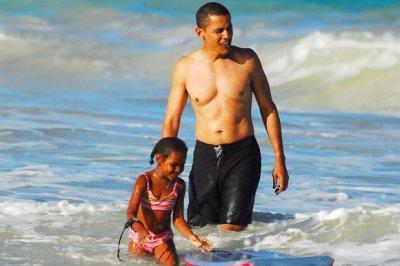 It's not as if First Ladies are never photographed in a swimsuit. Remember this totally spontaneous [sarc] pic of Bill and Hillary Clinton in their swim wear dancing on a beach in Hawaii in 2008?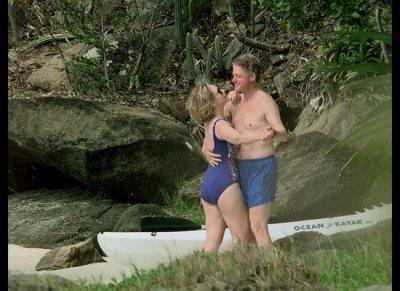 I scoured the Internet for pictures of Mooch in a swimsuit.
One site claims the pic below is of Mooch in a bikini (circled yellow) and her two daughters on a taxpayer-paid vacation in Spain in August 2010: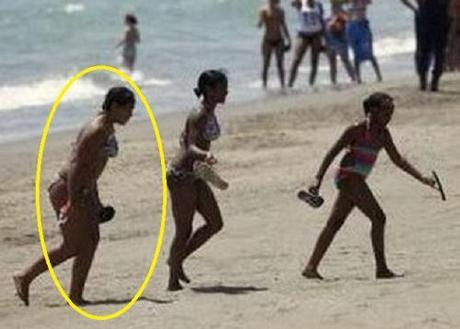 Not so.
That girl is not Mooch, as you can see in another pic taken of the trio (below):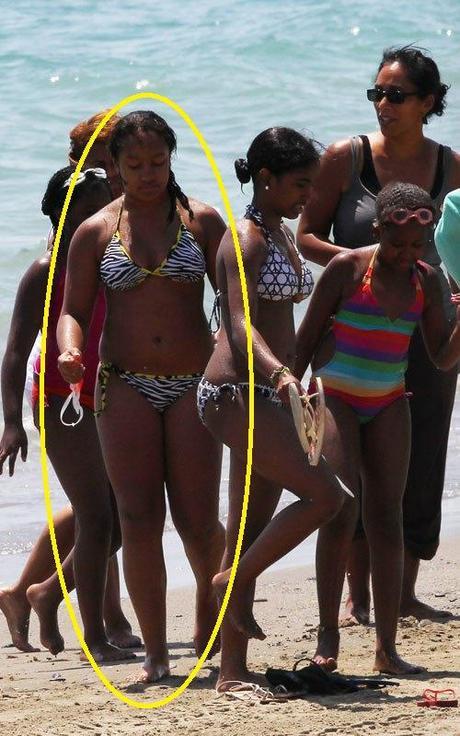 I found only ONE picture of Michelle Obama in a swimsuit — a long-distance blurry shot of her (left) and her daughters and their friends on a beach in front of the house the Obamas were renting in a suburb of Honolulu in December 2010 (source):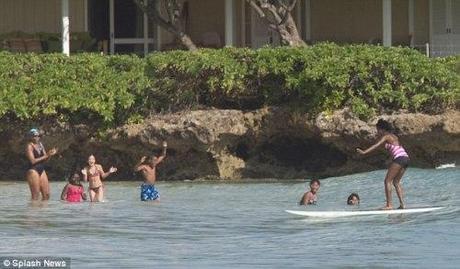 Here's a cropped view of Mooch.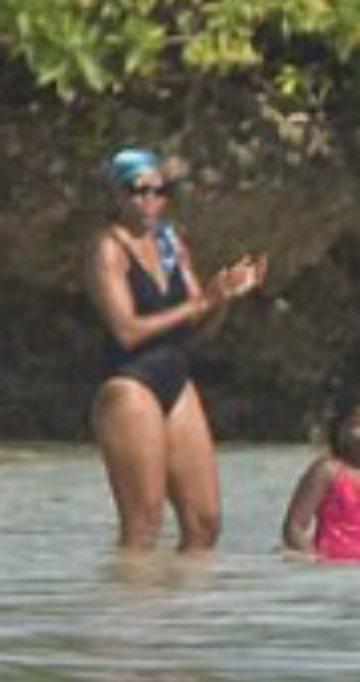 This is the only pic of her in a swimsuit.
See also:
Michelle Obama is a transexual?

Joan Rivers Calls President Obama Gay, Says First Lady Is 'Tranny'
More and more Americans think Michelle Obama is a man
~Eowyn