Well hello again! Ready for some more favorites? Today we're focusing on the favorite randomness from August. Since I didn't include any skin care or body care in my standard August Favorites (find it here), I thought I would throw them in here as well! That means – shock horror – that we're taking a peek into those random bits and bobs that made my August that much nicer!

J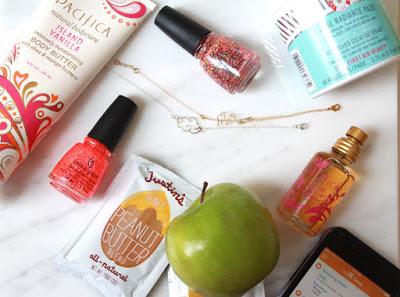 I have found myself actually reaching for perfume in August, which is kind of rare. Specifically, I've been grabbing my Pacifica Island Vanilla Spray Perfume because it smells so stinkin' good!

J

I have always loved vanilla scents and this is one of the few cruelty free and vegan versions that I really like. My "signature" used to be the Vanilla Body Lotion from The Body Shop, but they stopped making it.

L

They still make the scent, but I liked the lotion because it was very subtle and really lasted nicely. Though not the exact same kind of vanilla, Pacifica's "Island Vanilla" is really pretty. Kind of a summery vacation type vanilla. It doesn't last terribly well, but it's not bad either. It also doesn't seem to give me headaches, which is mighty important!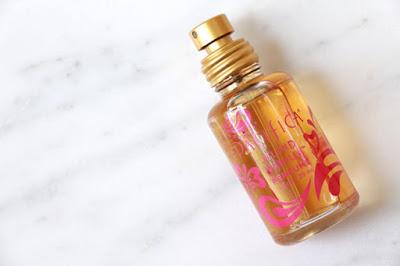 Sticking in that vein, near the end of the month I decided to pick up the Pacifica Intensely Moisturizing Body Butter in, you guess it, Island Vanilla! I had tried a smaller sample size of their Body Butter in the past, but felt it wasn't that hydrating. I thought perhaps maybe it was just a faulty tube, or an old formula so I figured I would give them another shot with the Island Vanilla and I'm glad I did! It's a beautiful cream that not only smells great, but is thick and hydrating without being at all greasy or sticky. Definitely a great body lotion that smells delicious!

J

Again, the scent doesn't linger overnight, but it's a pleasant experience to use nonetheless.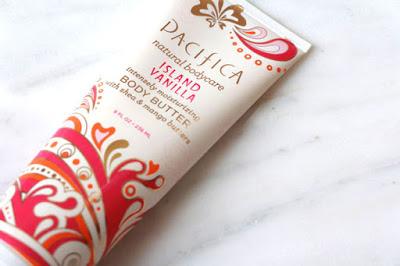 For my face, I have a newfound love and respect for the First Aid Beauty Facial Radiance Pads. I recently discussed why I hate to love these here, so I won't say much, but they have sorted my skin out quite nicely. It seems to be a necessary step in my daily skincare, so a definite favorite.

J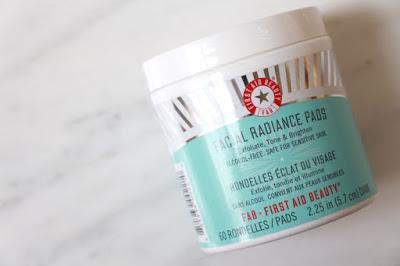 A nail polish that I absolutely loved for those last fun Summer nights was China Glaze's Point Me To the Party. It's just such a fun multi-colored neon glitter top coat. To be fair, I've only worn it once, but it's so fun. There really isn't a better word to describe it. I also really like the shade Let the Beat Drop – a pink and orange neon glitter top coat. Both perfect for Summer! China Glaze really does fantastic seasonal collections. I tend not to pay much attention because they're almost always limited editions, but they really nail the seasonal trends. On that note, I have a few of their Fall shades and they're gorgeous as well!

J

Definitely a fan of China Glaze's Electric Nights Collection for the Summer.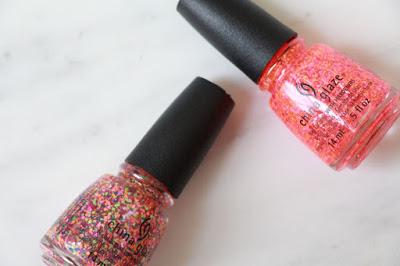 As for a few more random bits, I have been completely addicted to Granny Smith Apples and Justin's Honey Peanut Butter this month! Specifically the single serving packets of the Peanut Butter because it's just so easy and convenient! My grocery store…well one of them…actually sells them by the box and it costs about the same as buying the regular jar so, why not?

J

Apples and Peanut Butter are always a great combo, but for some reason this month they have really appealed to me. So delicious! It's a nice quick and easy snack too that's not terribly unhealthy. Win win, right?

J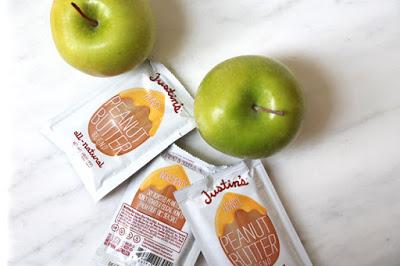 On the jewelry front, I have been suddenly attracted to dainty chain bracelets. I'm not usually a big jewelry person, but for some reason in the Summer I always get a hankering to wear it more often. I've found that finding a good chain bracelet isn't easy, so I resorted to making a few of my own! They're quite simple to make if you have the supplies and with all the online retailers out there these days, those are easy to come by! Maybe I'll make a post about how to make these and where I find my supplies. If you're interested, let me know. But yeah, delicate chain bracelets have been a definite staple this month!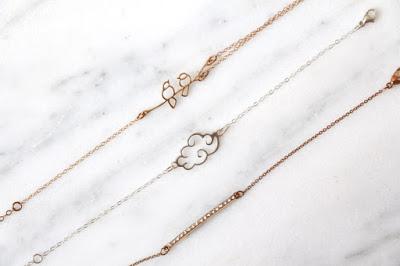 In the app world, I started using Cozi in August and it has made my life so much easier…at least when it comes to groceries. You think of something you need, add it on your phone and it's there all in one place when you get to the store. Plus I pick up groceries for my parents as well and they can add things without having to relay a message to me so it's rare that I forget things. By the same token, I feel like I'm at the grocery store every day – of all people, the butcher knows me! – but at least I get what's needed each trip!

J

Definitely look into Cozi if you're trying to juggle multiple people or just need help keeping lists in order (it's free for the basic version which is what I use). And if you're a busy mom, you need this!

J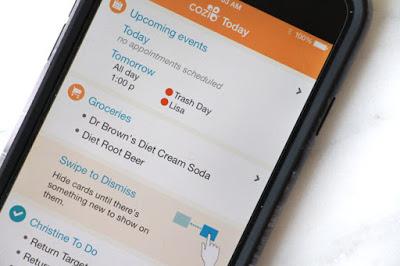 That's going to bring us to the end of our week of favorites! I hope two posts isn't overkill. I write so stinkin' much that I don't want to try and combine beauty and non-beauty items into one post. It's hard enough to digest when they're split!

J

I hope you've all had a fantastic August and a wonderful Summer as well! I shall be back next week with more and I hope to see you then!!! Thank you so much for stopping by! xoxo