From the moment I drove down into the canyon that Sedona, AZ  calls home I immediately fell in love. Why? Because it's GORGEOUS that's why. Even though it's a great little city filled with happy people and more hippies per capita than California, Sedona's biggest attraction are the giant red rocks that surround it. Built like a natural fortress with walls that come in a myriad of shapes, sizes, and colors you can never get tired of just walking around and looking up.
Each butte and stone spire you set your eyes on begs you to come closer for a better look. On our second day in town we succumbed to their calls and decided there would be no better way to explore the desert than getting into a 4×4 and off roading it. That left us with only one choice: booking an off road adventure with Pink Jeep Tours Sedona.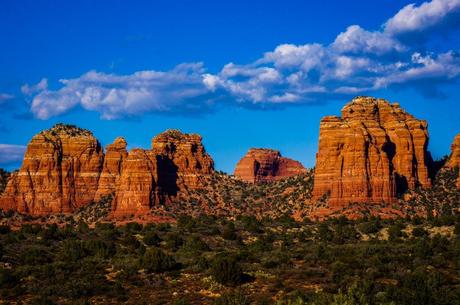 When booking off road tours in Sedona you have a lot of different choices. We went with Pink Jeep because they offered and exclusive tour that took us through the Broken Arrow area as well as along the "Scenic Rim" around Sedona. Plus, I have to be honest I never thought I'd utter these next 5 words, the pink jeeps are badass!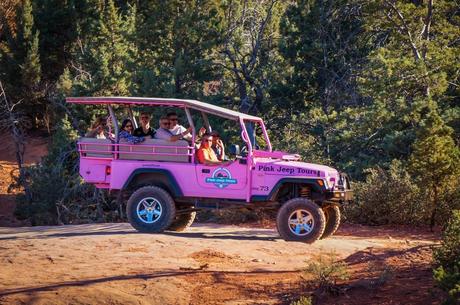 This Jeep is pretty badass if you ask me!
Our tour began in "Downtown Sedona" where we met our driver and fellow passengers. We were quickly swept into our jeep and headed for the city limits. Within just a few minutes of our tour beginning, we were out of the city and headed towards the scenic rim of rocks that so beautifully surrounds the city.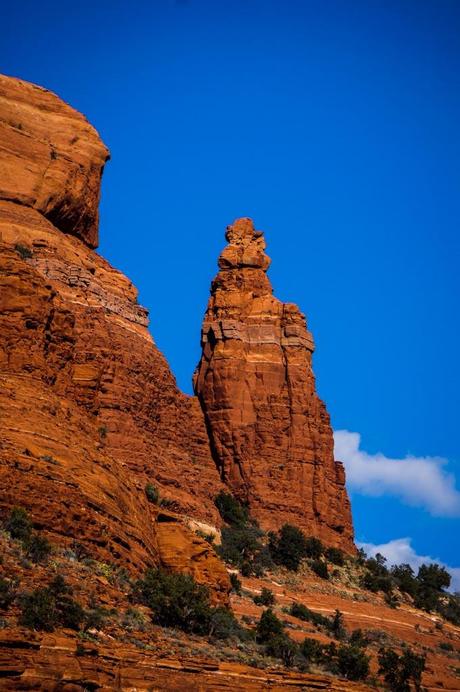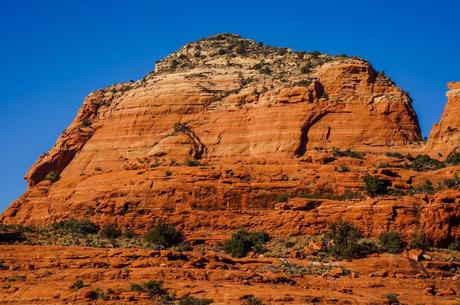 As we gazed in wonder at the incredible colors, our guide filled us in on all the various names behind each one of the formations. Interestingly as you passed them by, they changed shape's and colors much like clouds rolling by in the sky. The scenic rim portion of the tour wasn't so much "off-road" as I had expected it to be, but what it lacked in adventure it made up for in beauty.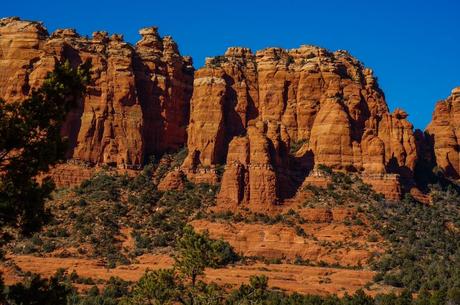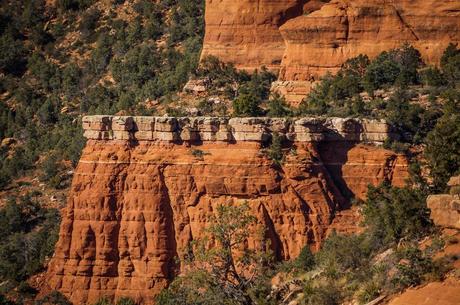 At the end of the first portion of the tour we were treated with this fantastic vista back onto the tiny city below. At this stop we were given the opportunity to stretch our legs and take in the stunning scenery before hopping back in the jeep and heading for our off-road adventure.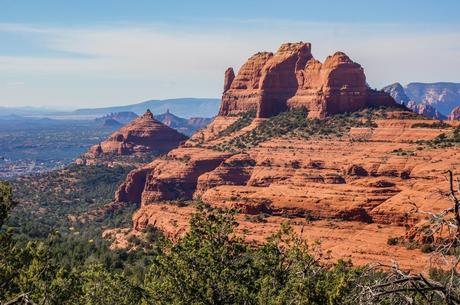 You can see Sedona hiding in the distance
For the second leg of our journey we rode out onto the Broken Arrow trail. While the road is open to amateur off-roaders Pink Jeep Tours is the only company that can take you out. We banged and jostled our way up the trail, all the while still gawking at Sedona's striking natural beauty.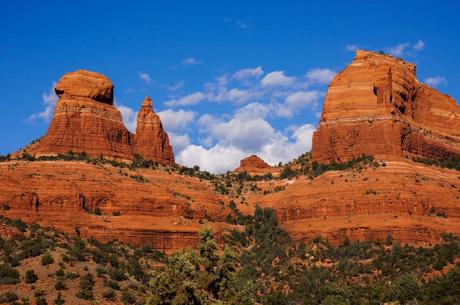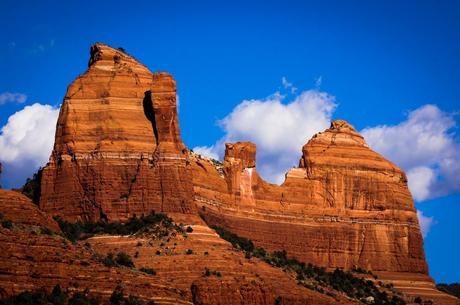 When we arrived at the top of the trail we were able to get out and spend about 15 minutes hiking around Submarine Rock. I'll let the views speak for themselves.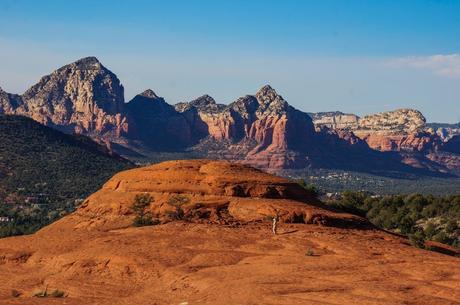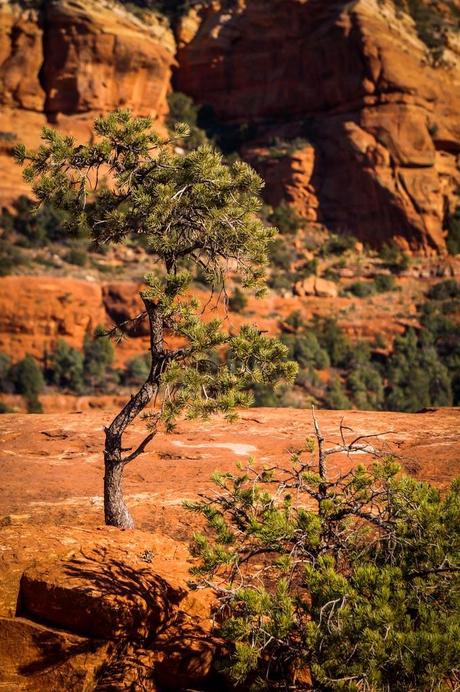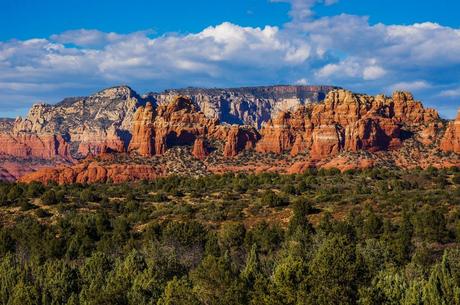 Once our time was up, it was time for us to reluctantly make our way back down. That's when the driver told us we'd be making our descent down "Road of no Return".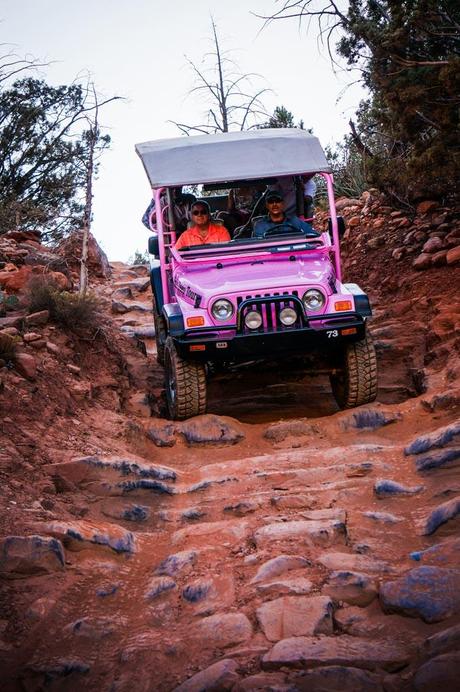 No words have ever made me happier. It was bumpy, rough, jostling, and f'n awesome! Don't believe me? Here's a short video to prove it.
If you find yourself in Sedona, do your self a favor and skip the reiki healing and aura photos (seriously) and book your self an awesome Pink Jeep Tour.
Details for Pink Jeep Tours Sedona
204 Arizona 89A
Sedona, AZ 86336
(928) 282-5000
pinkjeeptours.com
If you enjoyed this post about our Pink Jeep Tour of Sedona, AZ you might want to take a look at these other related posts.