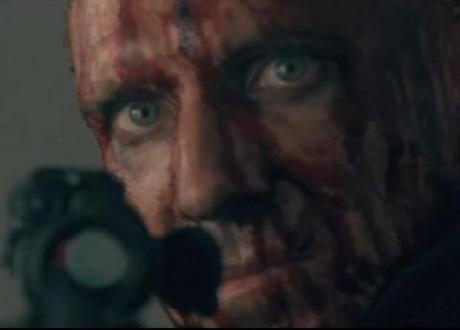 Ralph Fiennes as Coriolanus: Director and star
Stage and screen actor Ralph Fiennes makes his directorial debut with Coriolanus, a movie adaptation of a lesser-known Shakespeare tragedy. The film was shot in Belgrade, and Fiennes has moved the action from fifth century BC Rome to a modern day unspecified war zone.
As well as directing, Fiennes takes the title role as the vengeful  general who turns against his own side, with Vanessa Redgrave as his mother and Gerard Butler as an enemy leader.

Modern day setting pays off. "Restaging a Renaissance drama in modern dress with all the technological trappings of our day can sometimes seem gratuitous, but Fiennes' 'Coriolanus' is a near perfect fit," wrote Andrew O'Hehir at Salon, describing the movie as one of the best of 2012 so far. According to O'Hehir, the film has resonance with the Occupy movement, opening with an angry mob furious at societal injustive. However, Coriolanus is more about the characters than the political shenanigans, said O'Hehir: "The fact is, this play is always politically relevant but isn't, at heart, about politics at all."
Bridging the gap. Fiennes and his team bring the world of Coriolanus to life, "closing the centuries-long distance between the writing of the play and this interpretation. The language lives, as do the people", wrote Manohla Dargis in The New York Times. Dargis characterised Fiennes's performance as "thrilling" and "mesmerizing".
Intelligent. "The great strength of Fiennes's film is simply its clarity and intelligence," said Andrew Pulver in The Guardian. Although Fiennes is the star, Pulver wrote, his performance does not dominate the film: "Fiennes has exercised commendable restraint, allowing others to shine too. He can congratulate himself that his first film as a director is a fine achievement." Pulver argued that Fiennes avoid the trap many cinematic Shakespeare adaptations fall into: "He's clearly paid a great deal of detailed attention to how the narrative and the interplay of character is to work – vital in Shakespeare films that can easily get bogged down in versification."
Action-packed. "British cinematographer Barry Ackroyd (The Hurt Locker), as is his wont, puts his cameras right in the middle of brutal combat scenes, lending them real immediacy," wrote David Gritten in The Telegraph after Coriolanus debuted at the London Film Festival last year. Gritten singled out Vanessa Redgrave for particular praise: "In terms of lines, Volumnia is not a leading role, but it's hard to avert your gaze from Redgrave. She's the clinching virtue of a solid, impressive work."