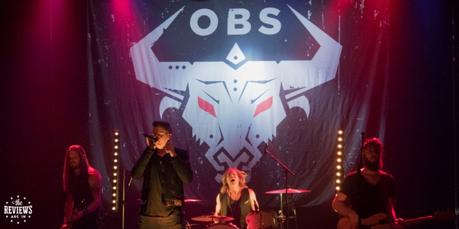 Thursday nights are good for rock and roll, so when One Bad Son showed up at The Phoenix Concert Theatre in Toronto with Crown Lands and Fallen Heirs, we knew it was going to be a good night.
The Saskatchewan rock and rollers, with a brand new album, Made In The Name Of Rock N Roll, have been touring and playing for live crowds all over Canada for years - and it's easy to see that the crowds have grown, the energy has jumped, and they've truly come into their own. On Thursday night they proved all of that in Toronto.
The evening started with Toronto's own, Fallen Heirs. These five dudes hit the stage and were 100% rock and roll from the jump. There was no easing into the night, they plugged in, turned up volume and opened the show with a bang.
The early crowd was behind them, as the band played and stalked the stage. There was no lack of showmanship, lead singer Tim Shaw worked the crowd with the support of Jay, Matt, Ryan, and Philly Dee behind him. As their set wore on it became clear to see why Fallen Heirs has opened for bands like Buckcherry, Scott Weiland (RIP), Age Of Electric, and now One Bad Son.
If you like local rock and roll, look for Fallen Heirs on a bill in Toronto - and if you're not in the city, look for them on tour - more dates are coming in 2018.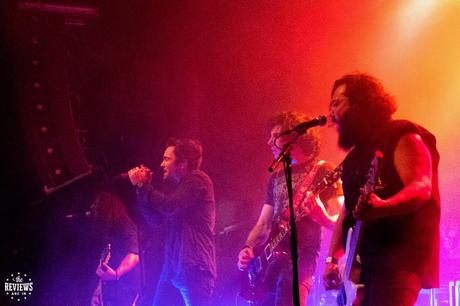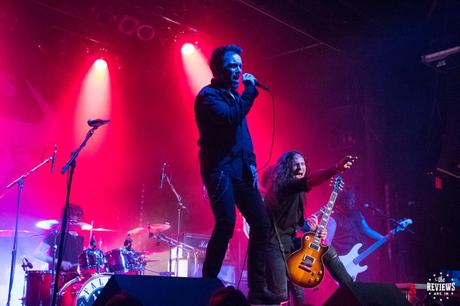 Next on the stage, as the precursor to the main event, Oshawa, ON's Crown Lands took over and kept the rock and roll party going without missing a beat.
The young rockers have been putting in work, playing shows and earning fans, many of whom were at The Phoenix wearing band merch as they sang and rocked along to songs like Misery and Mountain from their 2017 EP, Rise Over Run. On drums, Cody delivered with force, wowing people in the crowd that knew what to expect, but still wanted to soak it in.
And not to be outdone, Kevin covered every inch of the stage with his guitar. Putting on a show for the crowd, making sure to get everyone involved, and pairing with Cody to pump out as much volume as two dudes can.
We've had a few chances to see Crown Lands in the last couple of years - and as one of the most promising young Canadian rock and roll acts we've seen recently, we can tell you confidently that we're sure we are all going to have a lot more chances to see them soon.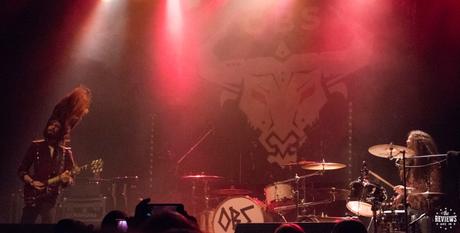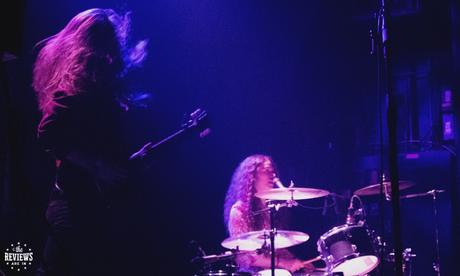 When it was time for the stars of the show to take the stage, Toronto was ready. With drinks and hands in the air, the voices got loud to welcome One Bad Son to the stage, and they delivered.
These four dudes, more than a decade into their career, know what they're doing when they plug in. And from the moment they opened their set with Made In The Name Of Rock N Roll, they were all in.
The more they played, the louder the Toronto crowd got. And the louder the crowd got, the more energy the band shared back with them. It was a wonderful transaction to watch and be a part of.
Note: One of our favourite moments of the One Bad Son set, and night as a whole, came when Shane, Hicks, KD, and Steve paid tribute to Gord Downie and The Tragically Hip by playing a small sample of Wheat Kings at the end of The Promise. Gord's legacy lives on in his fans, even the rock stars.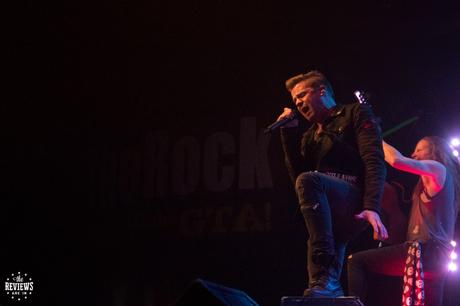 One Bad Son proved throughout their set that they are a legit headlining Canadian rock and roll outfit. The sound, set, and execution was tight - giving us exactly what we were hoping to see. And the music, including tracks like Rise Up, Scream For Me, and the band's first #1 hit, Raging Bull all sounded great and connected with the live audience.
Live rock and roll should be heard and felt. And on Thursday night in Toronto we felt like we had been rocked.
Mission accomplished.
Check out more photos from the One Bad Son show at The Phoenix Concert Theatre!
One Bad Son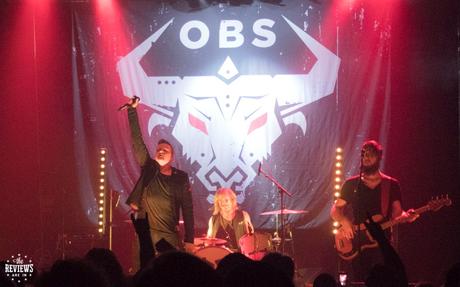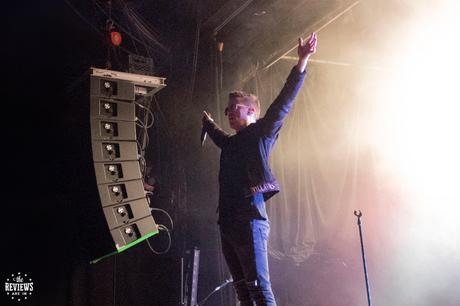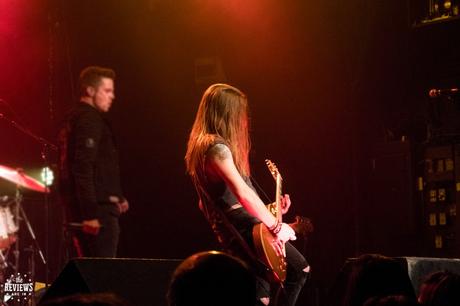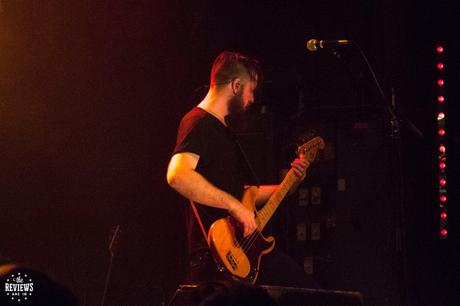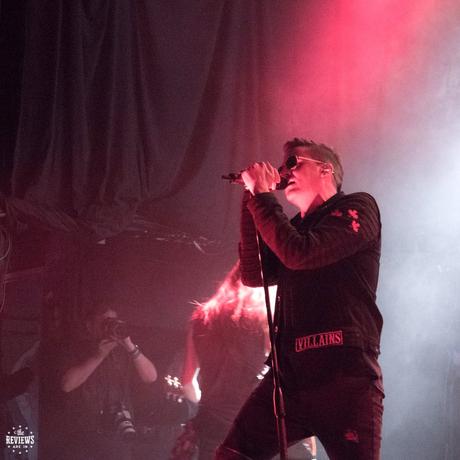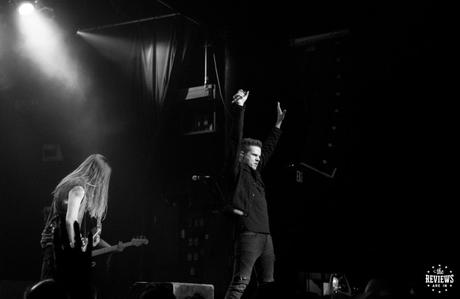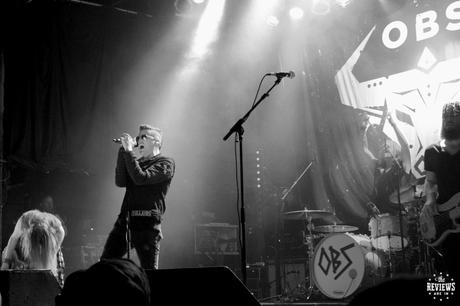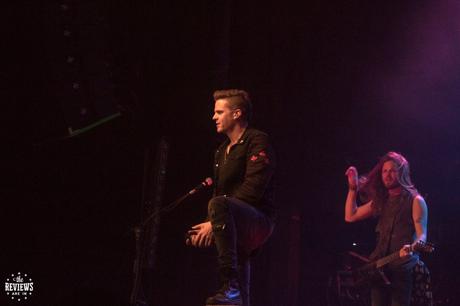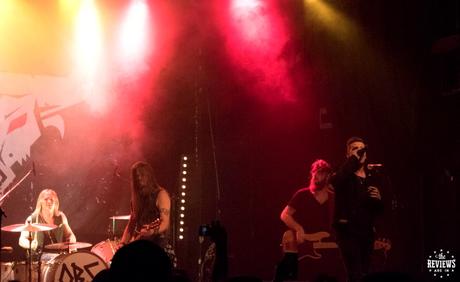 Crown Lands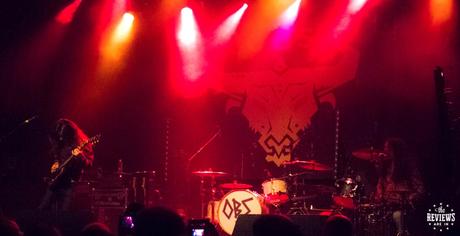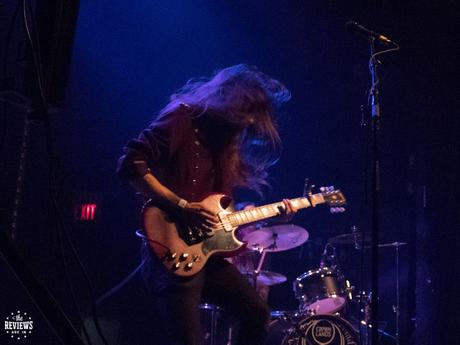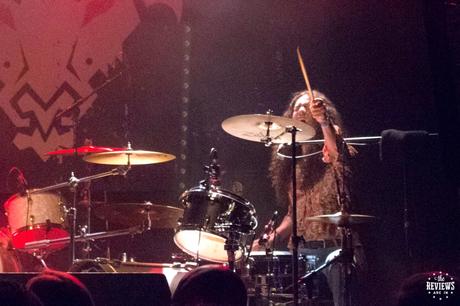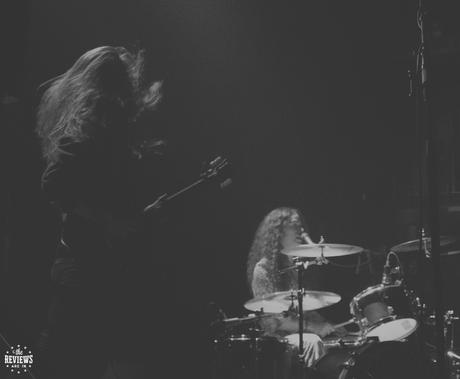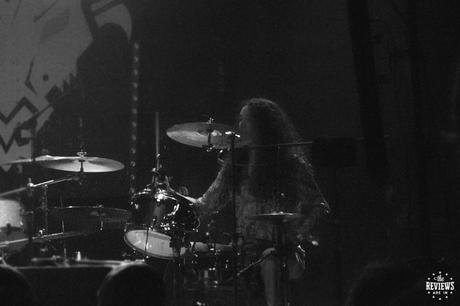 Fallen Heirs