Ragi is one special ingredient recommended for when puberty in girls. Ragi or Finger millet has loads of calcium in it.This recipe is one best recipe with loads of calcium and iron in it.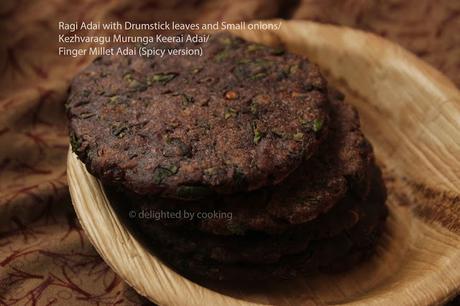 Ragi is one of the staple food in Karnataka. People here is Karnataka include ragi in various forms.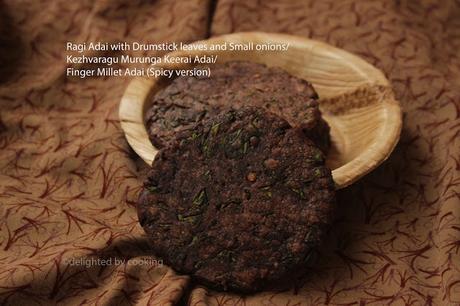 Prep time

  10 minutes ( Excluding cleaning of drumstick leaves )
Cooking time

 5-8 mins 
Ingredients
1 cup
 Ragi Flour 
As per
taste
 Salt
To Saute and add with the ragi flour
2 tsp
 Mustard seeds
8-10

 Small Onions (or sambar onions) chopped / 
1 number
 Onion
2 tbsp

 Curry leaves chopped
2 tbsp
 Drumstick leaves 
Procedure
1. First saute all the ingredients under the saute list. Then add it to the ragi flour.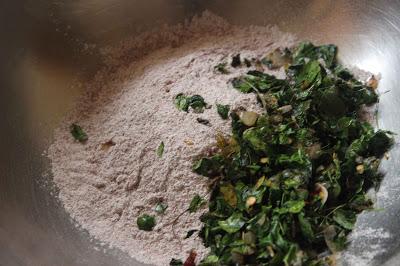 2. Then make the ragi dough by adding water.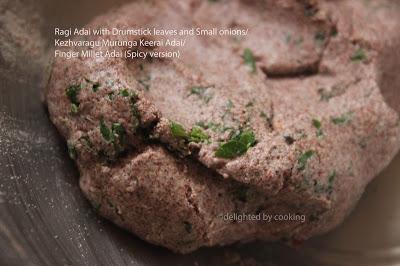 3. Take small balls out of the dough, pat it into round shape.
Put these ragi dough patties on to the heated tawa and cook it in low flame. Turn it to both sides in regular intervals.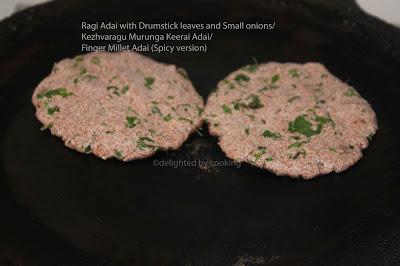 The calcium and iron rich ragi rotti is ready. The iron is provided by the drumstick leaves. This can be taken even with any chutney also.             Notes:
This ragi adai/ ragi rotti can be made without drumstick leaves also.

It is good to add sesame oil while on tawa.

Cook in low flame.