Followed by the spicy version of ragi rotti, posting the sweet version of ragi rotti.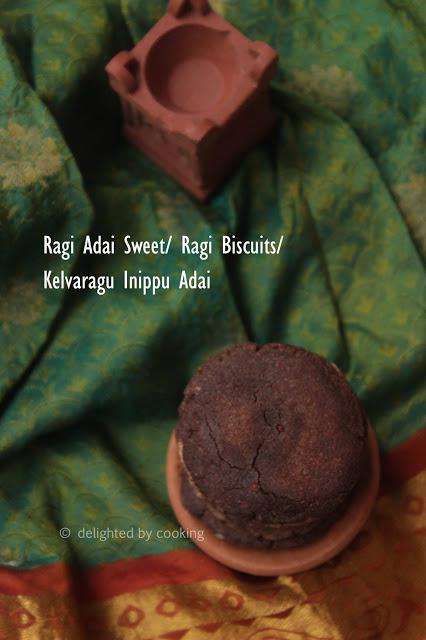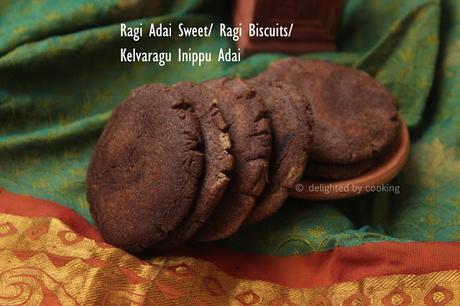 Prep time  10 minutes Cooking time 5-8 mins Ingredients
1 cup
 Ragi Flour 
1/2 - 3/4 cup
 Jaggery (Powdered/ Roughly crushed)
1/4 cup
 Grated Cocunut
1 tsp
 Cardamom Powder
For cooking

 Ghee
As per
requirement
 Water
Procedure
1.  First make the jaggery syrup by adding water. It is enough that the jaggery dissolves completely, no need of any string consistencies. 
2. In a bowl, put the ragi flour, coconut grated, cardamom powder. Now add the filtered jaggery syrup and make ragi flour dough.
3. Take small balls out of the dough, pat it into round shape.
4. Put these ragi dough patties on to the heated tawa and cook it in low flame. Turn it to both sides in regular intervals. Add ghee on the both sides.
Note:
When making jagerry syrup, don''t add too much of water. The water level should be such that the powdered jaggery dips in completely.

For one cup of ragi flour, half cup of jaggery is enough. Adding more jaggery will make the dish sweeter.

As it is baked in tawa, these ragi rotti''s will not be very soft.