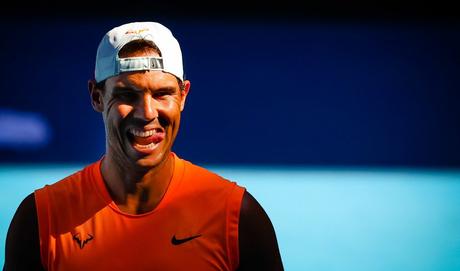 The 20-time Grand Slam winner held off Stefanos Tsitsipas in a three-hour, three-set encounter last Sunday to lift the ATP 500 trophy in Barcelona for a 12th time.
It was his first title of the 2021 season and he hopes it will lead to bigger and better things this year.
"The feeling to win again and to win a match like this is always positive," Nadal said. "I live my tennis career with passion, and that's the result of the passion when you win a match like this."
The Masters 1000 Madrid Open starts this week and Nadal will be gunning for a sixth title in the Spanish capital.
While he knows he will be up against it due to the altitude, the return of fans at the Caja Magica is something that will give him a boost.
"[Madrid] is the most difficult event [on clay] for me, everybody knows. But at the same time [it] is one of the most emotional events for me, playing at home. We [are] going to have a chance to play with a crowd again. So that means a lot to me. [I am] super happy to be back here."
He went on to say, that, "In terms of tennis, [it] is true that here the situation is a little bit tougher. [I have] less control. [It is] more difficult to be under control in the points. I had some success here… I had some good tournaments. I'm excited to be back and I hope to be ready to play well."
His final thoughts:
"My mindset is always the same. Arrive to a tournament, have the right preparation, and try to be ready to compete at the highest level [from] the beginning."