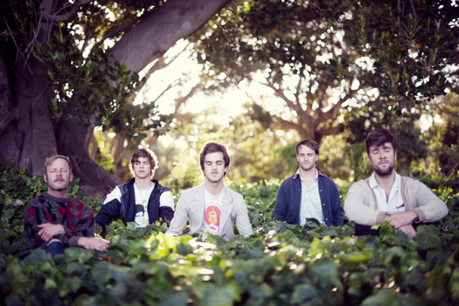 Photo credit: Cara Robbins
This week of concerts here in New York City is pretty spectacular. Foster The People, Radiohead, The Head and the Heart, Oh Land, and Gardens and Villa are are playing, but unfortunately, the majority of these shows are already sold out. As always, I added a link to a pre-filled out Craigslist search in case there's a steal or two up there. The asking price for both nights of Radiohead are absolutely insane, so good luck with that!
As you can see directly below, we've chosen a show that's not yet sold out for our #1 concert of the week. Gardens and Villa and Youth Lagoon are rising stars, both incredibly talented with a sound all their own. And if you're looking to shell out some dough, there's ATP Presents I'll Be Your Mirror featuring Portishead and Jeff Mangum (of Neutral Milk Hotel).  Have a stellar week!

Gardens and Villa, Youth Lagoon, Gem Club @ Glasslands (Tickets)
July – Youth Lagoon
Montana – Youth Lagoon

Oh Land, Graffiti 6, French Camp @ Bowery Ballroom (Sold Out // Craigslist)
The Head and the Heart, Thao With The Get Down Stay Down @ Music Hall of Williamsburg (Sold Out // Craigslist)
Band of Skulls, Gringo Star @ Mercury Lounge (Sold Out // Craigslist)

Foster The People, Reptar @ Terminal 5 (Sold Out // Craigslist)

The Album Leaf, Sister Crayon, Movus @ (le) poisson rouge (Tickets)
Always For You – The Album Leaf
Radiohead, Four Tet @ Roseland Ballroom (Sold Out // Craigslist)

Laura Marling, Alessi's Ark @ Webster Hall (Tickets)
North Highlands, Neighbors, Snowmine @ Cameo Gallery
Radiohead, Four Tet @ Roseland Ballroom (Sold Out // Craigslist)

Gardens and Villa, Youth Lagoon, Gem Club @ Glasslands (Tickets)
Montana – Youth Lagoon
ATP Presents I'll Be Your Mirror: Jeff Mangum (of Neutral Milk Hotel), Bonnie "Prince" Billy, Thinking Fellers, Union Local 282, Shellac, Chavez, A Hawk and a Hacksaw, The Album Leaf, Cults, Factory Floor, Awesome Tapes From Africa (DJ Set), Reggie Watts, Hannibal Buress, Rory Scoval @ Asbury Park (Tickets)

ATP Presents I'll Be Your Mirror: Portishead, Ultramagnetic MCs, Battles, Swans, Marc Ribot's Ceramic Dog, The Horrors, The Pop Group, Oneida (presents The Octopolis III), Silver Qluster, Beak>, Colin Stetson, Foot Village, Peanut Butter Wolf (DJ Set) @ Asbury Park (Tickets)
The Hood Internet @ Knitting Factory Brooklyn (Tickets)
Houdin-o-mite (Taio Cruz x Foster The People) – The Hood Internet
Black Taxi, Bright Light Social Hour @ Mercury Lounge (Tickets)
Panda Bear @ Webster Hall (Tickets)

ATP Presents I'll Be Your Mirror: Portishead, Jeff Mangum, Mogwai, Three Silver Mt. Zion Memorial Orchestra, Earth, Deerhoof, JG Thirlwell's Manorexia, People of the North, Anika, DD/MM/YYYY @ Asbury Park (Tickets)
Panda Bear @ Brooklyn Masonic Temple (Tickets)