Quince and almond filled cookies, topped with sparkling crystal sugars, take the concept of jam filled newtons to the next level.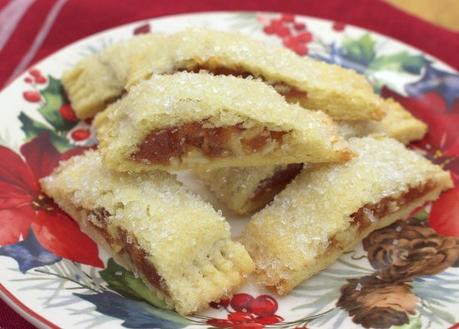 Quince and Almond Filled Cookies
By Sue Lau | Palatable Pastime
My recipe of the day for the National Cookie Day blogging event is quince and almond filled cookies, which are quite like fig newtons (except they really taste nothing like them).
What's quince?
Quince as a fruit has a bright, citrusy sort of flavor that is perfect with the almonds. I know I find newtons to be somewhat dull tasting, but these are certainly bright and flavorful for the holidays.
Membrillo
I've made these using membrillo, or quince paste, which is a thick smooth jam made from the fruit. You can make it yourself, or if you like easy, check your market- you might find it near the cheese due to its popularity on cheese trays and charcuterie platters. The paste is fantastic on crackers.

American-Mediterranean
And while these cookies are technically part of American cuisine, I can't help but think they have a very Mediterranean flavor because of the quince and almonds. This could be important for you to consider if by chance, you are making something like paella over the holiday season. What a perfect little Christmas cookie to serve after dinner with that!
So Simple to Make!
All in all, this is really easy to make, outside of the long chill time. I use the method of shaping the dough while it is warm between parchment, because I think it is easier and saves time. The parchment doesn't stick, and you can use the side of a bread knife to scrape away dough where you don't want it, which makes shaping the dough sheet pretty straightforward and simple.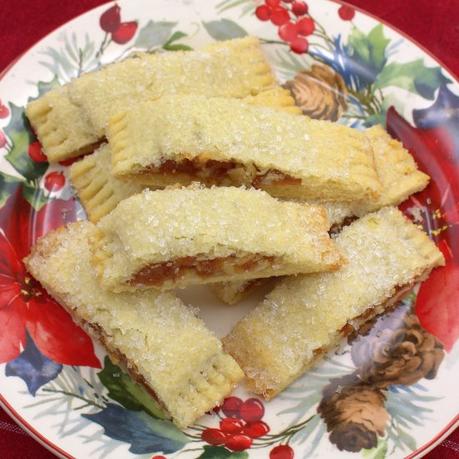 Celebrate #NationalCookieDay with all my fellow cookie fanatics! Below is a list of great cookies to make this holiday:
(Thanks to Erin of The Spiffy Cookie for hosting)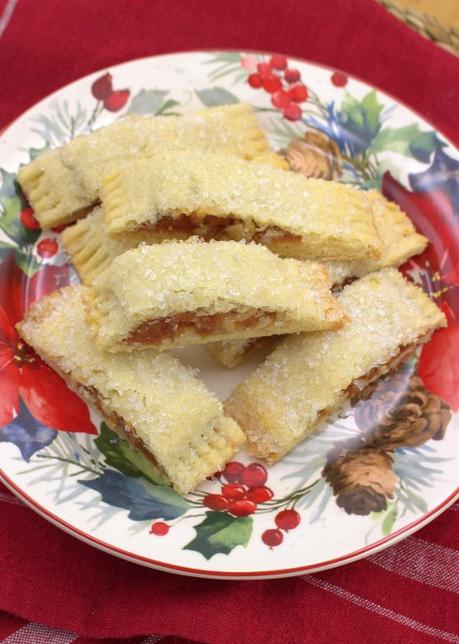 You Might Also Like: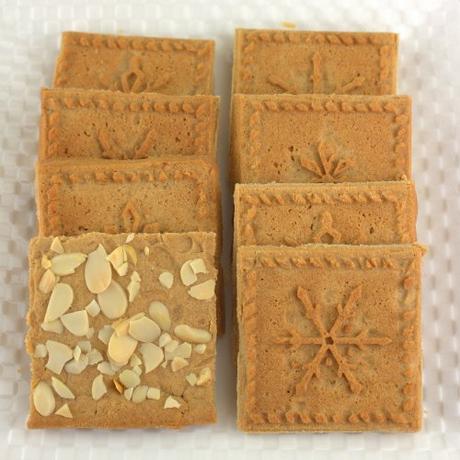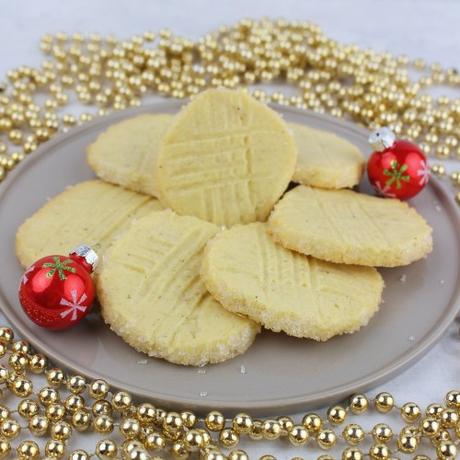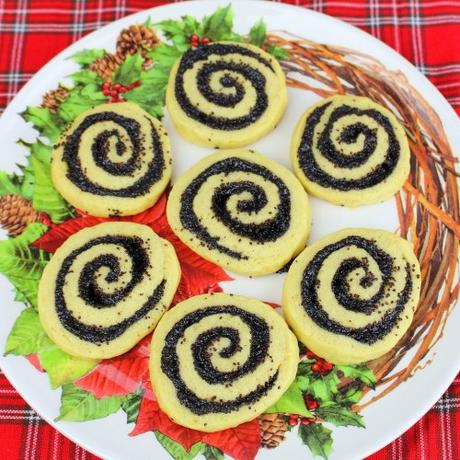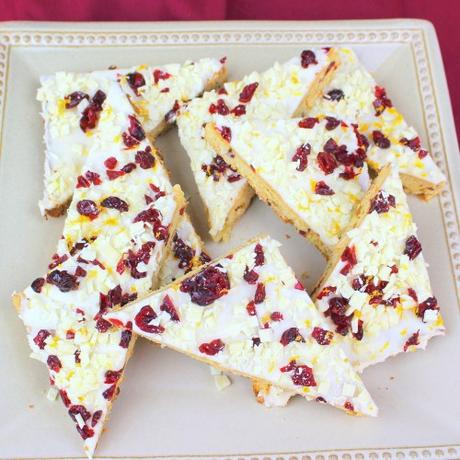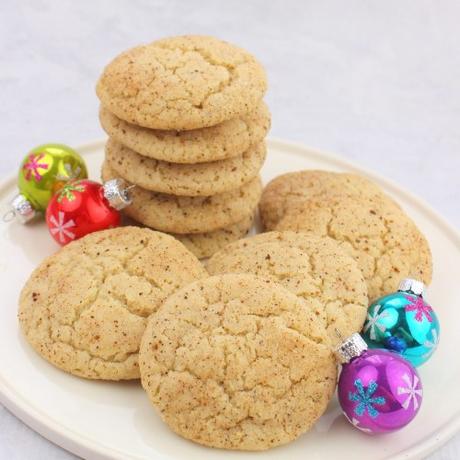 Quince and Almond Filled Cookies
Quince and Almond Filled Cookies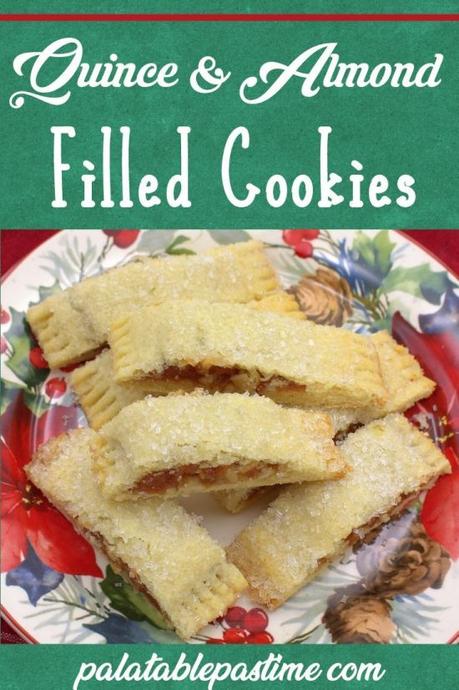 Disclaimer: This post contains affiliate links which offer sources for ingredients and equipment, if needed. Clicking on them doesn't cost you anything but helps pay the electric bill and keep the blog lights on should you purchase anything during your visit! Thanks for your support.