Congratulations to Yitzchak Shapira, son of former MK Rabbi Avraham Yosef Shapira, who is being awarded with the appointment as Officer of the Most Excellent Order of the British Empire.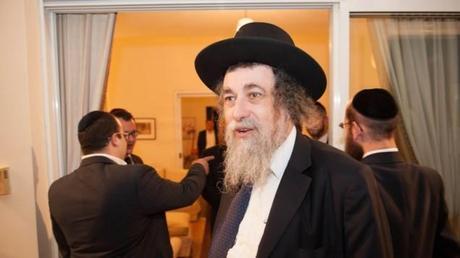 The queen of England has decided to so honor Shapira due to his efforts on behalf of the Haredi community and his work in strengthening the ties between Britain and the Haredi community.
(
source: Ladaat
)
I don't know what he did, but whatever it was it must have been important to be deserving of such an honor! Whatever it was, he clearly has lived a life of kiddush hashem.
------------------------------------------------------
Reach thousands of readers with your ad by advertising on Life in Israel
------------------------------------------------------