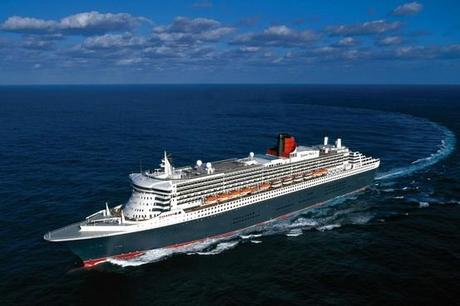 Queen Mary 2
Queen Mary 2, the most expensive luxury ocean liner built so far, will sail to Kochi later this month with 2,620 passengers on board as part of its 2013 World Voyage.
The 880 million dollar cruise liner - built in 2004 to replace the illustrious Queen Elizabeth 2 - will spend January 29th in Mina Zayed port in Abu Dhabi before sailing for Kochi, Kerala.
"Queen Mary 2 will spend a day in Mina Zayed before sailing for Kochi in India," said Noura Al Dhaheri, Development Manager, Adu Dhabi Tourism and Culture Authority.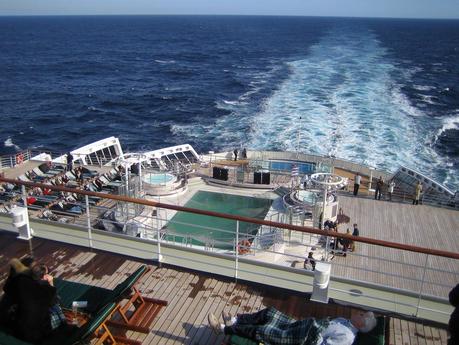 Queen Mary 2, upper deck
The ship which started its 106-day odyssey from Southampton in UK will sail through the Mediterranean and the Red sea, heading across the Indian Ocean to the far-east. It will cover China, Australia, New Zealand, Mauritius and South Africa before returning back to Southampton.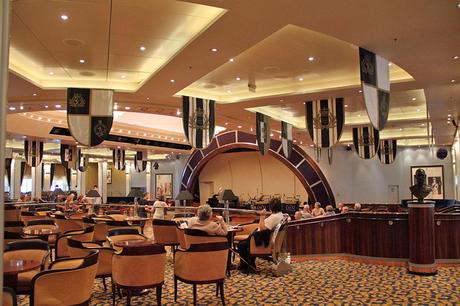 Queen Mary 2, Interior
Under the command of the Cunard fleet Commodore, Christopher Rynd, passengers aboard the 345 m, 150,000 tonne liner will enjoy the heritage and service of an ocean going liner from a bygone era, a Cunard press release said.
The liner boasts of 1,310 staterooms and suites - 955 with balconies - and a multitude of luxury touches including a six-storey grand lobby piano atrium, a 1,000 plus seat theatre, Canyon Ranch Spa-Club, a cinema and auditorium that includes the only planetarium on the sea, and 15 restaurants and bars, it said.
Source: http://www.ndtv.com/article/south/queen-mary-2-to-dock-at-kochi-as-part-of-world-tour-321876