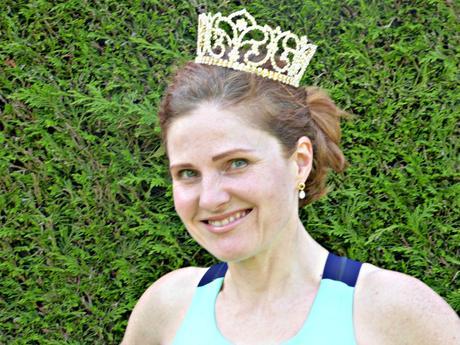 Girl on the River in regal mood #noplaceforaprincess
In the five years I've been writing Girl on the River, I've shied away from collaborations. Sure, I've done product reviews, but I've never felt it was quite right to go into any kind of long-term relationship with any company. Nobody felt quite right, or quite up to scratch.
Until, that is, I discovered Queen B Athletics. The kit-lovers amongst you might remember my post last year when I got my hands on the Bridget, which I still maintain is the nicest all-in-one in the entire world. I've tried a few, believe me, and I've still to find one I like as much.
And when, later, I got a chance to see – and feel – the whole range, I was smitten. It was everything I looked for in rowing kit. The fabric is soft, forgiving and unbelievably flattering. Even straight after Christmas. Even with the few extra lbs that are currently sitting on my hips. The colours are fab. And the attention to detail is unmatched. The Bridget has a little frill and gorgeous coloured lining for when you pull it down before and after racing, the all in ones are designed not to ruck up when you are rowing hard (we all know that look, right?) and the leggings have undergone extensive testing (don't ask) to make sure they don't show your knickers.
So … drum roll… I have been initiated into the Royal Family. I am going to have the Queen B link and logo on my site – see the side bar on the right – so everyone can share the love, and you'll see me wearing Queen B stash pretty often. Which for someone who clearly feels so very much at home in a crown, is just as it should be. For anyone worried that I may have sold my soul to the commercial Big Boys, fear not. There's no money changing hands, and I'm collaborating with a small, hand-picked company purely because I genuinely love their stuff.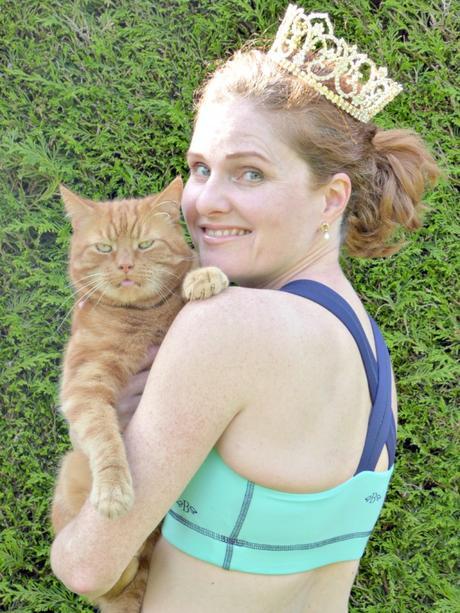 With King Cyrus, modelling the exceptionally fabulous Sammy Sports Bra.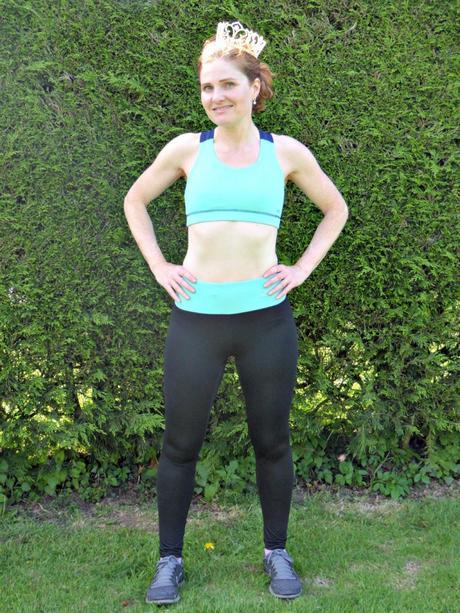 Sammy Sports Bra and Daisy Dee leggings. And crown, obviously.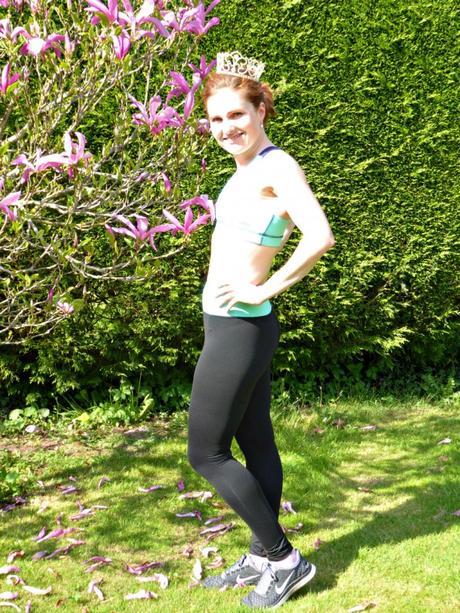 Sammy Sports Bra and Daisy Dee leggings, with magnolia detail.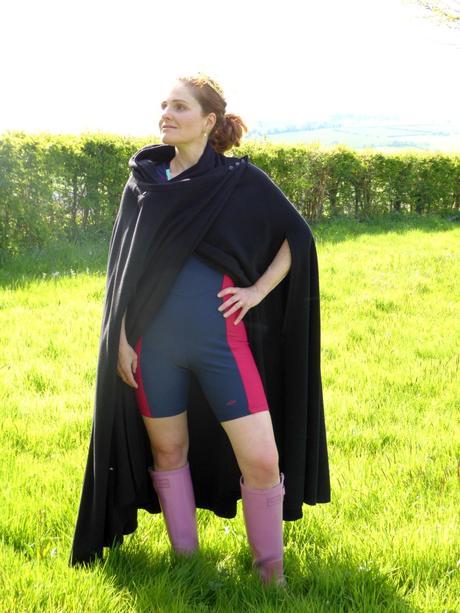 Laura all-in-one, conveniently in Monmouth navy-and-claret.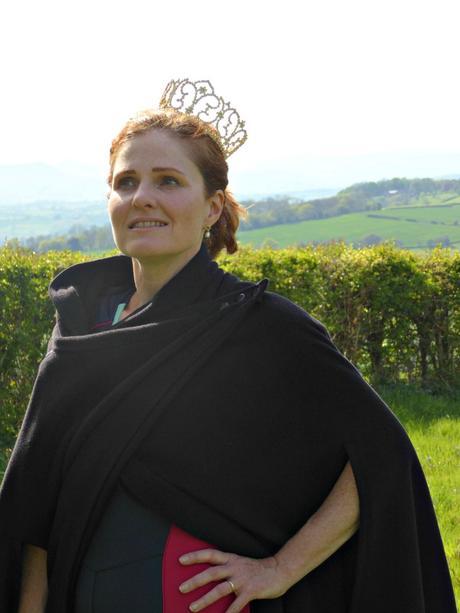 You may call me Ma'am.
If you love the look of all of this, check out the Queen B website. They'll be at Nat Schools at the end of the month, by the way, and if you can get a few people at your club interested, have a chat with them as they will always discuss a club deal. And, for that matter, club kit. What are you waiting for?