FirstLadyB: Christian Millennial Blog Covering Entertainment, Lifestyle & Pop Culture
Q Parker not only has signed with E One Nashville, the member of R&B group 112 is gearing up to release a collaboration album with some of our favorite male Gospel singers.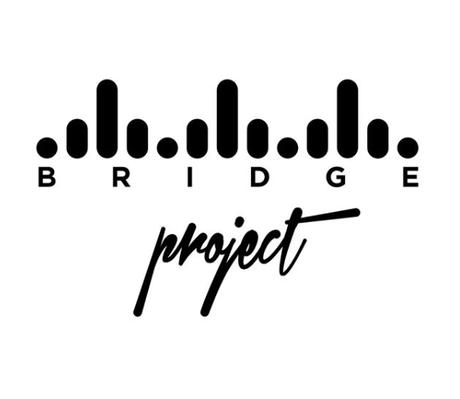 The Bridge Project, is an urban-inspirational compilation album of R&B singers and gospel artists and is due to drop this fall.
The Bridge Project tears the walls down and tells you these artist can coexist," Q Parker shared during an interview with Praise 102.5
View this post on Instagram

WATCH @qparker112 bring some realness about the gap between Gospel and R&B music on @praise1025. The @officialbridgeproject is going to tear down those walls and build a bridge with brotherhood and musicianship. Keep it locked in for a huge announcement this Monday and please spread the word (and The Word). Peace.

A post shared by The Bridge Project (@officialbridgeproject) on Mar 8, 2019 at 6:42am PST
Deitrick Haddon, Todd Dulaney, Brian Courtney Wilson, Zebulon Ellis, Jonathan McReynolds, Travis Greene, and Tim Rogers are some of the men of Gospel who have joined Parker for this project.
View this post on Instagram

We're starting off the morning right. Drink your and peep out this #behindthescenes footage with #Grammy-nominated artist @todddulaney1. He's part of #TheBridgeProject fam. Support our journey to build this bridge of brotherhood and musical magic. Click the @indiegogo link in our bio to back us.

A post shared by The Bridge Project (@officialbridgeproject) on Mar 20, 2019 at 6:07am PDT
"I am extremely excited for this new venture with eOne and Nashville label VP/GM Gina Miller. This team has unmatched synergy with my team. They understand the Q Parker brand and musical direction with intentional purpose! I look forward to sharing new music soon with my fans!," Parker shared.
View this post on Instagram

Today I had the pleasure of singing at New Calvary Missionary Baptist Church before one of my mentors Derrick Boazman gave the Mens Day Sermon.

A post shared by Q Parker 112 (@qparker112) on Jun 16, 2019 at 1:58pm PDT
I can't wait for this project ya'll!!!!!!