Celebrate St. Valentines Day at Lancaster London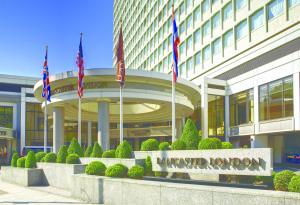 St. Valentine's Day at Lancaster London
One
On 13, 14and 15 February 2014, couples are invited to 'toast' their love at Lancaster London, which is offering two glasses of Champagne for only £15 in Island Grill and the hotel's Lounge Bar.
Two
You can then continue to relax in the romantic atmosphere whilst enjoying a sharing platter at Island Grill, which overlooks Hyde Park – perfect for a romantic pre or post dinner stroll.
Three
Lovebirds can also say 'salute' as a complimentary glass of Prosecco will be offered with Afternoon Tea in the Lounge Bar over Valentine's weekend.
Four 
To spread the love throughout the hotel, Lancaster London will be offering guests chocolate hearts at reception, Island Grill, the Lounge Bar, Nipa Thai and with in-room dining on St. Valentine's Day.
Five 
To make a reservation on any of the above dates to celebrate with your valentine at Lancaster London please phone 020 7551 6000 or visit www.lancasterlondon.com.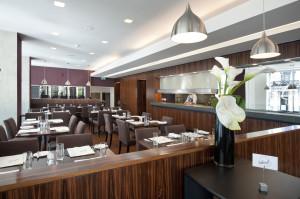 Island Grill at Lancaster London
Please click here to see my review of Island Grill at Lancaster London.
If you have an event that you would like to feature on www.5thingstodotoday.com then please e-mail 5thingstodotoday.com.
Thanks for reading.
David Ridings