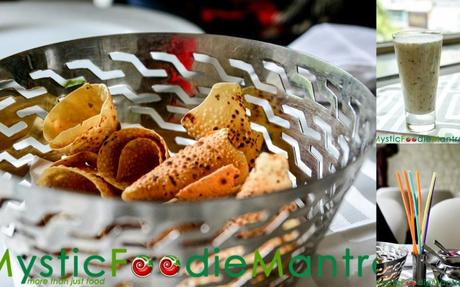 Delhi's classiest place which is full of upmarket cafes and restaurants serving global cuisines has new desi entrant - Pure Punjab by Lazeez Affaire. It's part of the Lazeez Affaire Group owned by Delhi's most successful restaurateur Priyank Sukhija. Situated on the first floor opposite Boom Box Café, it's a swish restaurant with white color scheme dominating the interiors. We took

 

a table near a big window , overlooking the market. It's seems to be a nice place for a family outing or if one wants to spend a quiet time with someone over a meal.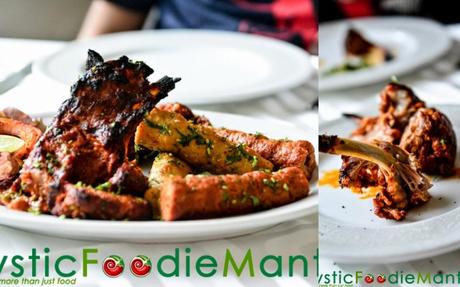 The menu is exhaustive with more thrust on starters and curries. We ordered masala chach to start our

 

journey. Chach was packed with spicy kick and we loved it for that. So the ride began with Veg starters. Mushroom Gaouti Kebab was a show stopper for us. A superstar kebab with mushroom and a little bit of beet-root. It was impeccable and will be relished by the carnivores also. Dahi ke Kebab and Aloo Najakat were tasty and full of flavor. Another superstar was Bhatti Da Paneer,cooked in aromatic spices , soft and juicy paneer, tandoored perfectly. Malai Soya Chap was another highlight. It was creamy, very soft but not chewy. We loved it for its character.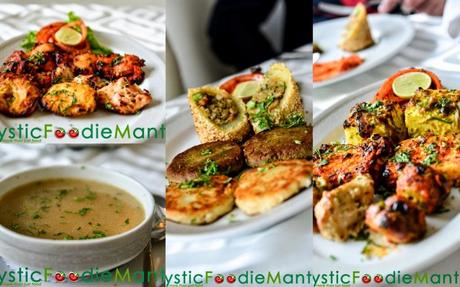 The Non-veg starters began with Murg Seekh Kebab and Meat Wali Seekh. Both of them were flavorful and juicy but we felt that it could have been cooked for few more minutess to justify its preparation. Punjabi Mutton Tikka and Murg Malai Tikka were good, but Surkh Lal Tikka didn't have that flavor that comprehends its name. We felt that it could have been more spicy to justify its name. Mutton Burrah Kebab was the show stopper for the non-veg starters. It was succulent, well seasoned, smoky. Sarsowali Machli was avaerage. We suggested using fresh Indian mustard instead of English mustard.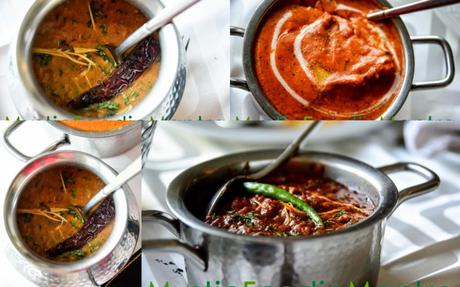 In the main course, we were served Hing Dal Tadka. I believe it is such a recipe, that which no household Indian can get it wrong. This too ahd the perfect flavours. The other curries which were served to us was Murg Makhanwala, Tawa Seekh Kebab and Magaz Masala. Magaz Masala was the show stopper of the main course section. Piping hot, soft magaz in rightly flavored curry. We simply loved it with garlic naan. The bread basket had missi roti, garlic naan, ajwain paratha and laccha paratha. We loved the breads.The last section of deserts was my favorite. We were served Moong Daal Halwa and Kesari Kheer. Both of them were brilliant.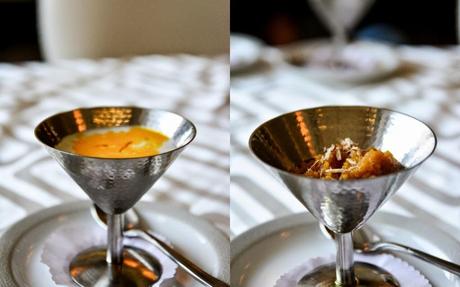 The place is still new and the food is good, the staff is polite and knowledgeable.

 

If it maintains its consistency, and with little improvisation , will be able to create its niche in this market.