Here is an unusual and pretty great story that took place in England a few weeks ago. Joe Whale, a 9-year-old, was regularly punished by his teacher because he spent his time drawing in class. The story, quite simple, could have stopped there. But Joe's parents continued to encourage him and finally made the decision to enroll him for evening classes to perfect his skills. With the support of his parents, the aspiring young artist began to talk about him ... until a local restaurant became interested in his talents.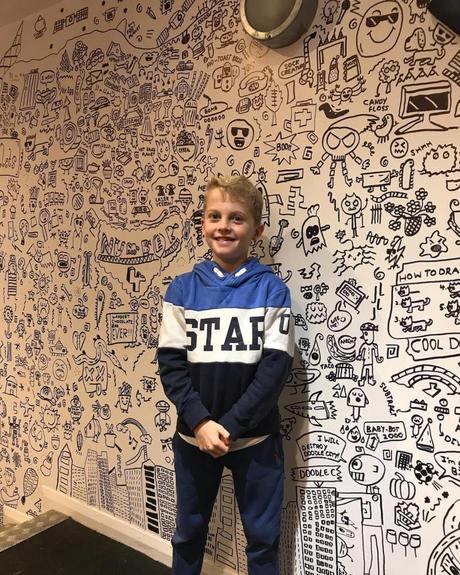 By Mélanie D Source: creapills

In Shrewsbury, England, the "Number 4" restaurant quickly noticed Joe's artistic gifts, thanks to his Instagram account. The establishment was eager to invite the young artist, so he could draw on the walls. According to the boy's father, it took him in total! Greg Whale explains: "I advise parents to encourage their children to always pursue their passions and dreams! Do not hesitate to inquire about workshops or groups that could help them. "
Known as "The Doodle Boy," the boy with scribbles, Joe is enjoying this dream opportunity! The proof that one must always persevere, even at 9 years old. For more information on this unusual story, do not hesitate to watch Joe's Instagram account , his Facebook and his official website. We let you discover his work below!