Creamy, cheesy vegetarian ravioli soup bursts with Italian pumpkin flavor and is perfect in autumn for a light lunch or delicious first course.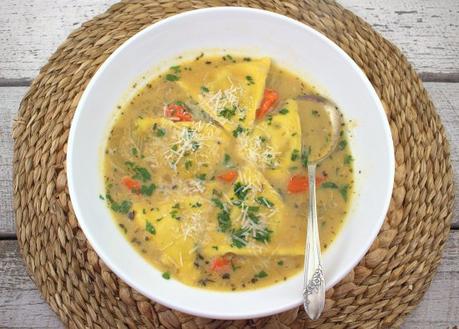 Pumpkin Ravioli Soup
By Sue Lau | Palatable Pastime
My recipe of the day for today is Pumpkin Ravioli Soup with the Soup Saturday Swappers group, where each month the members take turns hosting and suggesting a common topic on which we all make our posts.
This month's topic is for pumpkin and squash soups. Since I had a package of pumpkin ravioli I had intended to use for a lunch that I didn't get to, and then was hungry for soup, I utilized it there instead. I did add a little pumpkin puree which I had some extra- but in recipes like these if you have extra it is easy to measure it and freeze in plastic bags. I usually do that in half cup increments.
For the base of this soup I used the usual French mirepoix, as I think it adds a concrete foundation upon which to build any soup. From there I added thyme to keep the French spirit as well as some sage to accentuate the pumpkin flavor. It is something I know I like because if I make something like pumpkin pierogies I love those with tons of fried sage leaves.
The cream and the Parm round everything out- the only thing I didn't add was wine. But you could if you like, but for lunch meals such as this I sometimes skip that.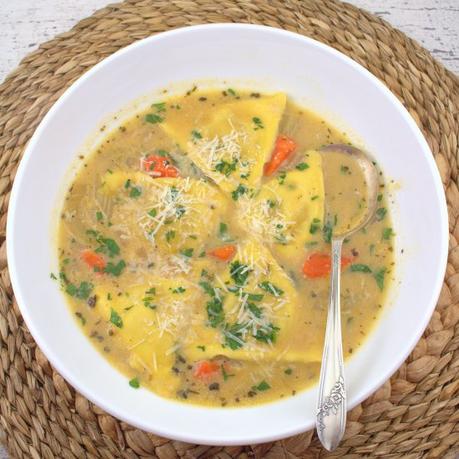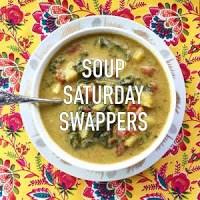 #SoupSwappers
Pumpkin and Squash Soups
Hosted by Ashley of Cheese Curd In Paradise
Be sure to check out the other Soup Saturday Swappers Bloggers this month!
Click on the hop link button to be transported to the other recipes: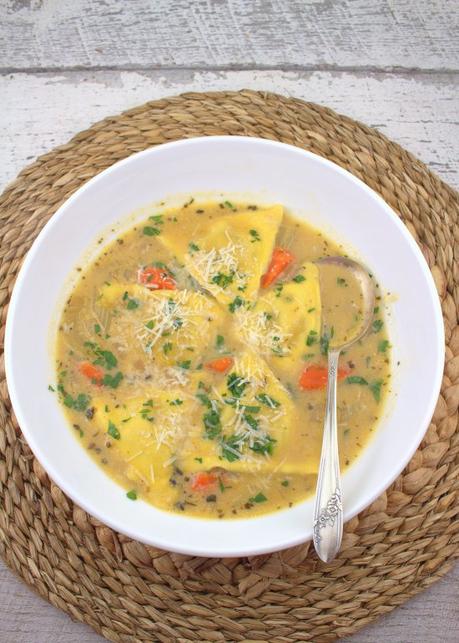 Pumpkin Ravioli Soup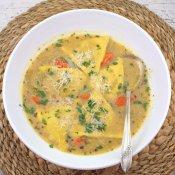 Ingredients:
Method: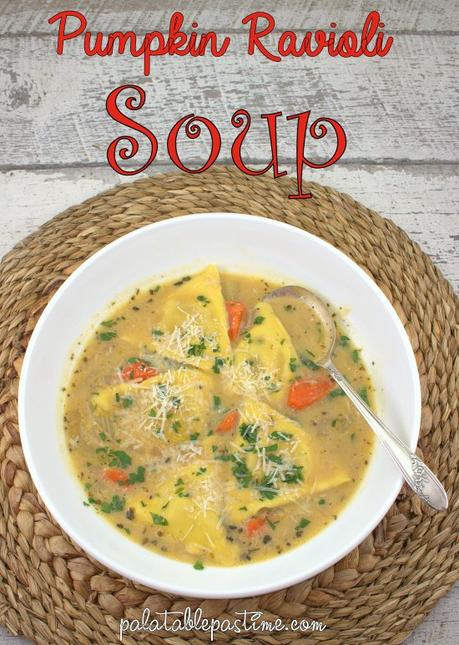 You Might Also Like:
Healthy Vegan Vegetable Stew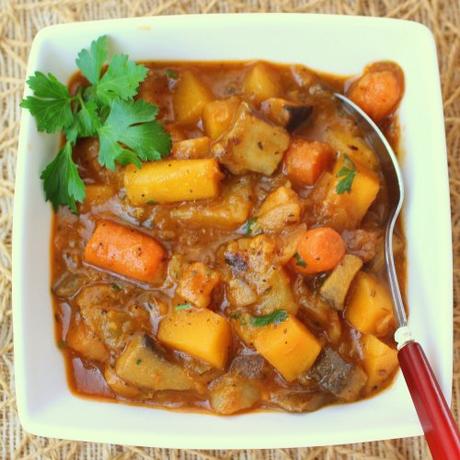 Slow Cooker Jamaican Rice and Peas Soup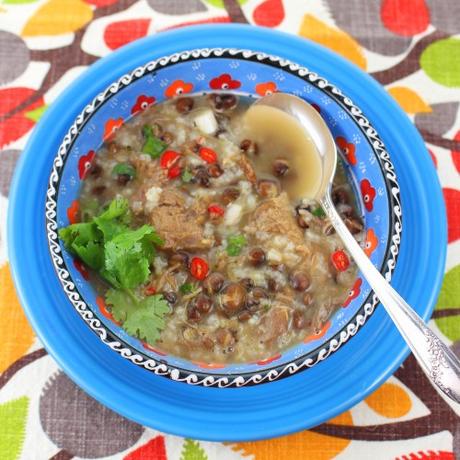 Pressure Cooker Lamb and Vegetable Soup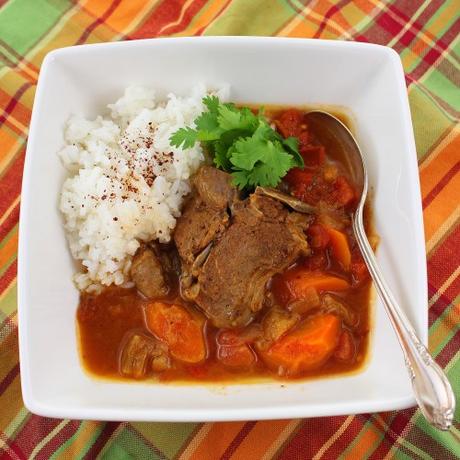 Meatball and Lentil Minestrone Soup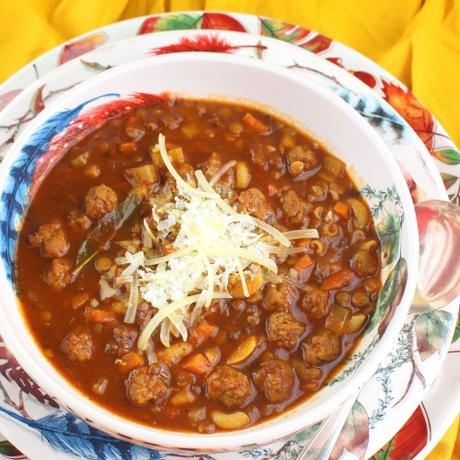 Hatch Pepper Beer Chili