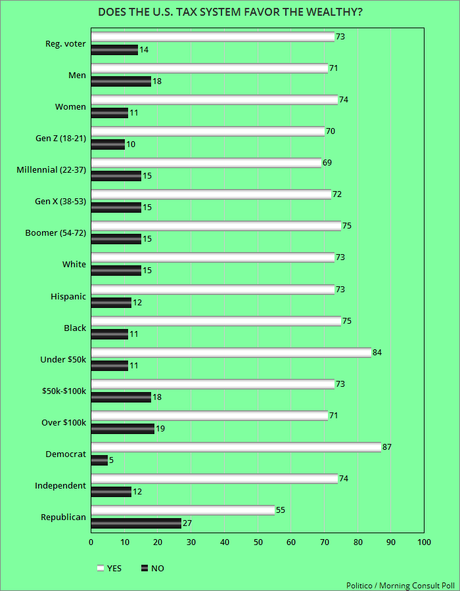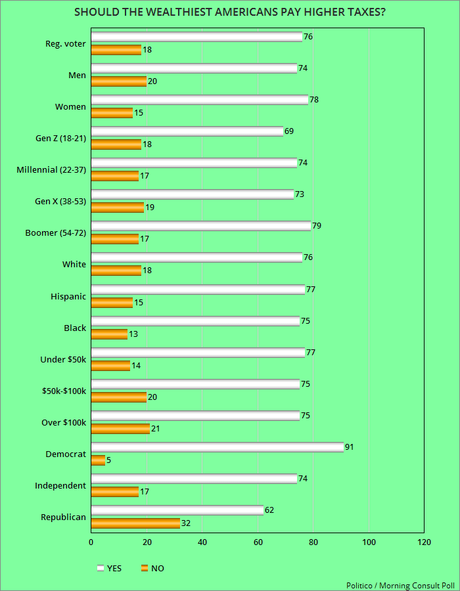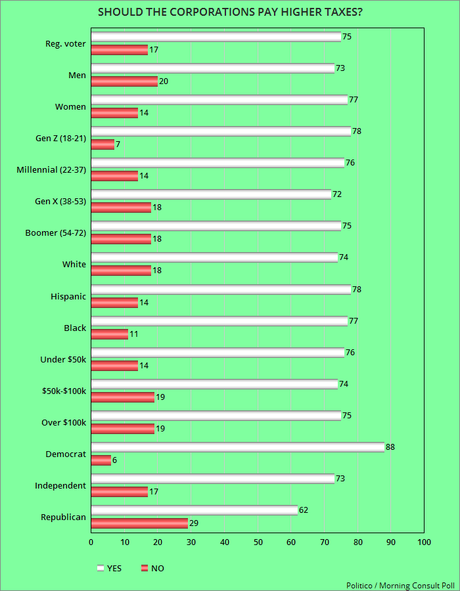 The charts above were made using information in the new Politico / Morning Consult Poll -- done on February 1st and 2nd of a national sample of 1,993 registered voters, with a margin of error of 2 points.
Donald Trump and congressional Republicans passed a tax cut which mainly benefitted corporations and rich Americans. They promised the benefits would filter down to all Americans, but that did not happen. What happened was the rich got richer and the government deficit ballooned to a trillion dollars a year.
Some Democrats have called for higher taxes on the wealthiest Americans. Republican politicians (and some Independents like Starbucks CEO Howard Schultz) have come out against that idea. The American public doesn't agree with those naysayers though.
American voters believe the U.S. tax system favors the wealthiest people (73% to 14%). They would like to see taxes raised on the richest people (76% to 18%) and on corporations (75% to 17%).
And these numbers aren't just among some groups, but all the demographic groups -- even rank-and-file Republican. It doesn't look like a call to tax the rich and corporations more will hurt Democrats in the next election. In fact, it is probably an issue that will help them.
As usual, Republicans politicians are on the wrong side of another issue!