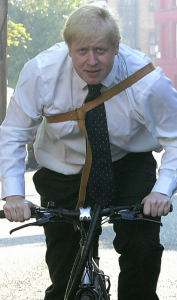 Boris Johnson
Transport For London (TfL) and Treasury Holdings are conducting a consultation with the public on the improvements to the Underground Network, previously discussed, at Nine Elms and Battersea.
Two new stations are proposed on an entirely new spur on the Northern line, starting at Kennington station, to service the new multi-billion pound developments at Battersea Power Station and the proposed US Embassy relocation to the existion location of the New Covent Garden Market.
The Tube extension is part of a package of transport measures that covers the regeneration of the Greater london Authorities (GLA's) Opportunity Area which includes Vauxhall, Nine Elms and Battersea. The extension will supplement the existing Tube and National Rail stations, as well as the Vauxhall bus interchange.
Over 40,000 leaflets are being circulated asking the public for their opinions on the location of the new stations and other topics related to the infrastructure of the area.
The consultation period will run until June 17th 2011 and all are welcome to contribute; there will be several exhibitions held in May and June 2011:
18 May and 6 June, 12-8pm at the Acquire Arts Gallery, 155 Battersea Park Road, London SW8 4BU

20 and 21 May, 10am-6pm at The Long Room, The KIA Oval, Kennington, London SE11 5SS

26 and27 May, 10am-6pm at Sainsbury's Nine Elms, 62 Wandsworth Road, London SW8 2L
Boris Johnson said : 'I hope local people will visit the exhibitions and respond to the consultation as the plans have the potential to transform this part of London into a thriving new quarter, and deliver the first expansion of the Northern line for around 70 years'