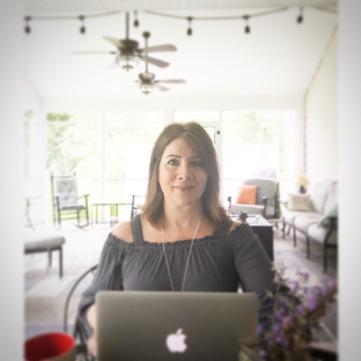 Writers write, at least that's what we're supposed to be doing.
I'm up to over 16,000 words for the Sequel to Inn Significant during #NaNoWriMo, or National Novel Writing month.
I still have a L-O-N-G way to go, but what I hope I've inspired you to do this November is to believe that writing a novel is possible, even with a full time job, a family, extracurricular activities, popping in a workout now and then, and socializing with friends. You have to make the time for it, but I'm proof that it can be done.
Hear me clearly — it can be done, people.
You may not complete a whole novel in the month of NOVEMBER (I certainly won't), but you can make some great headway on a project.
We shouldn't expect a project of 50,000 words minimum to be completed the way we want it in four weeks; however, we can guide that project along to help propel it on its way to greatness. I truly believe that anything we write can have meaning and can be great in its own way if we put the time, love and energy into it that it needs. November is a good month to nurture your writing and get it rolling along.
Today, as I've been doing since the beginning of  the month, I'm sharing Chapter 5 of the sequel to Inn Significant. I still love the characters and especially the setting. It's fun to continue to create these characters the way that I see them…and the way I think my readers would want to see them.
I hope everyone had a great Thanksgiving; I'm thankful for your support and kindness with regard to my writing. And so without further delay, here's what Chapter 5 might sound like.
Thanks you all.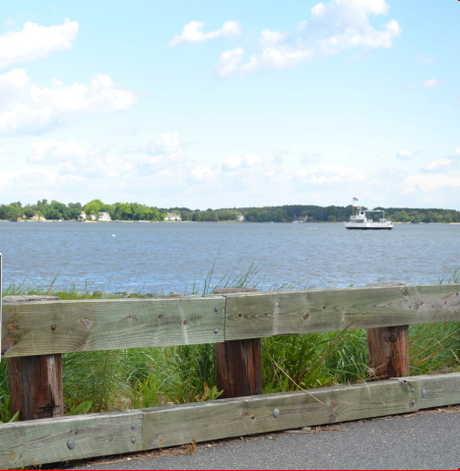 C H A P T E R   F I V E
Sylvia arrived right on time. It was her first day working at the Inn, and Colette was showing her the ropes in the kitchen. When I walked through the kitchen doors at seven-thirty in the morning, the place smelled like bacon and sausage and batter. I knew they had been cooking for at least a half an hour, as breakfast was being served.
Sylvia's smile could light up a room. She was in her mid-fifties, but looked a lot younger. She was a little taller than I was with olive skin and bright white teeth; her pretty hair had golden highlights that framed her face. This was her first day on the job, but we all had helped her move into her place the week before, so we were able to spend a couple of hours with her then. She had cracked open a cooler full of beer and wine, and threw burgers on the grill for all of us as a thank you. Her welcoming style made us feel right at home with her, and I believe the reverse was true. She and Colette were making jokes and puns behind closed doors, and I placed the remaining food and drinks on the buffet table in the dining room.
In the dining room, tables of guests dined and chatted over food and morning coffee. The Inn was full, and this was the last group of guests before the wedding guests began to arrive in two days. We were in full swing and had tons of work to do over the course of the next seventy-two hours.
"Okay, girls, I'm off to begin the preparations with Eva. We will see you later. Sylvia's got this and she's in control. What a great hire, Milly. Love her already," Colette said, giving my arm a squeeze.
"I know," I said, winking at Sylvia. "She's going to fit in here perfectly."
Colette took off her apron, grabbed a napkin, and dabbed her forehead. It was hot in the kitchen sometimes, even when the air conditioning was blasting. I turned on the stainless steel fan in the corner of the room to provide some circulation. She collected her purse and opened the door.
"I'll be back at three to help with afternoon tea, although I don't think she needs any guidance from me," Colette said.
"Yes, I do need you. I need you to walk me through this and the etiquette of it. I'm not familiar with any of that!"
"Ok, then. See you at three."
After Colette walked out the door, Sylvia and I began to clean up the kitchen. Colette was one of those chefs that made food and cleaned up along the way. She hated when things would pile in the sink, so there was only a little bit to handle besides the plates and dishes that were in the dining room. I started collecting clearing the tables and bringing them in to be washed.
"I love this place," Sylvia said.
"Me, too. I love it as well," I said.
"I mean, I love the Inn—I do—but I love this town, too. I love Oxford."
"I know. Me, too!"
"I almost can't believe I'm here. Years ago, I was perusing a magazine, when I came upon an article about Oxford. There were pictures of the town—of the market, the ice cream place, and the Oxford Ferry. Kids were laughing and eating ice cream and I remembered reading the piece and thinking 'someday I'm going to live there.' It was always in the back of my mind."
"The power of reading, I suppose," I said.
"Speaking of reading, did you ever read the Harry Potter series?" Sylvia asked me.
"Yes," I said. "I did."
"You know how in the books the wand chooses the wizard?"
"Yes," I said.
"I think this town chooses us."
I leaned back on the counter and crossed my arms looking at Sylvia as she dried the last of the pans. It was a profound statement for someone to make after only being in Oxford for just under two weeks. It had taken me a months to come to this mystical realization myself, but Sylvia had figured it out immediately. I surmised there was a depth to Sylvia that would be good for me, and she inspired me and made me want to know more about her and the journey she took to get here.
*
Sometimes the stars do align, and I meant that literally.
John was standing on a very tall ladder and hanging the silver glitter stars and string lights from the side beams in the barn for Carolanne and Tim's wedding that was just two days away. I was helping to direct him so they would be at the same level. When my mother and I met with Carolanne and Tim and asked her what she wanted the theme of the wedding to be, she had used the word "magical." The problem was that magical to one personal could mean a completely different thing to another. When we pressed her, she was more specific. She had read the book The Night Circus and wanted that feeling in her own wedding–twinkling, mystical, magical, and memorable. I got a copy of the book and read it after our discussion to garner an idea what she was talking about, and when I was finished reading it, I sketched out some ideas which Carolanne loved. I knew exactly what she meant.
Now that the chandeliers were hung, they added a sense magic already, but the glitter stars and string lights were going to finish off that feeling. Additionally, we needed to hang the backdrop that I'd been working on for weeks—it was a silver, sequined backdrop with a multitude of lights hanging vertically from the top in front of the backdrop. It reminded me of a fairy tale. That particular showpiece would illuminate the head table, and John was going to install it later today.
Carolanne and Tim had decided that, provided the weather was good, they would have their stand-up cocktail hour outside on the lawn, and then move into the barn when it was time for dinner and dancing. John had built two rustic looking portable bars that had wheels that would be placed on either side of the patio where the doors opened. Additionally, we had purchased ten high-top wood tables that we would arrange around the lawn. John and I had gone shopping one rainy afternoon and bought and restored a collection of various antique chairs and settees in all shapes and sizes that we would arrange on the lawn for those who couldn't stand for the entire hour.
The forecast called for sunshine and temperatures in the low eighties through Monday. We were in luck.
For all intents and purposes, the stars had aligned for our first wedding reception to take place, and I for one, was thrilled about that.
When John hung the final star, we stood back to admire our work. It was lunchtime, and the sun was beating down on us and the barn. It was difficult to see just how much those stars would twinkle at night.
"We're going to have to come back later and see what it looks like—maybe after I hang the backdrop."
"That sounds good. I'm going to set the tables in the meantime so that all we'll need are the centerpieces which are coming from the florist."
"Good. I'm hungry," John said. "Let's get something to eat."
We decided to take a quick break and walk to the Oxford Market for some deli sandwiches. One of the things John and I had talked about was that it's important to step away from our work now and then, clear our heads, and then get back to work. Hence the kayak, relaxing on John's boat Plane to Sea, taking quick walks in town or quick spins on our bikes, or grabbing a book and sitting in the harbor or at the park. We had started creating our own space away from the premises because it helped us stay fresh.
We took our sandwiches to the park, and ate in the shade under the trees, looking at the water.
"Every time I come here, I think about what Nana wrote in her journal," I said. It had become even easier to talk to John about anything—Nana, Ferio, our family, my tentative nature, and even Gil sometimes.
"What in particular?" he asked.
"This is where she and my grandfather went on their first date a couple of years after Ferio's death when they were fixed up by their friends," I said. "They came to the park, and I guess, the rest, they say, is history. I wouldn't be here today if it weren't for that date, I suppose. Set the whole chain of events in motion for our family."
"Lucky for us," he said.
"I like to think so," I replied.
*
Since Gil's death, I'd only seen his parents twice: once at his funeral and once when I was clearing out the house to move to Oxford and had invited them to come to Washington. I thought they might want some of his personal belongings. They lived in Bath, a quirky small town on the water in North Carolina, where Gil had grown up, and they both worked as teachers at Beaufort County Community College. Gil's dad was also a member of the town's board, and worked to promote a sense of spirit there. They had checked on me weekly after Gil's death, and as he was their only child, I sensed two broken hearts that might never recover, just as I was concerned that my own never might never come back to life. I think they found it difficult to talk to me because I just reminded them of Gil, which I totally understood because everything reminded me of him. Ever since Gil and I first started dating in college, we were a package deal, and rarely did Gil visit his parents without me. They were sweet people, but tragedy has a way of either bringing people together fully or putting distance between them. I think we were on the latter side of that equation.
That was until I got the letter from the Post Office on our walk back from the park. Oxford residents have to pick up their mail at the Post Office; there is no mail delivery, so John and I made it a point to pick up today's batch. I was sorting through the stack of bills when I noticed a pink envelope addressed to me: Ms. Emilia Foster from Ms. Gretchen Foster.
"What's that?" John asked.
"It's a card from Gil's mom," I said.
I ripped it open, my heart beating a little stronger than it had moments ago. On the front there was a little bluebird sitting on a perch, and it said: Just a note to keep in touch and say you're thought about so much. I opened to read what she had written inside the blank card and read it aloud to John.
Dearest Emilia,
I hope this letter finds you well. Dale and I think of you often, though you wouldn't know it by our lack of effort to keep in touch. We are writing today because we wanted to express how sorry we are for not staying connected to you. As you are well aware, Gil's death was a shock to all of us, and I suppose some people cope with loss better than others. Since it happened, we still deal with sadness, and some days are better than others. However, we fear that we neglected you in our grieving process. Please accept our apologies.
You are so dear to us, and losing Gil was the worst thing imaginable for a mother (and father), as I'm sure you feel the same way as a spouse.
I've had your address tucked away since I last saw you, and am sorry it's been a year since I've called to chat. I hope you are still enjoying being at the Inn and are finding a new life for yourself.
There is a possibility Dale and I will be in the area in September, as we are planning on attending the wedding of my husband's best friend's daughter in Ocean City, Maryland. If it is convenient for you, we were thinking we might stop by for a night and catch up.
Gil loved you very much. I hope you know that and will always keep that in your heart.
Hope to hear from you soon,
Gretchen
I looked up at John to see his reaction. "Well, that was very nice," he said. "Sounds like they cared about you a lot."
"I think so," I said. "But she's right, we have lost touch, though it's not entirely their fault. I sort of let it slip away, too."
"Why?" he asked.
"Because it just made me sad. All we did was talk about Gil and the pain we all felt. It's like we ran out of things to talk about after a while that weren't depressing."
"I get it," he said. "But it probably would be nice to see them, don't you think?"
"Yes," I said. "Although how will I tell them about us?"
"We'll figure it out," John said. "I'm pretty confident they didn't expect you to be single for the rest of your life."
"It's still awkward," I said.
—END CHAPTER FIVE, AND I'M STILL GOING…HOPE TO BRING YOU A FULL NOVEL SOON—
Copyright / Stephanie Verni / 2017 – All Rights Reserved