See the outstanding natural beauty and ancient civilisations of Ecuador, Peru, and Bolivia on Frontier's South America Ethical Adventure Trail.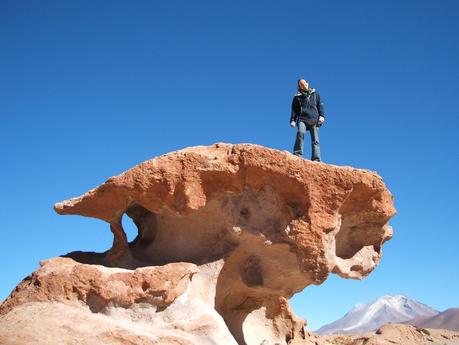 Image courtesy of Froniter
Frontier's South America Ethical Adventure Trail takes you on a four week trip from Quito, the capital of Ecuador, through Peru visiting the iconic Machu Pichhu estaste, before traveling down into Bolivia via the dreamlike Lake Titicaca and Uyuni's legendary Salt Flats, ending in the world's highest capital city, La Paz. Along the way you will be able to observe the historic and diverse cultures from the Otovalo Indians in Ecuador to the Peruvian Incas, as well as experiencing modern-day South America in its busy capitals.
Why South America?
South America shares similarities with Africa since being joined together until the late Mesozoic era roughly 225 million years ago forming the supercontinent Pangaea. What results is a continent with a wealth of cultures and natural habitats that is still visible today. The trail gives volunteers the opportunity to absorb the bustling cities alongside trekking the in region's mountains, eating local cuisine and taking in the juxtaposition of contemporary cosmopolitans infused with ancient influence.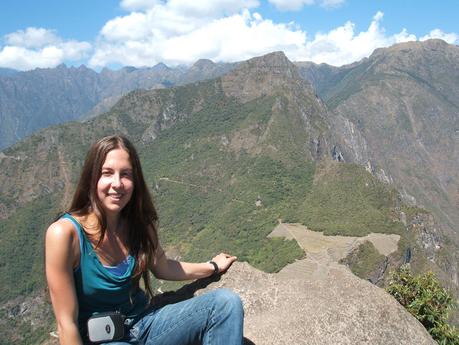 Image courtesy of Frontier
The project:
Ecuador, days 1-10
Volunteers take in modern capital Quito, built from the ruins of an Incan stronghold the city is now home to a vibrant Latino nightlife, fantastic 500-year-old cathedrals and an elaborate Basilica illustrating the best in Ecuador's architecture. Volunteers will have the opportunity to travel out of the capital in the surrounding region seeing backpackers' favourites such as the Mitad del Mundo monument.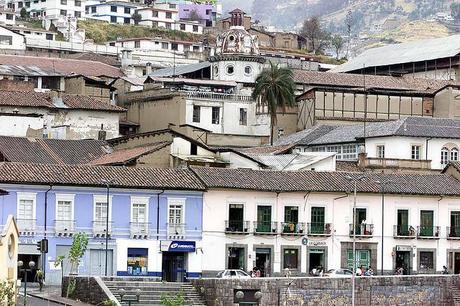 Image courtesy of La Ciudad Viva
Next visit Riobamba, a town of Indian markets and pre-colonial architecture, evocative of an old magical land. Travel through Ecuador by train and experience the locals' way of perching astride the moving carriages. Volunteers will then trek the surrounding mountainous ranges viewing the breath-taking scenery on this once-in-a-lifetime trip.
Cuenca and Montenita are the two stops south of Riobamba that volunteers visit before exploring Ecuador's Podocarpus National Park and crossing into neighbouring Peru. The towns offer a further immersion into Ecuador's traditional markets and observe the natural territory, with Cuenca providing sulfur baths from which volunteers are able to soak up the region's natural ambience.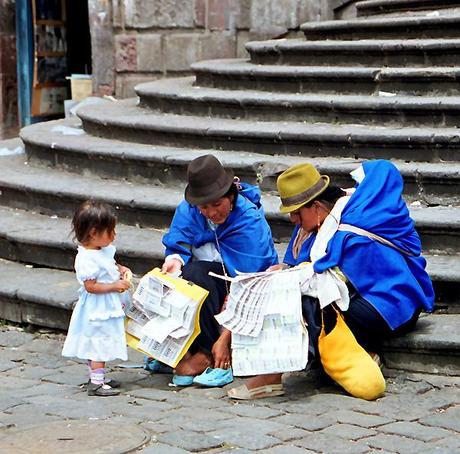 Image courtesy of Paul Stein
Peru, days 11-19
Volunteers then cross into Peru stopping first at Lima, Peru's capital. Nicknamed the 'City of Kings', Lima has a population approaching 9 million making it the fifth largest Latin American city. Explore the expansive city by bus alongside its locals, further involving yourself within South America's modern society. A beach break is also possible  as the Lima province runs along Peru's Pacific coastline.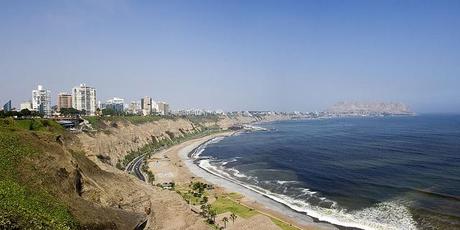 Image courtesy of Fernando Sterkans 
Next comes a drive to Machu Picchu, inland and located 2,430 metres above sea level, this ancient Inca estate offers astounding views of the surrounding area. Lush vegetation provides a vibrant backdrop to the 'City of the Incas' as volunteers explore the region by bike before trekking at dawn to the perfectly preserved Inca site. Hard work rewarded with an incredible sense of achievement before heading into Bolivia for rest and recuperation.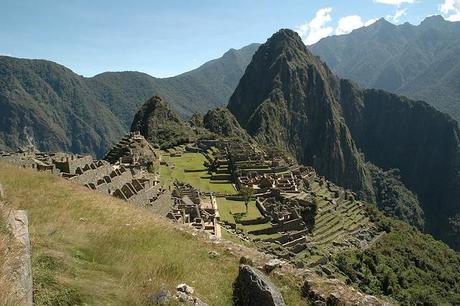 Image courtesy of Tom Grydeland
Bolivia, days 20-28
After a tiring trek volunteers are able to relax at sublime Lake Titicaca after passing through the infamous Copacabana. Visiting one of the floating islands exposes volunteers to communities who have lived on the islands for thousands of years, while another day brings an excursion to Coroico, a mountain village known as a traveller's Mecca for its hippy vibes.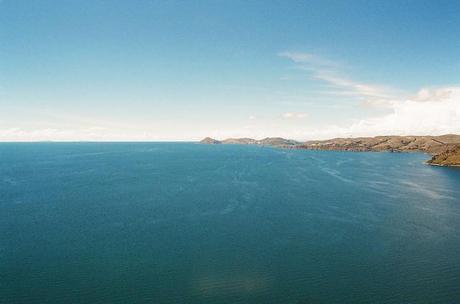 Image courtesy of Corentin Kopp
Before going on to La Paz volunteers will drive in a Jeep through Bolivia's dazzling Salt Flats, famous for their size and as the largest on earth. Depending on the time of their deployment volunteers may get to see the flats turn into one of the largest mirrors on Earth as their surface becomes reflective when wet.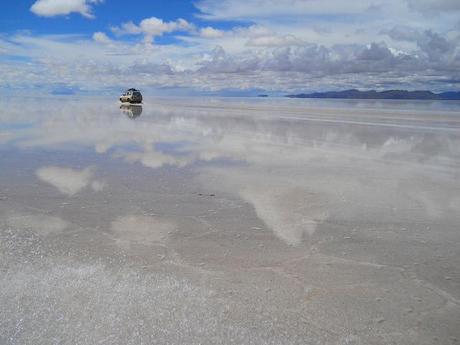 Image courtesy of psyberartist
The trail ends in the unique, bowl-like La Paz, a city of rich ancient heritage and famous for being the world's highest city, giving volunteers the chance to take in some final spectacular views before returning home.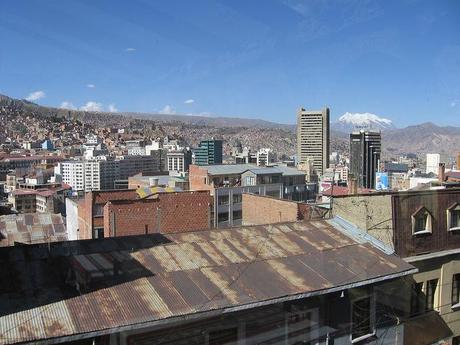 Image courtesy of Brian Woychuk
Taste of the Trail
Arroz Chaufa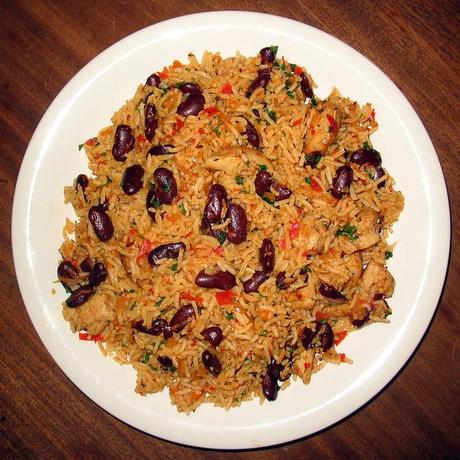 Image courtesy of Ard Hesselink
Serves 4.
This simple Peruvian rice recipe is a favorite for using leftover chicken or roast pork. Alternatively keep the dish vegetarian by adding a mixture of South American vegetable such as sweet potato or Quinoa.
Ingredients:
4 cups of cooked rice
2 eggs
1 bunch of scallions
1 red pepper, diced
1 cup of cooked chicken or pork
1 tablespoon of chopped ginger
4 tablespoons of vegetable oil
3 tablespoons of soy sauce
Preparation
Wisk the eggs together with seasoning whilst heating the vegetable oil in a wok or large frying pan.
Fry the eggs for 1-2 minutes until an egg pancake is created before flipping to finish cooking, once cooked chop the pancake into fine shreds.
Add the remaining oil to the wok with the white parts of the scallion, ginger, and red pepper. Sauté for 2 to 3 minutes before adding the meat and continuing cooking for a further 2 to 3 minutes until heated through.
Add the rice, green parts of the scallion, and soy sauce stirring until heated through.
Finally stir in the chopped eggs and serve.