Our Project of the Week this week is the Italy Dolphin Monitoring & Sailing project so as usual, we thought we'd take a look at this beautiful country and bring you all the best things to do, see and eat.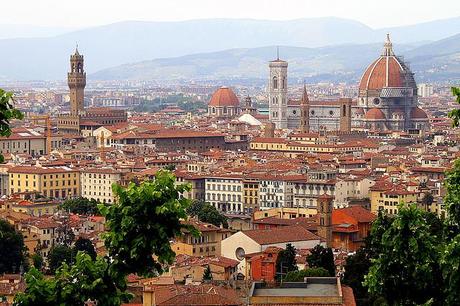 Photo courtesy of echiner1
Visiting Italy:
Italy is a country overflowing with culture, steeped in history, ripe with picturesque landscapes and graced with some of the greatest pieces of art in existence. From the rolling hills of Tuscany and the ancient ruins of Rome to the fashion epicentre of Milan housing top Italian and world class designers – Italy has it all.
Astonishingly, the country has more world heritage sites than any other country on Earth and is an art lover's pilgrimage - to visit the extraordinary masterpieces of the Renaissance masters Michael Angelo and Leonardo Di Vinci. The more outdoorsy types can enjoy the Italian Alps in the north of the country and the magnificent and beautiful Lake Como. Not to mention the delicious food on offer – with top-notch pizzas and the finest ice-cream around.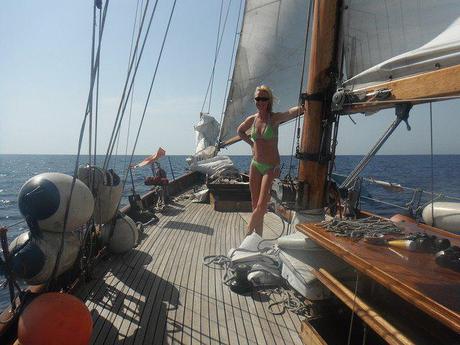 Frontier's Project:
Frontier's Italy Dolphin Monitoring and Sailing project is located on the volcanic island of Ischia, just off the coast of Naples and was set up in order to carry out important marine conservation research on the dolphins that inhabit the Mediterranean waters. Once on location, the volunteers live and work on board a historical sailing ship, spending their days sailing and helping researchers study dolphin behavior and returning to port at night.
Volunteers will receive training in dolphin watching, underwater camera monitoring, behavioural data collection and photographic identification. As part of the research programme volunteers will be involved in recording various aspects of dolphin behavior including geographic position, assessing group size, composition and formation, observing the surface activity patterns and surfacing intervals. Along with this data collection volunteers will carry out acoustic recordings of dolphin vocalisations and relate the sounds produced to dolphin behavior.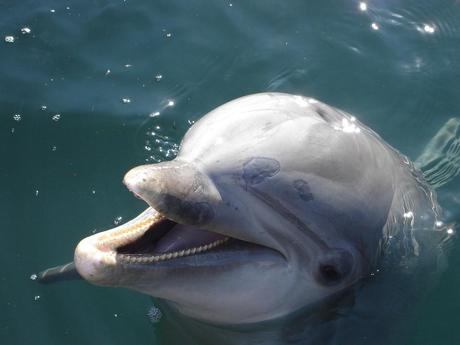 In their spare time volunteers can explore Ischia Island visiting the ancient Roman and Greek colonial remains, Aragon Castle or trek through the wooded forests to summit Monte Epomeo. Others may choose to swim and sunbathe on the local beaches and soak up the relaxed atmosphere and local social life.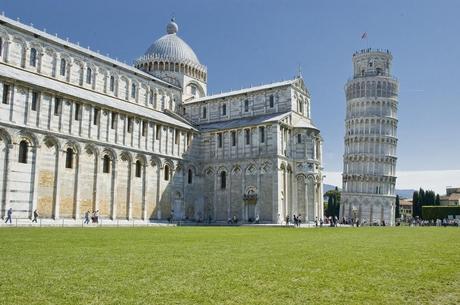 Photo courtesy of JackVersloot

Top Places to Visit:
Rome
The country's capital is home not only to some of the most popular and famous sites in Italy but in the whole of Europe. For starters there's the Colosseum where ancient crowds gathered to watch as gladiators met in mortal combat and condemned prisoners fought off ferocious lions. Today, more than 2000 years on, this extrordinary moumnent resonates with the glory of the past large crowds are still drawn here 'doing as the Romans did'. Whilst here, visitors should definitely stop off at the Pantheon – an ancient Roman Temple, the awe inspiring Sistine Chapel, St Peter's Basilica in Vatican City and the Vatican Museums which are brimming with worldly treasures.
Also not to be forgetton is the Trevi Fountain - Rome's largest, most famous and also most flamboyant fountain. Legend goes that if you throw a coin into the fountain you will return to the Eternal City, if you throw two in you will fall in love with an Italian and if you throw a third in you will marry him or her. On average a staggering 3000 euros is thrown into the fountain each day – which is then donated to charity.  
Tuscany
Considered to be one of the most beautiful regions of Italy, Tuscany is not only home to gloriously sun baked vineyards and olive groves but to charming old cities including Florence, Siena, Lucca and Pizza. Whilst in Florence be sure to visit the Duomo cathedral, the famous Ponte Vecchio Bridge which is lavished with jewellers and of course one not to be missed is Michel Angelo's David who sits in the Galleria dell'Accademia.  Don't forget to discover the maze of twisted cobbled streets and the many towers and churches that grace Tuscany's Siena and San Gimignano. Last but not least – it has to be the iconic leaning tower of Pisa – which has tilted 1mm each year since it was finished in 1272 and is now more than 5 degrees from vertical a staggering 4.47m out of position.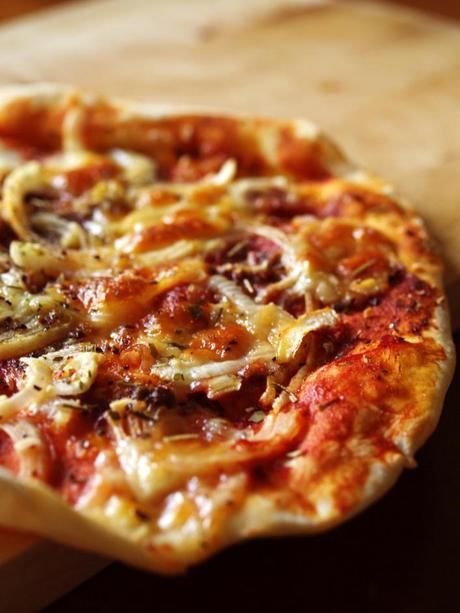 Photo courtesy of Sebastian Mary

Recipe - Pizza al Prosciutto:
Italian cuisine is and focuses on traditional cooking and the quality of the ingredients rather than fancy and elaborate preparation - to dish up tasty hearty dishes. For the Italians it's all about enjoying the local produce and flavours of their country and letting the ingredients speak for themselves. To make your own Pizza al Prosciutto, follow this delicious recipe:
Ingredients (makes two pizzas)
Pizza Dough
350g strong (baker's) flour, plus extra to dust
1 tsp caster sugar 
7g packet dried instant yeast 
2 tbs olive oil
Pizza Toppings
150g buffalo mozzarella, or 4 bocconcini balls
Extra virgin olive oil, to drizzle 
25g parmesan cheese, grated 
8 slices prosciutto, torn 
10 cherry tomatoes, halved 
2 cups wild rocket leaves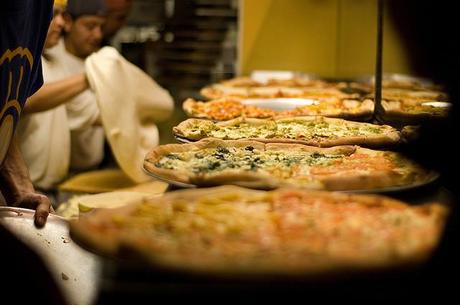 Image courtesy of .Bala
Method
For the pizza dough, place 1 cup (250ml) warm water in a jug. Place 1 tablespoon of the flour in a bowl with the caster sugar and yeast. Add 3 tablespoons of the warm water and stir briefly to combine, then stand in a warm place for 10 minutes or until large bubbles appear on the surface.
Meanwhile, sift the remaining flour into a large bowl. Add the yeast mixture, olive oil, remaining warm water and 2 teaspoons salt. Bring the mixture together with your hands, then turn onto a lightly floured surface. Knead for 5 minutes or until the dough is smooth (you can do this stage in an electric mixer with a dough hook). Place dough in a large, lightly oiled bowl, cover with a damp tea towel and set aside in a warm place to prove for about 1 hour or until the dough has doubled in size.
Preheat the oven to 200°C.
Lightly grease two 26cm pizza trays and dust with a little flour. Turn the dough out onto a floured surface. Knock the air out of the dough with your fist, then divide into 2 pieces and knead each one into a smooth ball. Dust a rolling pin with flour and roll out the dough into rounds 25cm in diameter. Lay onto the prepared pizza trays, then use your hands to press the dough out to the edges of the trays.
Slice the buffalo mozzarella or bocconcini, then lay on paper towel and pat dry to absorb any excess moisture. Drizzle the pizza bases with a little olive oil, then arrange mozzarella and parmesan on top, followed by the torn prosciutto and cherry tomato halves. Place pizzas in the oven and bake for 7 minutes or until the bases are crisp and golden and the cheese has melted. Remove from the oven and top pizzas with rocket leaves. Sprinkle with freshly ground black pepper and drizzle with a little more olive oil, then slice and serve immediately.
To find out more information on this project in Italy and any other volunteer abroad opportunities, please visit the Frontier website.
By Hannah Jones