This week's project of the week is the Cambodia Tropical Wildlife Conservation and Adventure Project. So we thought we'd take a look at this fascinating country to bring you all the best things to do, see and eat...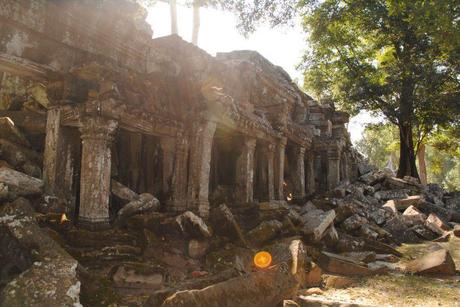 Visiting Cambodia
There's a definite mysterious feel to the kingdom of Cambodia with the luscious jungles clambering over long forgotten temples and the monks deep in solemn prayer. Visitors are intoxicated by the feeling of stepping into a secret ancient world exploring all that lies within the depths of the jungles. In contrast to the tranquillity of the temples Cambodia's cities are bustling hives of with plenty of activities on offer not to mention the fantastic cuisine. The city Siem Reap with its gorgeous riverside location is undergoing somewhat of a cultural revolution and is a definite stop of for any traveler.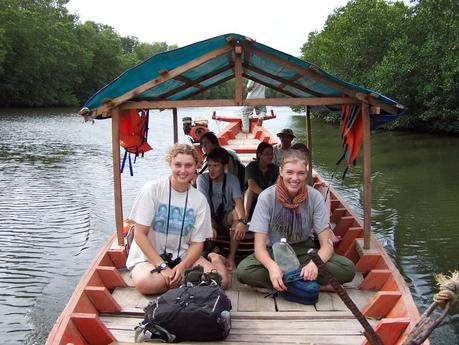 Frontier's Project
The Cambodia Tropical Wildlife Conservation and Adventure Project offers an amazing opportunity to get hands on and be involved in vitally important conservation work to preserve those animals most at risk of extinction. Our volunteers work on a Biodiversity Survey and Training Project in a community forest in the province of Oddar Meanchey. The project is run by the Frontier- Cambodia Tropical Research Forest Research Programme – collaboration between the Society for Environmental Exploration based in the UK and Cambodia's Department for Nature Conservation and Protection and Ministry of Environment. Whilst on the project volunteers get to trek through unexplored forests and discover a wealth of species some of which may be new to science or extinct elsewhere. Out in the jungles volunteers' survey endangered mammals and other fauna searching for the tracks of elusive species like the sun bear, Asian golden cat and tiger.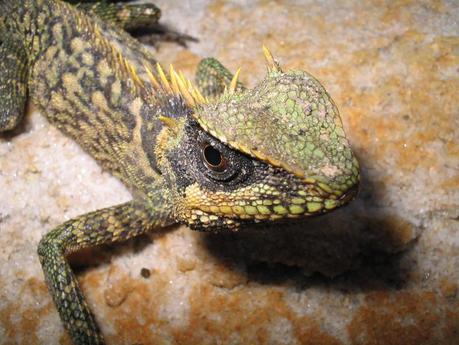 There is also the opportunity to get involved in some of the other work being carried out as part of the research programme including investigating the impacts of human disturbance on habitats and wildlife or interviewing local villagers to find out more about their livelihoods and reliance on nature. In addition our volunteers really get immersed in the local culture and village activities and discover the rich cultural heritage of the Angkor empire.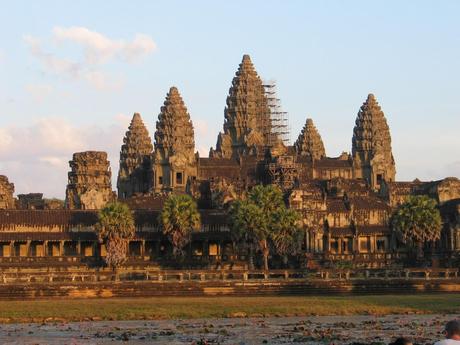 Top Places to Visit
Angkor Wat:
Angkor Wat is the mother of all temples, the world's largest religious building and one of Southeast Asia's most important archaeological sites. Stretching over 400km2, including forested area, the Angkor Archaeological Park encompasses the magnificent remains of the spectacular Khmer Empire from the 9th to the 15th century including the famous Temple of Angkor Wat and the Bayon Temple with its countless sculptural decorations.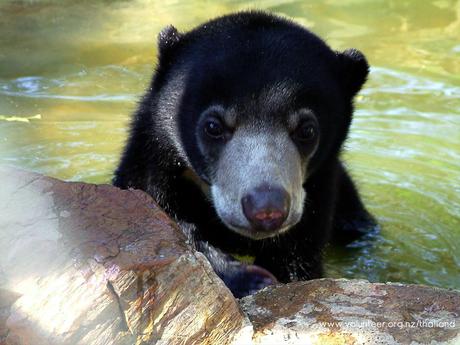 The Cardamom Mountains:
The Cardamom Mountains is an area of breathtaking beauty and astonishing biodiversity covering over 20,000 square kilometres of south-western Cambodia. The remote mountain peaks and roaming river valleys of this region is home to at least 59 globally threatened animal species including tigers, sun bears, Asian elephants, Siamese crocodiles and many more. The Cardamom Mountain range has been largely unexplored and a few basic research studies have already identified more than 100 endemic plant species. As the second- largest virgin rainforest on mainland Southeast Asia the Cardamoms are undoubtedly a hugely important ecosystem and are one of the only sites left where unbroken forests still connect mountain summits with the sea.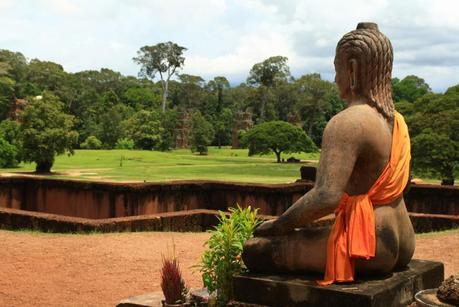 Photo courtesy of Bruno [BRA]
Siem Reap:
There's a definite charm to the city with its old French shop-houses, shady tree-lined boulevards and a slow flowing river. Now more than ever is a great time to visit Siem Reap, it's reinvented itself as the epicentre of the new Cambodia. Located close to the Temples of Angkor, the city is the perfect base camp for going out and exploring the jungles and spiritual sites. However if that's not your cup of tea you can always spend your time enjoying Siem Reap's world-class winning dining and sumptuous spas.
Recipe: Beef Lok Lak
Why not try it out for yourself and 3 hungry others....
Ingredients:
1 tablespoon Sugar
2 tablespoons Lime juice 
1 ½ teaspoons Fresh ground black pepper 
1 teaspoon Water 
2 tablespoons Mushroom soy sauce 
2 tablespoons Canola Oil 
7 Garlic cloves (crushed) 
1 Green leaf lettuce 
1 ½ Pound Sirloin - ½ in cubes
Procedure:
- Combine sugar, 1 teaspoon of the black pepper, soy sauce and garlic. Stir well and add the beef. Stir well to coat beef and marinade for 20 minutes or longer.
- Combine the remaining pepper with lime juice and water. Place in a small serving bowl.
Sauté beef in hot oil, three to four minutes until medium rare.
- Arrange on platter lined with lettuce and serve with lime sauce and toothpicks, or serve as a main dish over jasmine rice.
To find out more information about opportunities to volunteer in Cambodia, and any other gap year projects with Frontier, please visit the website.
By Hannah Jones