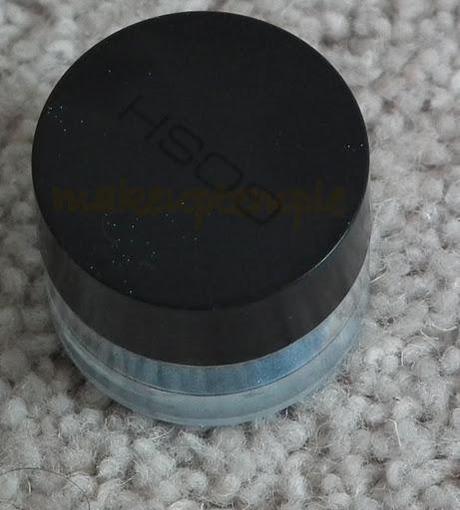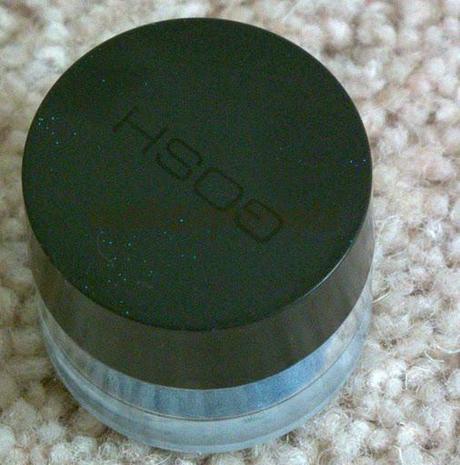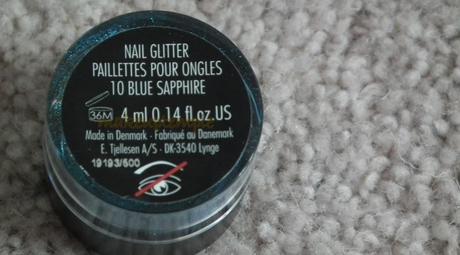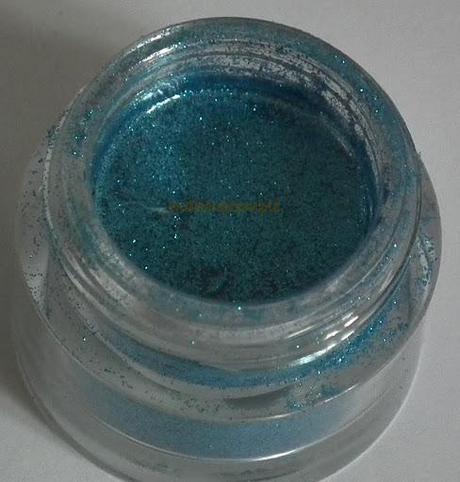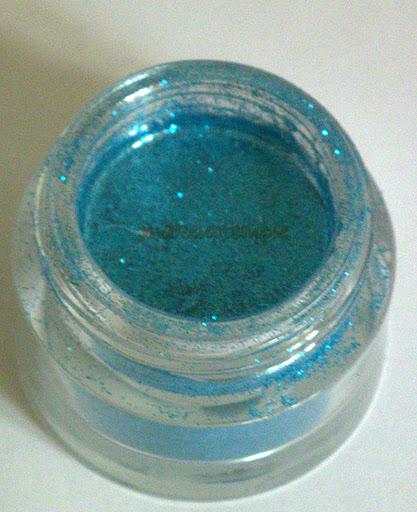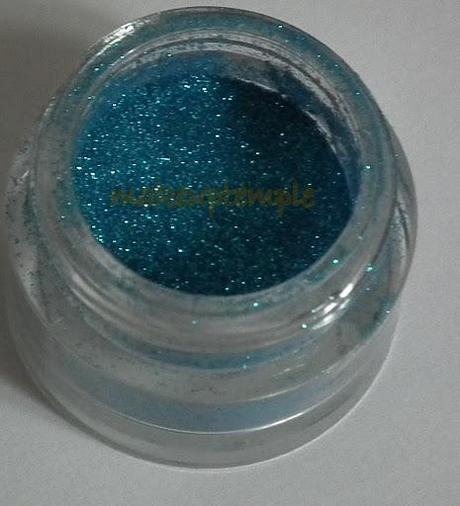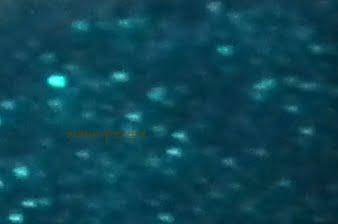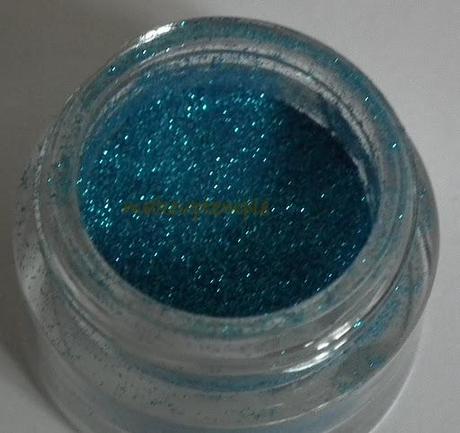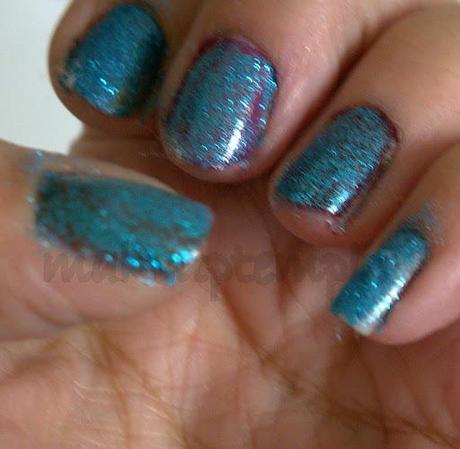 1-OPI Suzi Loves Cowboys,2- Essie Mesmerize, 3-OPI Honk If you love OPI, 4-OPI I break for manicures,   5-Mavala Gray,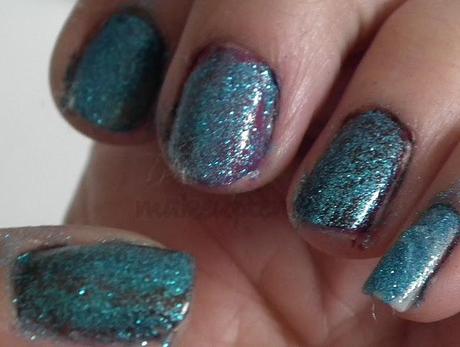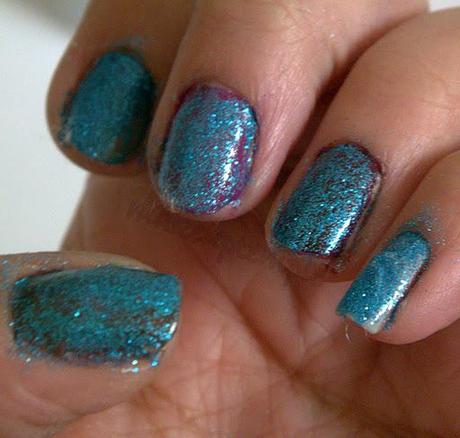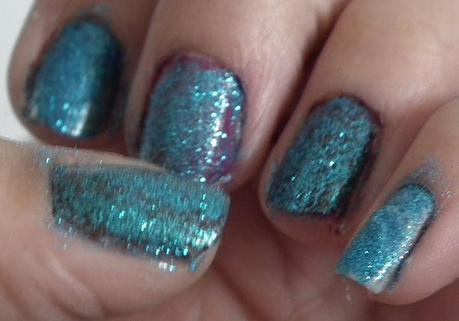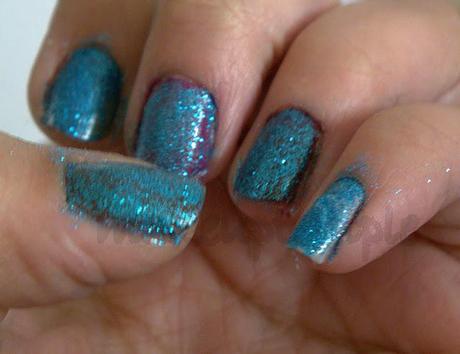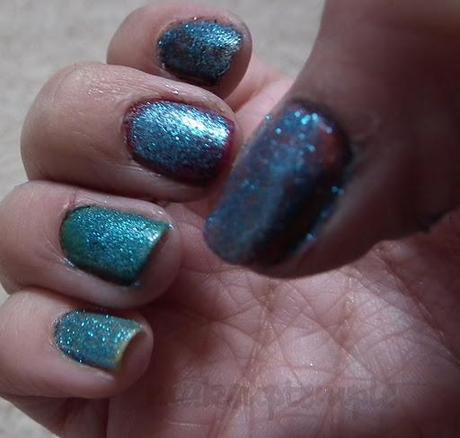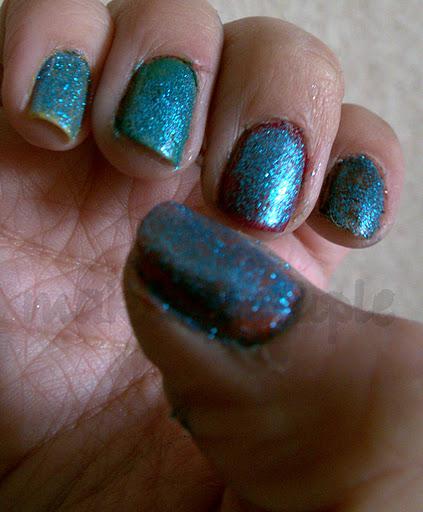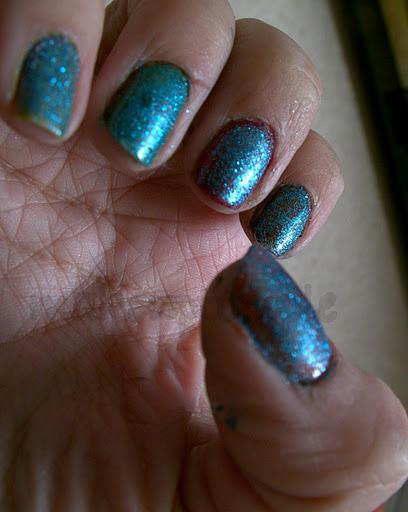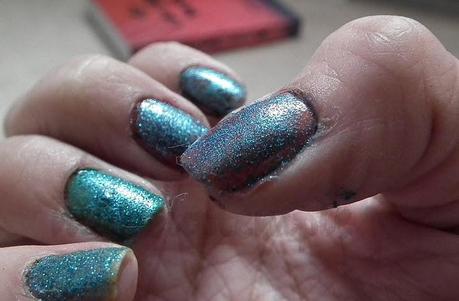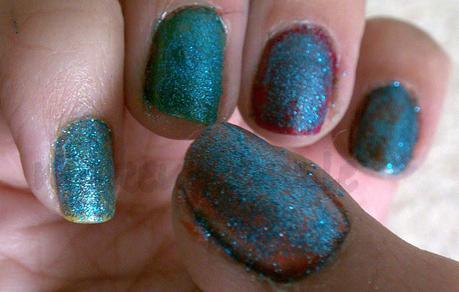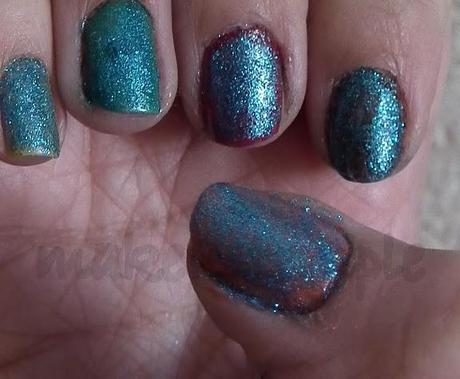 I used 10 different nail polishes on the photos to find out the best matching nail polish with this sapphire glitter and I think it looked great with
OPI Malaga (Wine Index finger)
Color Club Ms. Socialite (thumb)
OPI Jade is the new black(last picture ring finger)
OPI The It Colour ( famous yellow shade) ( pinky finger)
Leigton Denny ( coral  - orange shade on my thumb)
I applied the glitter with MAC 239 eye shadow brush, it seemed the appropriate one. But you can try some other brushes as well, a blending brush would be fine too, but as I do not have wider nails I preferred to use MAC 239
At the weekend I applied this glitter on a black nail polish which was also worked perfectly well.
If you want you can apply this over a clear nail polish or a nude shade,
that will perfectly work fine too, but I did want to create bit bolder shade so I used it on 10 different shades.
Sapphire glitter shines under the sunlight but looks gorgeous at night when the moonlight hits on to your nails.
I do not think that I can use these nails ( blue) on daily life, it will be perfect to use it at the weekend or when you are going out to party, etc..
It is very dusty as it is a pigment I had hard times to spread it on to my nails, and removing them is another fight but it is always hard to remove pigments and glitters from nails.
I am Gemini girl so I love glittery things

If you love glitters more to come soon…  keep an eye on my posts this week…