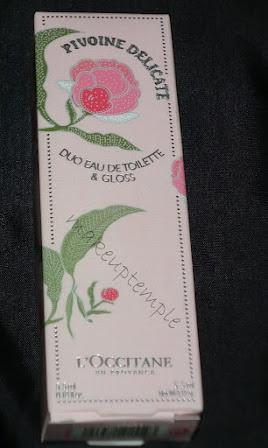 I have to admit that this is a brilliant idea, A lip gloss and eau de perfume.
I think the last time I used a product like this was around 20 yrs ago.
At those times makeup and beauty sector was not as developed as now.
It was an horrible experience, the fragrance was very oily, it was leaking, the gloss was useless,
But now If we look at L'Occitane's lip gloss
- Perfume is matching with their Pivoine Delicate hand cream
(it has got rosy, flowery scent)
-Lip-gloss is pink coral with gold glitters
- It is looks very light on my lips
- It is not sticky
- I have never tried L'Occiatane Makeup Range before, but seems like their makeup range is surprisingly good.
- I apply the roll on my pulse, with my heart beats it will pump the fragrance ( I can not find the right words to explain)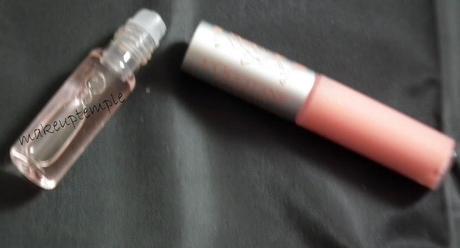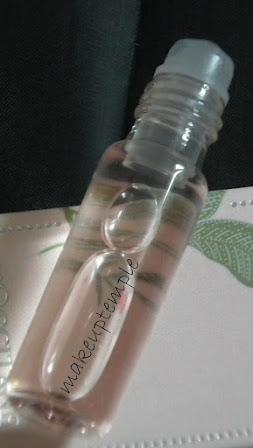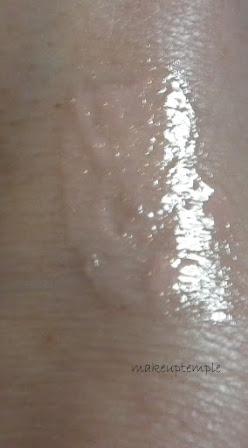 As you can see on this swatch, it is light pink coral with gold glitters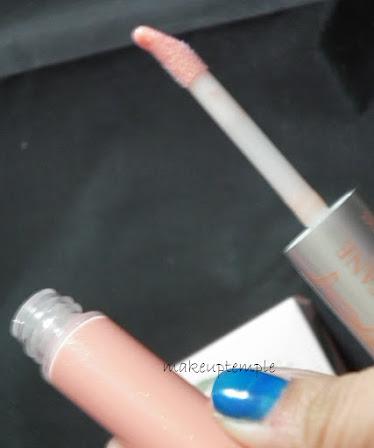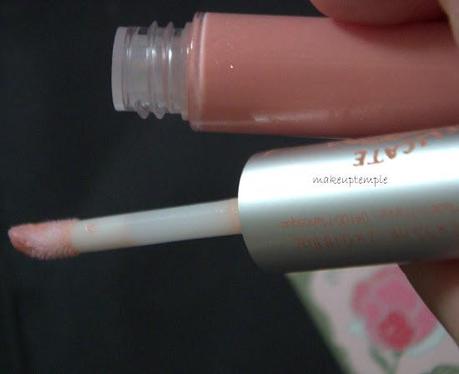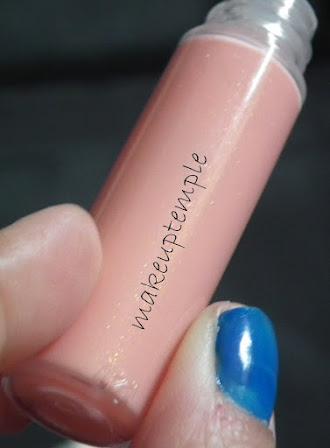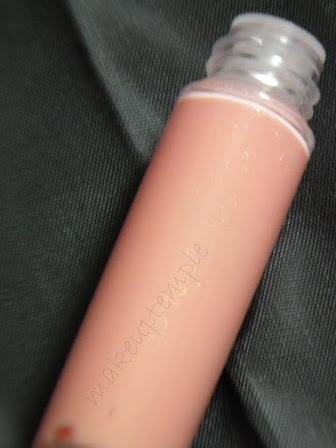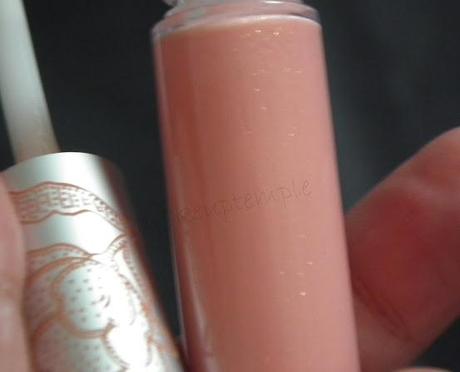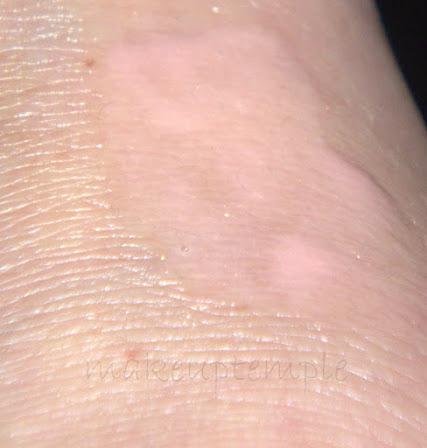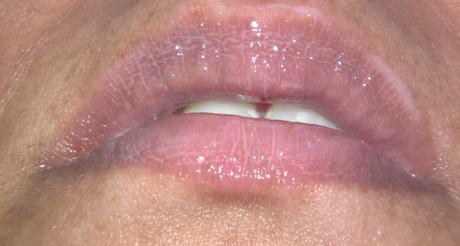 This photo is telling me that I recently forget to put my anti wrinkles on…
As I mentioned above it is quite light,  still looks quite nice on my lips.
I think it needs a bit more pigmentation, just a bit touch of coral, than it will  be gorgeous and perfect.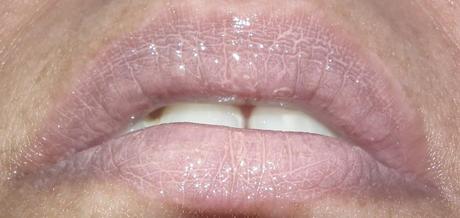 here on this picture I used a lipstick over it, I think I used MUA Shade 14 Bare, that was the lipstick on my handbag, when I was swatching it.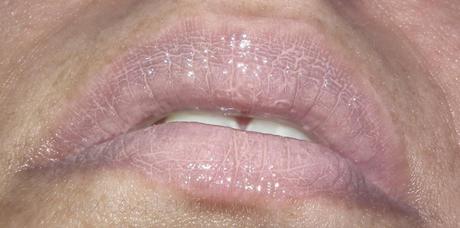 I am wearing MUA Shade 14 Bare over the lip-gloss
Honestly I liked the perfume more than the lip-gloss.
I can use the lip gloss just to eat it, it is very very delicious.
It is very very very delicious, yummy, it tastes and smells like roses, & peony.
If you are addicted to lip-glosses or any fragranced lip balms, lipsticks, makeup products, this is for you. 
I look very pale if I wear it with nude makeup, or bare face.. 
I still stick on what I said before, wish the lip gloss is just a bit darker, or wish they had few more shades.
It is £16.50 @ L'Occiatane Peony | Our Ingredients | L'OCCITANE UK
It's L.E product
Although I have a oily skin, which means most of the perfumes, lotions, foundations won't stay too long, I use this product with it's hand lotion, it stays a bit longer, at least I could get the smell my self and I am happy, after a time your nose get used to the fragrance and you think it just wears off,  this is one of them as it is floral and sweet, it will wear off quickly, but after applying it your body, try to apply to your shirt vest, or your shirt and your hair, you will see that it will long last.
There no perfumes that lasts 24 hours, it is just important to use it on the right place. You need to know your body and use the right perfume.
It's 5.5 ml for £16.50 a regular MAC Lipgloss is 4.8 gr £13.50
They can not be converted into each other, one is weight one is volume, so I can not help you on that.. 
But it is up to you to try it or not.
If we consider that it is a duo product, the price is not bad, but if it was a gloss at £16.50, I do not think that I would buy.
I am giving this product 10 / 6 and it is just for the fragrance .
" I have received this product for review purposes, you are reading my honest reviews as always"