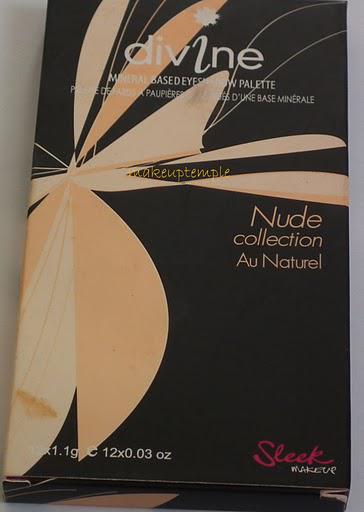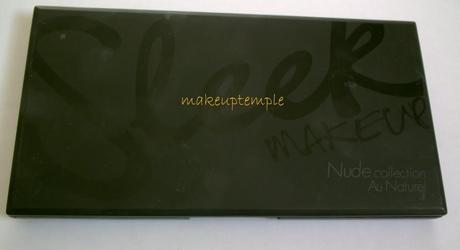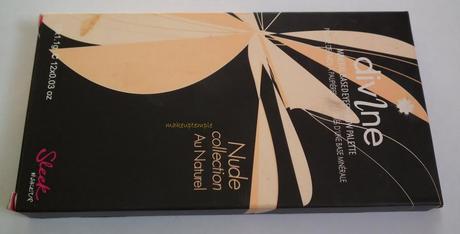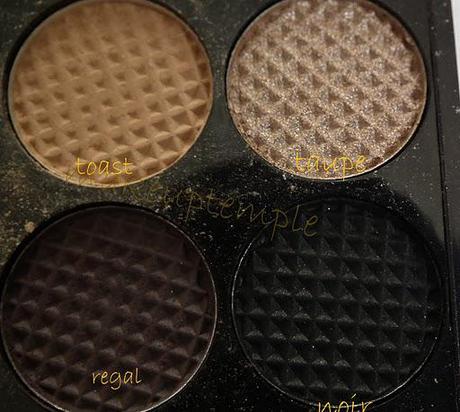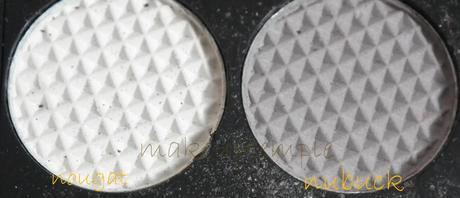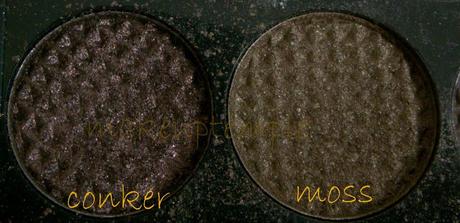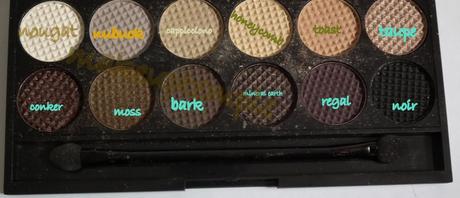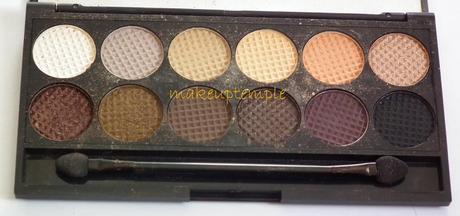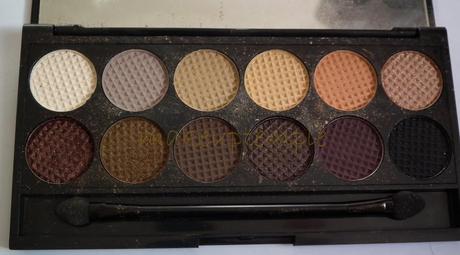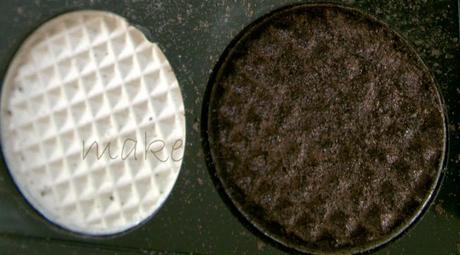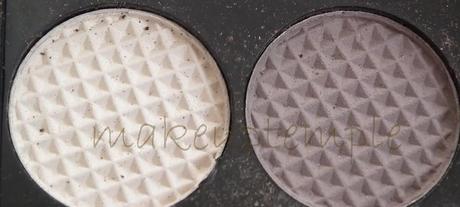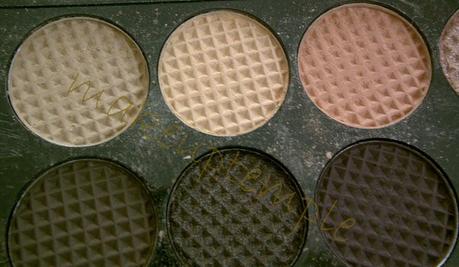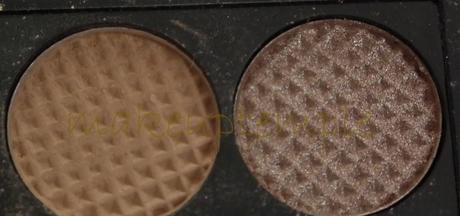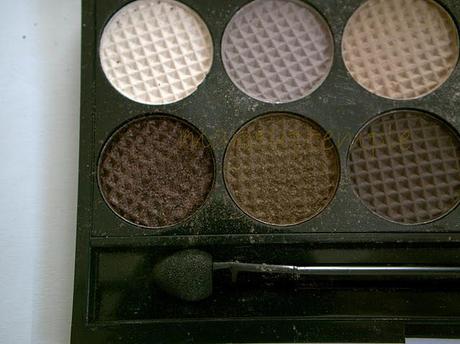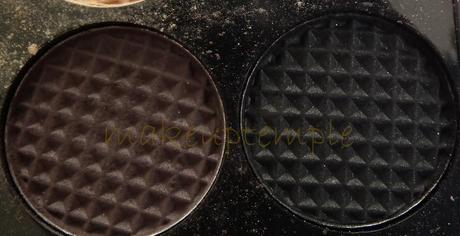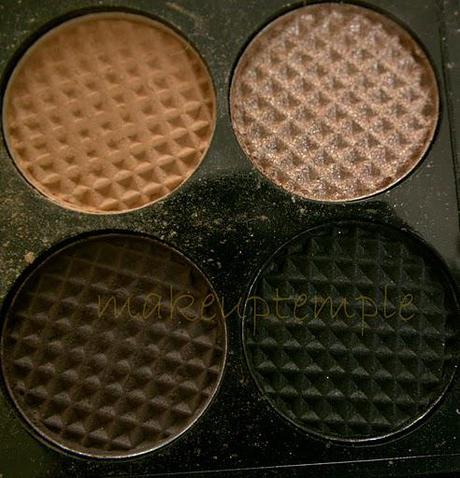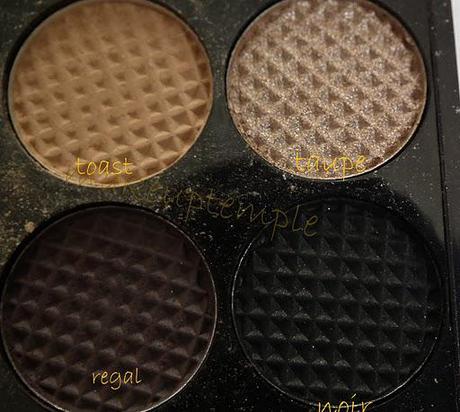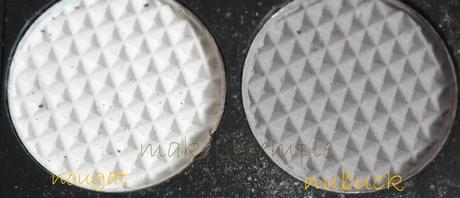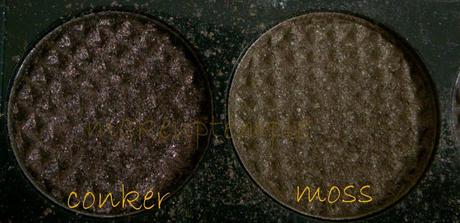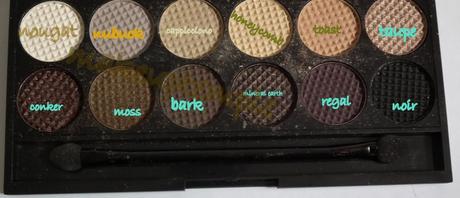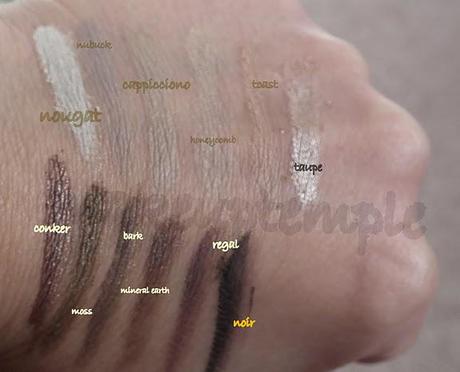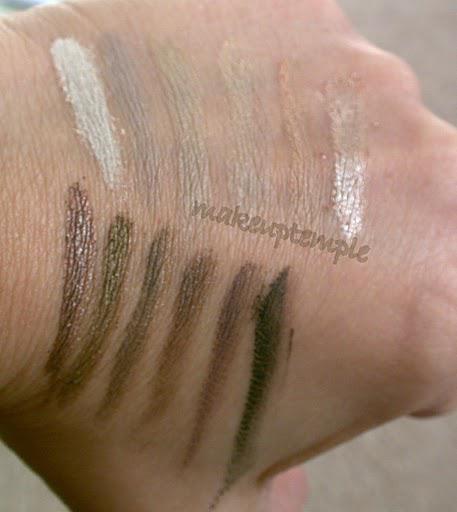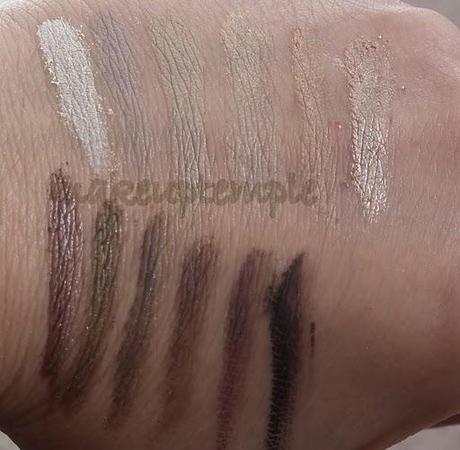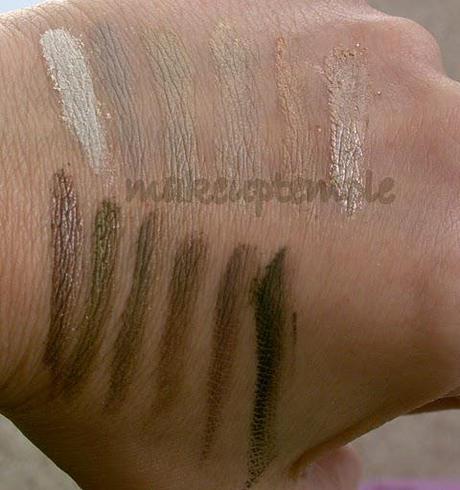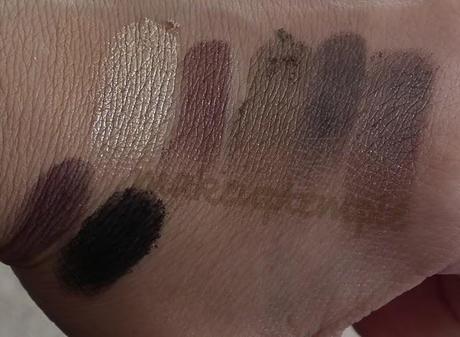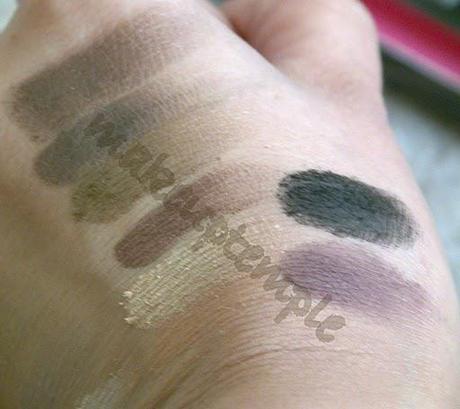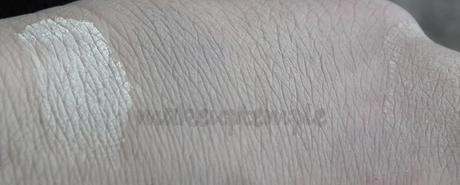 All the swatches are done with damp brush & damp finger except the bottom picture.
To be honest I am very very disappointed with this eye shadow palette, the top row is not pigmented at all even using a damp brush does not help.. It is quite dusty,
I hade wiping out eye shadow dusts on my face, it just makes a big mess
But the shades on the bottom row really rocks..
The shades I loved on this palette are :
Toast, on the first row,  and all the shades bottom row
I fell in love with bark and regal
Here are the color descriptions
Nougat : Creamy Matte Shade
Nubuck: matte mauve grey
Cappuccino: Beige
Honeycomb: yellow beige
Toast : peach
Taupe : Champagne
Conker: Copper- Bronze
Moss: Moss  dirty green with brown under tones
Bark: Dark brown with taupe under tones
Mineral Earth : Brown, Chocolate Brown
Regal: Brown with taupe & mauve undertones
Noir: Black (most pigmented black out of all Sleek Eye Shadow Palettes)