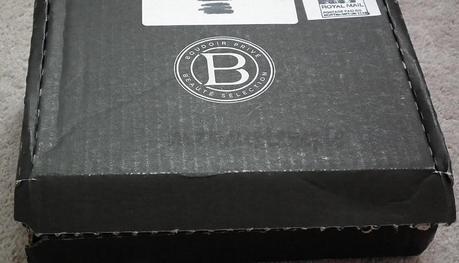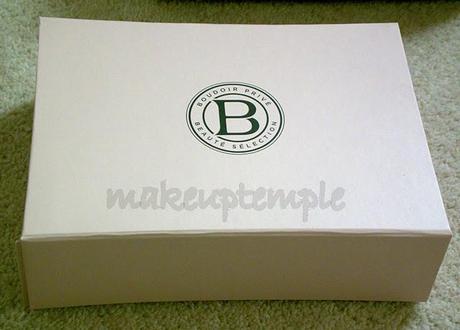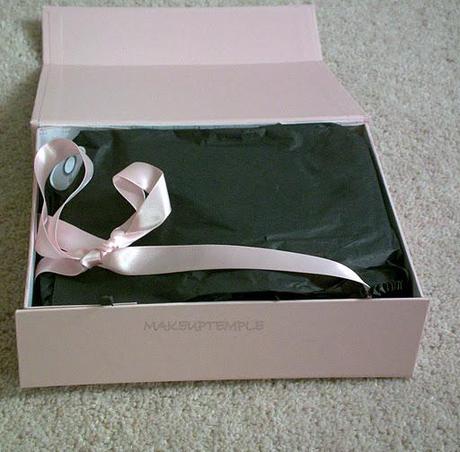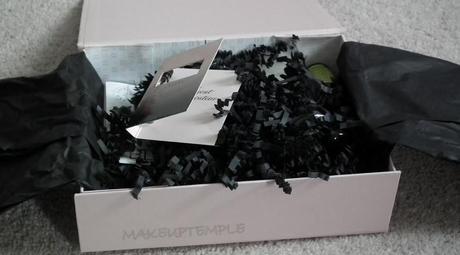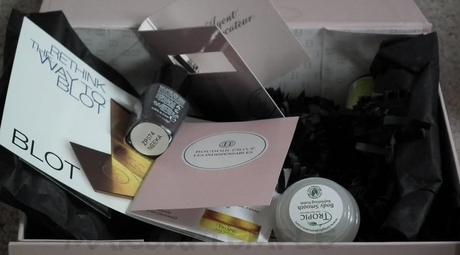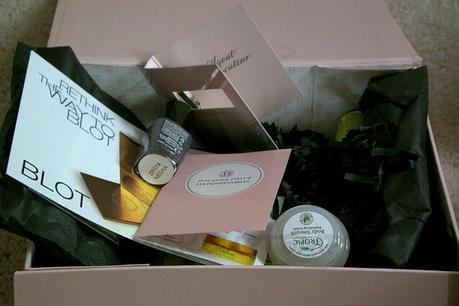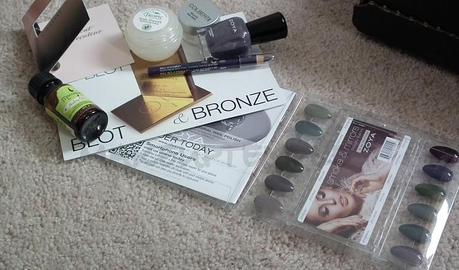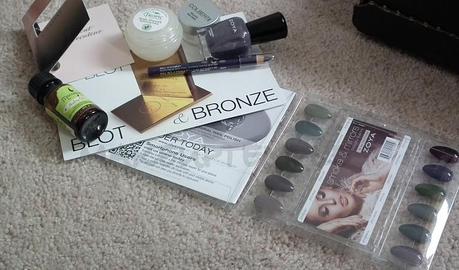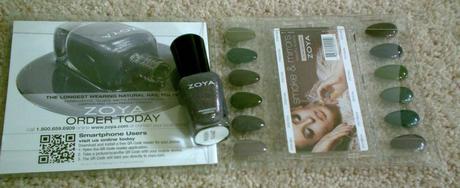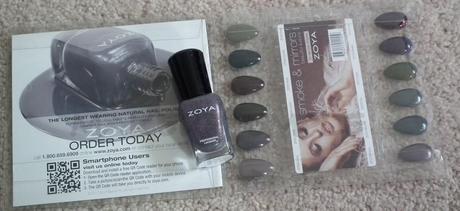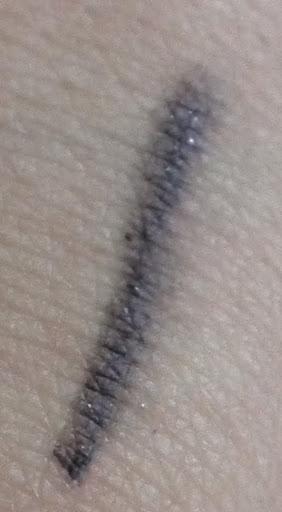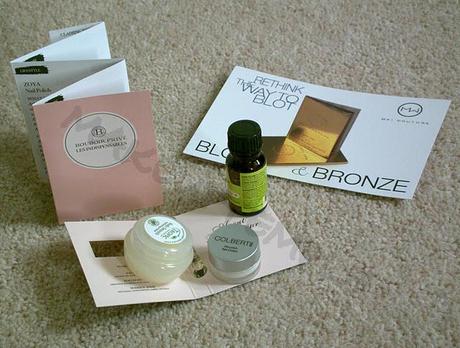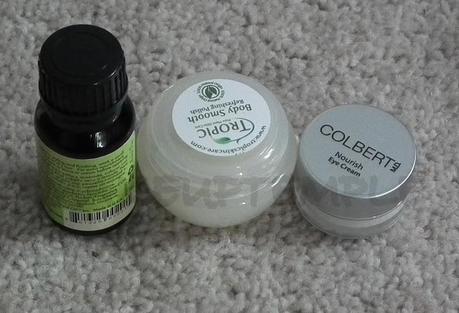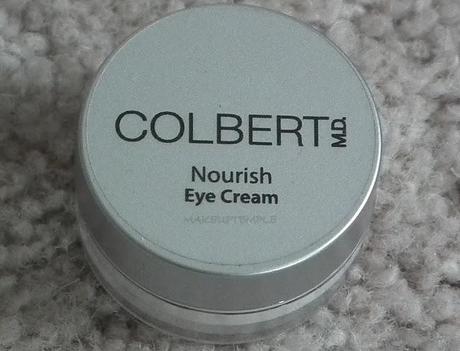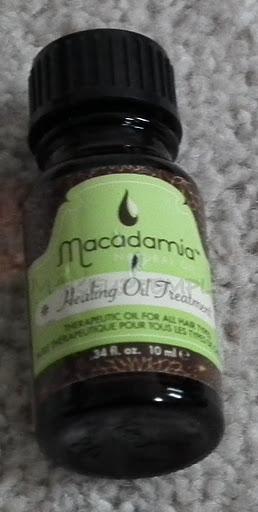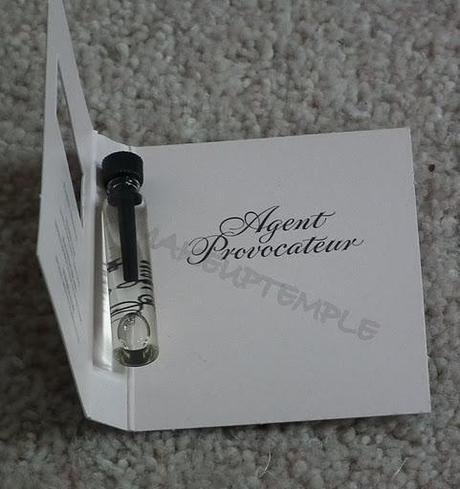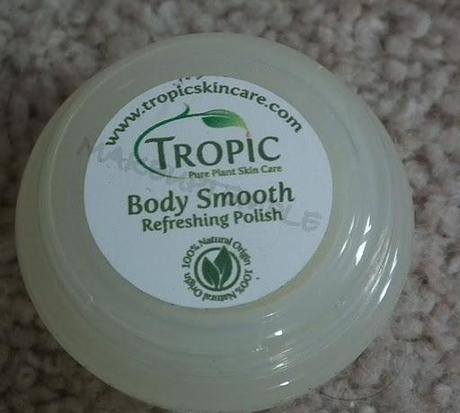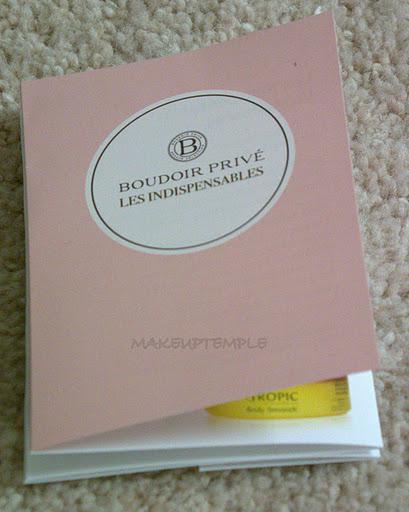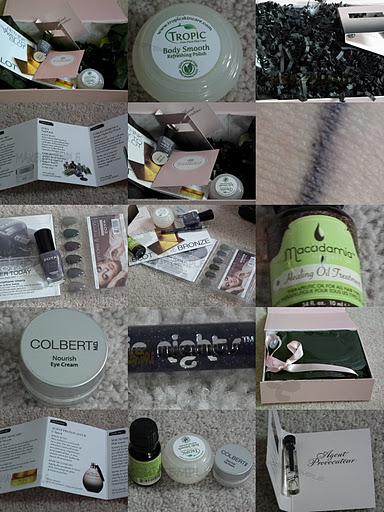 Boudoir Prive is the British version of Birch Box, we have some other examples of Birch Box as well.
Each month you will receive 5 or 6 deluxe samples.
As beauty blogger maybe we spend that much money weekly to test and try new products.So it is not a big deal for us to give 10GBP to a box monthly and receiving 5-deluxe samples.
This is my first beauty box ever, so I can not compare it with other beauty boxes but what I heard from Twitter land is most people are cancelling their subscriptions from other boxes and subscribing Boudoir Prive.
You also receive The Les Indispensables leaflet  which will be extremely useful because it will detail what each sample is
So if we go in details
Zoya Nail Polish
We have a nail polish and chart from Zoya ( it is from the Smoke & Mirrors Collection) My polish is Zoya Neeka, also having the little chart is very useful so you can put your finger to the chart and see the actual color and see how would it look like on your own nails.

Agent Provocateur L'AGENT Eau de Perfume
It's a 1.5 ml perfume sample
Honestly I would prefer to see something else rather than a 1.5 ml perfume sample. We can easily grab that sample from department stores and some freebie websites.
And putting fragrance samples in the box may not make everybody pleased everybody have different tastes
But it is still handy to put it into your purse and use it when you need it, instead of carrying a big bottle.

Cargo Boogie Nights Eye Pencil in Purple

This is an another gorgeous product, it is not a full size but still big enough to use.
Love to see more makeup samples in the future boxes.

Tropic Body Smooth
it just smells gorgeous. it has got small granules in it. It is Lemon & Bergamot extracts in it.
Love Bergamot, I am totally a fan of anything have bergamot in it, and it makes me hungry

Full size costs £19.95
Colbert Norrish Eye Cream
It is an high end eye cream full size costs about £90
So we got a nice product..

Macadamia Healing Oil Treatment 10ml
You can use it damp or dry hair, i did not use this product yet…
Full Size Product 125 ml & £25.45

Mai Couture Blot & Bronze 2-1 Blotting/Bronzing Papier
it's a bronzing blot paper.
Loved the box..
Thanks to Sam who provided me this box.
I already subscribed and waiting for my box to arrive

Will give you the details when I receive my box…