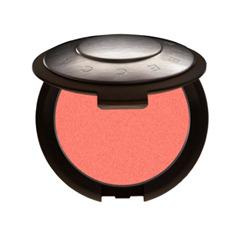 This one is taken from Becca''s website to show you the difference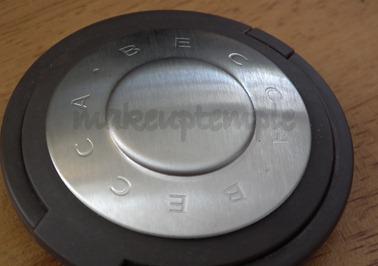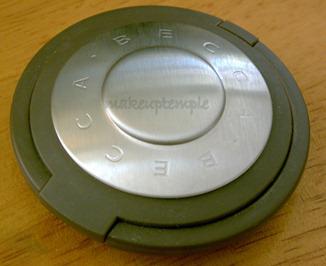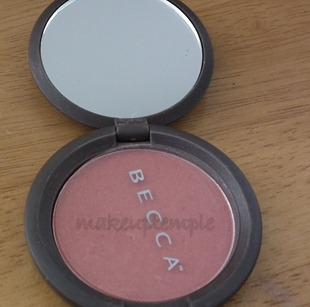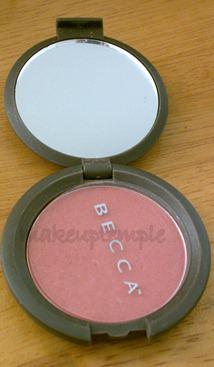 This is my first Becca Blush I tried the some other products through friends
Also I love the packing, steel lid. It looks as luxury as Giorgio Armani Cosmetics
It looks posh and luxury, it is as expensive as Nars £23.50
Actually When I saw it on Becca's website it reminded me NARS Orgasm. 
Songbird looks almost like a brick red in the pan,
It looks darker than it is described on Becca's website,
I said OMG! How am I going to use this shade, it is dark and it is not as described as on Becca website so I decided to put this into my drawers and leave it to rest up until few days ago i was looking for my blushes. My all time favorite is one of MAC's discontinued MSF Brunette , I bought 3 when it was released couple of years ago, I am quite upset that I did not buy the Blonde & Redhead  ones. So I could not find it, this one is the one i take and used,
When you use it, you see it is not as dark as it looks in the pack, but still it is not the same as it is described,
I am sorry but it does not look orange pink on me.. 
They are not really pigmented and those babies are quite sheer,
I am quite disappointed, Before I purchased this I read reviews about this blush and within those positive reviews I decided to buy this blush…
But the result is quite disappointing…