PRODUCT REVIEW: Red Rover Naturals Tea Tree Oil
The origins of tea tree oil and its varied uses date back to the aboriginal Australians in New South Wales, whose oral history indicates that tea tree oil has been used as sort of a 'catch all' medicinal ingredient to treat a variety of ailments and injuries. Whether for the common cold or cuts and scrapes, tea tree oil has been a medicinal tradition in the wilds of Australia for centuries.
Today the rest of the world is finally acknowledging the real benefits that tea tree oil can provide in many different aspects of our lives. Although the aboriginal Australians relied heavily on tea tree oil in its un-extracted form, that is, directly from the leaves of the tea tree, it was not until the 1920's that we learned just how powerful the extracted oil was in comparison.
For hundreds of years tea tree oil was used in its whole leaf form to heal wounds, colds, skin problems and even sore throats. However, the innovative extraction process has allowed us to use tea tree oil for an even wider range of medical and cleansing purposes.
The substances found in tea tree oil are useful in the fight against bacteria, fungus and viruses, which is why it is helpful in fighting illness and cleaning germs around the home and office. Some consider tea tree oil a miracle ingredient because it has proven effective for the following modern uses:
- Skin care
- First Aid
- Household cleaning
- Hair care
- Aromatherapy
- Feminine care
- Chronic illnesses
- Dental care
Germophobic that I am, this amazing all-natural medicinal ingredient is heaven sent! Anything all-natural and anti-bacterial, I'm sold, so, big thanks to the people of Red Rover Naturals for sending me a free bottle of their tea tree oil to sample!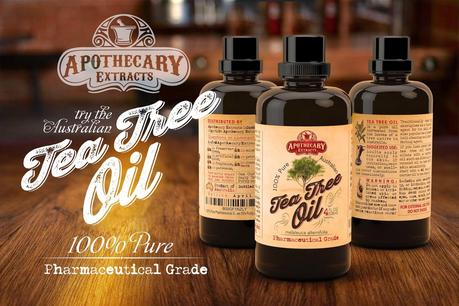 What I used it for:
I try to clean "green" as much as possible so I use the oil mainly for cleaning and disinfecting our floors, kitchen sink and counters, bathroom and my kid's toys.
For the disinfectant solution, which I use on toys, dining table and the toilet seat, I mix the following in a water spray bottle:
- 1 cup water
- 1 cup distilled vinegar
- 10 drops of tea tree oil
For cleaning the walls, floors, kitchen and bathroom, I make a solution of the following:
- about a liter of hot water
- 1/4 cup dish washing detergent
- 3 cups vinegar
- 15 drops of tea tree oil
Oh, I also make my own room spray/deodorizer: - 10 drops Apothecary Extracts Tea Tree Oil - 1.5 oz. distilled water - 1.5 oz. vodka - Clean spray bottle that has never held any chemical products
To make: Fill spray bottle first with water and vodka then add in the tea tree oil. Shake well before using.
This spray may also be used to kill certain odors in carpeting, shoes, trash bins and outer wear.
I didn't know how awesome tea tree oil is until Red Rover Naturals shared this ebook that you can download for free when you purchase the product.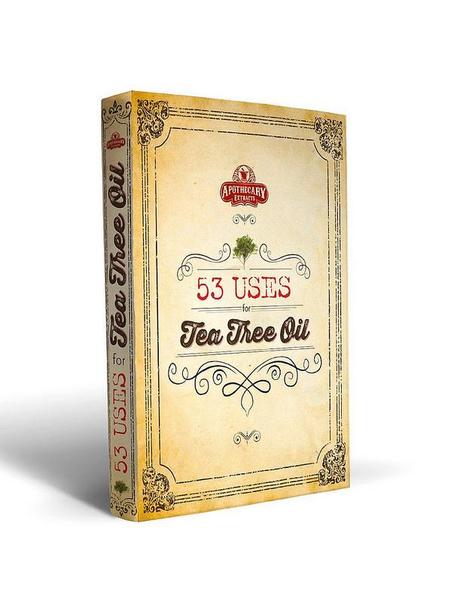 So, what I love about this product?
- The Red Rover Naturals brand is all-natural so you don't have to worry about getting negative skin reactions unless you're one of the few who are allergic to tea tree oil.
- It is also very potent and the quality is of international standard.

- Tea tree oil has the "three antimicrobial properties." First it acts as an anti- fungal to get rid of basic fungal infections. Next it has anti-viral properties to help you fight off infections. Then third, part of the anti-viral properties of tea tree oil includes its work as an anti-bacterial, which kills bacteria and prevents it from growing.
- It has plenty of uses so it's worth your money.
- It is nicely and rightly packaged in a dark colored bottle to keep the oil as close to its original state as possible.
What I don't like:
- It's not available here in Manila and you can only order from Amazon. Boo! Now that I have learned about the wonders of Tea Tree Oil, I must always have a bottle at home. Somebody bring this awesome product here please!
Anyway, if this post got you interested in purchasing Red Rover Naturals Tea Tree Oil, here's a link to Amazon.
Next I'll be exploring the beauty uses of this product so please do visit again!
I received one or more of the products mentioned above for free using Tomoson.com. Regardless, I only recommend products or services I use personally and believe will be good for my readers.