We have passed the half way mark of this challenge as we are now in week 3 with one more week to go.  The trial involves using Outdoor Baby Bio Flowers and Shrubs for four weeks on two identical plants.  You feed one and not the other.
As week 3 starts the plants look like this: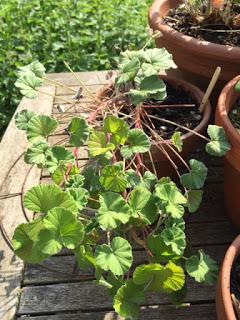 The one with the lolly stick, so the one that is being fed, is still a bit floppy and still rather green when seen in comparison with its twin.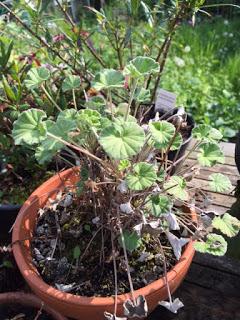 Neither of them are thinking about flowering just yet, but they are putting on leaf-growth.
When I started this challenge I decided to try two different sorts of plants.  I was not really convinced that this pelagonium would respond very well, so I have also been running the trial in parallel with some Fuchsia 'Rapunzle'.

This is the plant that is being fed.
and the one below is not being fed.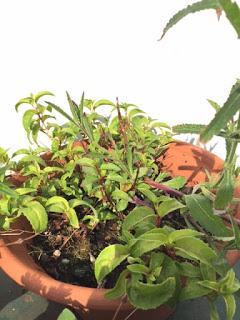 There is a clear difference.  I  think the fed one is thinking about flowering but the unfed one looks rather pale in comparison.
Next week is the final week.  It will be interesting to see what the outcome is.
Week1
Week2
Week 4