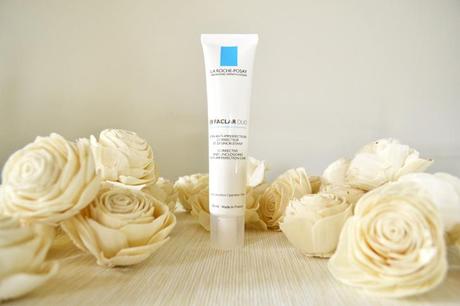 I wanted to put up a little review of La Roche Posay Effaclar Duo (Corrective and Unclogging Anti-Imperfection Care) because it is one of my number one products for dealing with spot-prone/breakout-prone, oily/combination skin.
I discovered La Roche Posay Effaclar Duo through A Model Recommends, when I was looking for products that would help me with breakouts and stubborn blemishes.Ruth (of A Model Recommends) was having very similar problems with her skin to the ones I was having at the time, so I decided to give this product a go. You can read her post about it here.
I've gone through 2 or 3 tubes of this now. I've even managed to lose one somewhere… (probably because I take it everywhere)!I use it every day, whether under make up or moisturiser, or just on its own.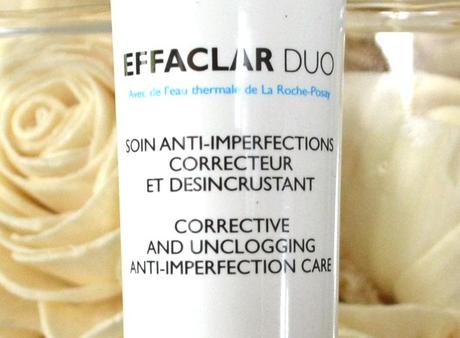 Effaclar DuoEffaclar Duo is designed to reduce the appearance of imperfections and prevent future breakouts. It contains active ingredients, LHA and Linoleic Acid, which eliminate the dead skin cells that are responsible for clogging pores and causing breakouts. The two other active ingredients, Niacinamide and Piroone Olamine purify the skin, protect against breakouts developing, and help to calm down and reduce imperfections. Effaclar Duo is a very lightweight gel that you put all over your face, morning and night, after cleansing. You only need a small amount to cover your face and neck and it soaks in really easily, leaving no residue whatsoever, so it's great to put on before make up. I have an unhealthy obsession with the idea of products seeping into my pores and blocking them up, which is partly why I love this product: I can put this on first, safe in the knowledge that it is purifying my pores and NOT blocking them, before I stick anything else on top.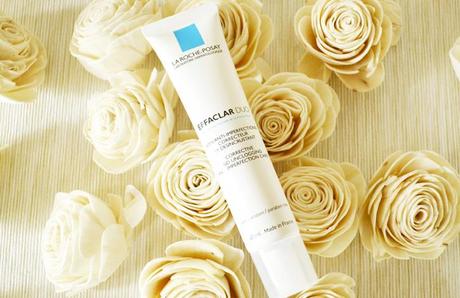 My Verdict
I have nothing bad to say about this product - it has worked wonders on my blemishes. I also think Effaclar Duo has been responsible for helping to balance out my skin, which previously, could be very dry on my cheeks, and oily around my nose and forehead. SInce using this, my skin has become much more "normal".
If you do have drier skin though, or find it drying, make sure you pop a moisturiser on afterwards.Effaclar Duo is definitely not a moisturiser, but it is an excellent treatment cream. I loved Cane+Austin Acne Treatment Pads to get me past the worst of a breakout (read my review here), but this is the perfect maintenance product. It keeps my pores clear and, for me at least, is completely non-reactive with my skin.
Also, I've just read that the Thermal Spa Water used in La Roche Posay products contains the super skin-friendly mineral, Selenium (which is found in brazil nuts). I've already talked about Selenium in one of my detox posts, here, but basically helps to fights free radicals that damage skin cells and collagen fibres, so having a bit of that in Effaclar Duo can only be a good thing! The water also has soothing, softening and anti-irritating properties. I don't know whether this is what makes the Effaclar Duo so effective, but I've not another product that is comparable.
I buy mine from Boots, here. It's not too pricey at all, only £13, and it's a must have for spot-prone skin.