I was contacted recently by the nice people at GBC, who are the UK's premier retailer of quality leisure and garden buildings, to ask if I would like a hamper full of christmas-themed goodies for a party in a summer house. There is of course a slight detail in that I do not own a summer house, but I do have a conservatory and that was happy to be blinged up as a substitute. For transparency's sake I need to be clear I have not been paid to write this post and the hamper was a gift. No one has approved or edited this post other than me, my words and opinions are my own.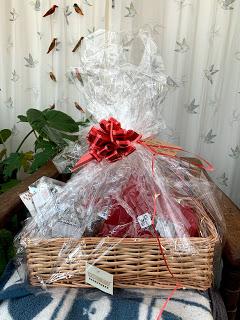 The hamper duly arrived and as promised it was full of a christmas party.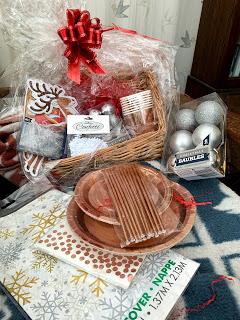 The hamper arrived on a grey dull day and it was so cheerful I could not help but smile.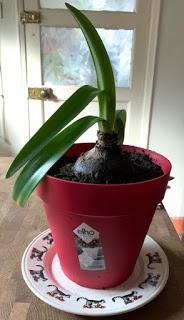 In the hamper was this very nice 'easy watering' plant pot from Elho which has its own reservoir at the base. This pot is a really nice red colour which is not showing well on this picture and is made from recycled plastic. I looked at it and knew that it needed to be the home for my amaryllis. I have had this bulb for many years and it was in need of repotting. I whispered words of love to it to remind it to flower. An amaryllis is a must for Christmas, as unlike poinsettias that I have no success with, a good amaryllis will last many years.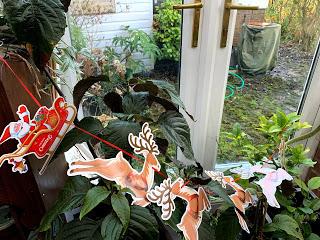 Despite it only being just December, I hung the Santa garland,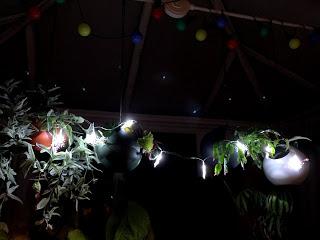 and hung up the twinkly lights. I stood and smiled and wished I did have a summer house to decorate.
I spent some time looking at the summer houses on the GBC website; they do have a fantastic range. I particularly liked Fort Caradoc, whereas the cats took a fancy to the Malvern Sienna Pent and in reality I could be easily convinced to have either....
A big thank you to Chloe for such a lovely hamper, my Christmas is going to be more bling than usual and I don't know about you, but any thing cheerful is good at the moment.