ERMAHGERD, you guys! You have no idea how amazing this thing is. Well that is, if you haven't tried it yet.
I had featured this in a recent incoming mail post and I was really excited about trying it.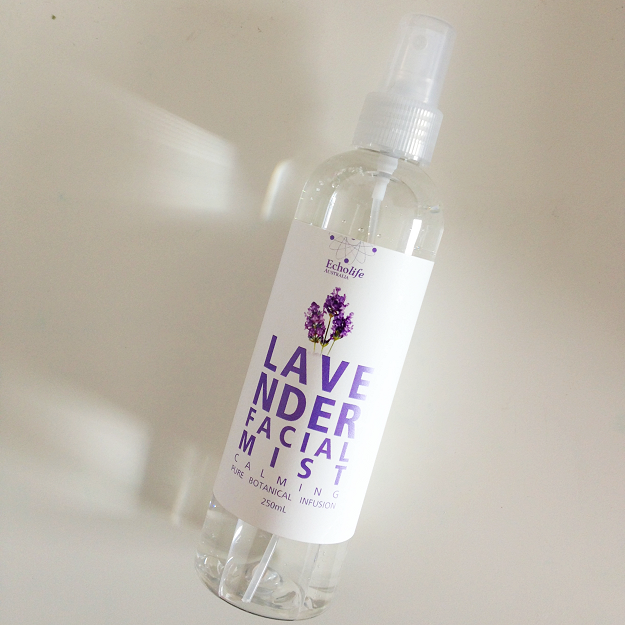 I've always been funny about lavender scented products. There has always been this 'old lady' vibe to it which always steered me away from it.
But I've underestimated the good ol' lavender plant because this is so amazing! I've been using this more than the Echolife Rose Facial Mist, which is surprising even for me.
I find that this is best applied just before bed. After you've washed your face, applied your skincare products and just before you apply your lip balm before bed, spray this all over your face and you'll feel extremely relaxed and can really settle into bed.
This has also been a lifesaver for me now that the weather is warming up! It's helped me a lot of redness and keeps my skin calm.
I also keep this in the fridge; I can't tell you how invigorating it is to have this beautiful botanical infusion sprayed chilled on your skin on a hot humid day.
Have you tried the lavender facial mist? How do you use yours?
Lavender Facial Mist is available from Echolife.com.au for $19.90, with FREE shipping!