One of the most beautiful villages in Andalusia, Priego de Cordoba is located on the south of the province of Cordoba and takes part of the region of the Sierra Subbética. With many springs around and known as the cradle of baroque in Cordoba, with a remarkable artistic and monumental heritage. The surroundings are dotted with small villages and Andalusian architecture in perfect harmony within the landscape.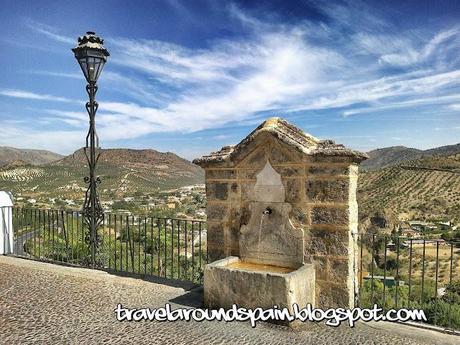 Visits
Barrio de la Villa: old part of the town, declared of Historic-Artistic interest, with narrow streets, whitewashed and decorated with flowers, especially Real Street and San Antonio Square.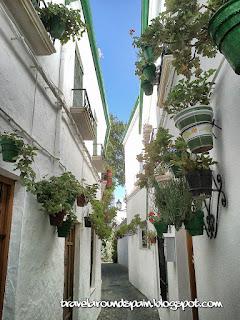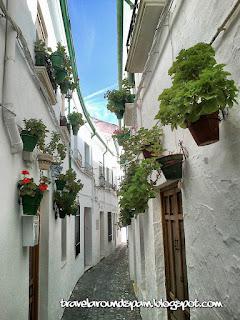 Adarve balcony: veranda overlooking the valley and the Sierras Subbéticas.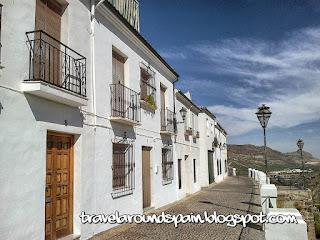 Church of the Assumption: at the Abad Palomino Square, baroque church of 1525, with a spectacular sacrarium (10.30-13.30 Tue-Fri & 10.30-13.30 Sun)
Carnicerías Reales: old slaughterhouse and market from the 16th century, beautiful facade, arcaded courtyard and spiral stone staircase (11.30-13.30 & 17.00-19.00 Tue-Sat, 11.30-13.30 Sun-Mon, free admission)
Church of San Francisco: from 1515, gothic-mudejar remodeled in baroque style (10.00-13.00 & 19.00-21.00 Mon-Fri, 10.00-13.00 Sat, 9.00-12.45 Sun)
Church of Aurora: at the Carrera de Álvarez, built on the location of a mosque after the Christian Reconquest, decorated in baroque style (10.00-13.00 Tue-Sun)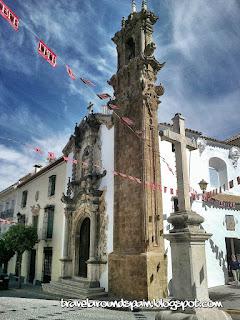 Fuentes del Rey & Ntra. Sra. de la Salud: two fountains 
dated 1802 and 1586, respectively, located 
at the end of Rio Street, being the most representative monument of Priego.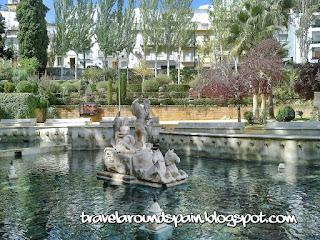 Old Moorish castle: good views of the city from its high walls (11.30-13.30 & 16.30-18.30 Tue-Sat, 11.30-13.30 Sun-Mon)
Palaces and manor houses of the 18th century: mainly at Rio Street and Carrera de las Monjas, Carrera del Águila and Carrera de Álvarez.
Also worth visiting
Olive oil tasting and visit to an olive mill: the quality of extra virgin olive oil with Designation of Origin Priego de Cordoba has been recognized internationally. 
•Aceites Vizcántar offers oil tastings (www.aceitesvizcantar.com)
•Mueloliva is open for olive mill and packaging facilities visits (www.mueloliva.es)
Arab Baths: enjoy a 90 minutes session indulging yourself  with a massage and bath in three 
flavored 
pools at different temperatures, enjoying the ancient knowledge of body care legacy of Al-Andalus time. 
Casa Baños de la Villa (www.casabanosdelavilla.com)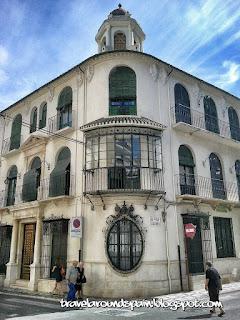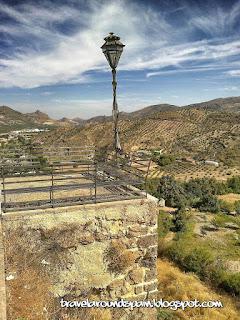 Featured accommodation
Hotel Las Rosas www.hotellasrosas.net
Villa de Priegowww.villasdeandalucia.com
Casa Baños de la Villawww.casabanosdelavilla.com
Hotel Huerta de las Palomas
www.zercahoteles.com
Río Piscinawww.hotelriopiscina.com
Hotel Zahoríwww.hotelzahori.es
Hostal Rafiwww.hostalrafi.es
Complejo Rural La Presawww.turismorurallapresa.com
La Mimbre Ruralwww.lamimbrerural.com
Posada Realwww.laposadareal.com
Posada La niña Margaritawww.casasdelasubbetica.com
El Porton de la Villawww.elportondelavilla.com
Casa Oleawww.casaolea.com
Tourist office:
Plaza de la Constitución 3. 14800 - Priego de Cordoba. Cordoba. Andalusia. Spain
10.00-14.00 & 16.30-18.30 Mon-Sat, 10.00-14.00 Sun
www.turismodepriego.com;

[email protected]

Enjoy more pictures at the
Travel around Spain's YouTube Channel
!