You find thousands of websites when you search for coupon codes online. And unfortunately you have to visit all of them just to be sure that you have the best deal for your shopping cart. This gets tedious if you buy online a lot.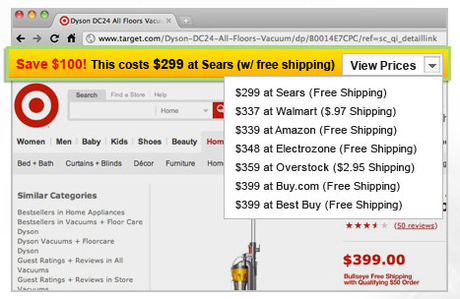 To make things very simple and easy PriceBlink has introduced a small Add-on / Extension for Firefox and Chrome which tells you about the Best deal available for the site or the product you viewing.
It not only informs you of the coupon codes available for that site but also informs you about the other sites which are selling it at the lower price to get you the best possible price.
Using it is very simple and the demo video explains its usage.



PriceBlink Add-on

PriceBlink Extension