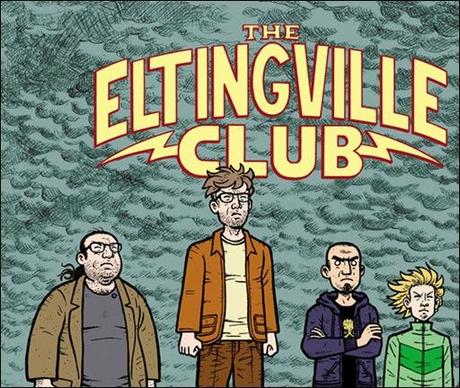 Here's a preview of The Eltingville Club #1, written and drawn by Evan Dorkin, courtesy of Dark Horse – on sale April 23rd, 2014.
THE ELTINGVILLE CLUB #1
Writer / Artist: Evan Dorkin
After twenty years, three Eisner Awards, and a smattering of hate mail, the Eltingville Comic Book, Science-Fiction, Fantasy, Horror, and Role-Playing Club is finally breaking up. When Bill's dream job in a comic shop turns into a nightmare for the club, more than bridges and membership cards are burned in a fiery, fan-tastic finale!
* From the creator of Beasts of Burden and Milk & Cheese.
Publication Date: April 23, 2014
Format: FC, 32 pages; One-shot
Price: $3.99
UPC: 7 61568 21864 0 00111

- The Comic Book Critic