Facebook
1
Twitter
1
Google+
1
Sins of the Father Visit the Children in NOVA #18 – an Original Sin Tie-In!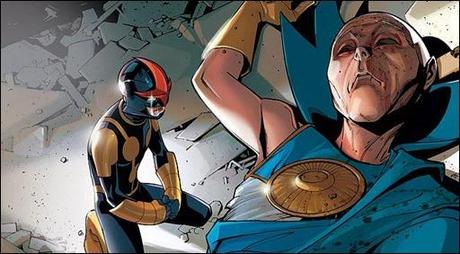 Here's a three page preview of Nova #18, an Original Sin tie-in, by writer Gerry Duggan and artist David Baldeon courtesy of Marvel Comics – on sale June 18th, 2014.
Press Release
This June, Original Sin rocks the life of Sam Alexander as the young hero faces a mystery in NOVA #18 – from the fan-favorite creative team of Gerry Duggan and David Baldeon!
The death of the Watcher has left a hole in young Nova's life, but even as he grieves for the loss of his friend, there is hope for the future. Before his death, Uatu left Sam with hope that his long-lost Father, former Black Nova Jesse Alexander, is still alive. Only there is more to the story…and it lies in the secret history of the Black Novas. What was the purpose of this clandestine sect of the Nova Corps? The secrets they kept will propel Nova to the end of the cosmos in search of answers! Was Nova's father a murderer?
The secret history of the Black Novas begins to unravel this June in NOVA #18 – a tie-in to Original Sin!
NOVA #18 (APR140636)
Written by GERRY DUGGAN
Art by DAVID BALDEON
Cover by PACO MEDINA
FOC – 05/26/14 On- Sale – 06/18/14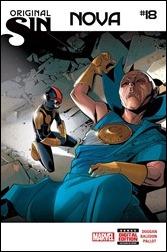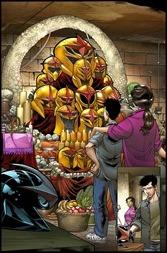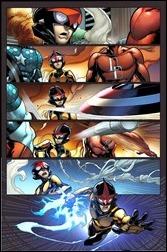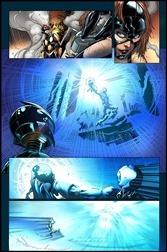 - The Comic Book Critic
You may also find these interesting:
First Look at Deadpool #27 – Deadpool Gets Married

First Look at Original Sins #1 Featuring Deathlok, LockJaw, and The Young Avengers

First Look at Original Sin #4 by Jason Aaron and Mike Deodato

Preview: Mighty Avengers #11 by Al Ewing and Greg Land

Original Sin #3.1 – It's Hulk vs. Iron Man Beginning in June 2014
Preview of Nova #18 by Gerry Duggan and David Baldeon (Original Sin)
was last modified:
May 23rd, 2014
by
Carlos Rodrigues