Representing Congressional District 8, the San Bernardino High Desert, Rep. Paul Cook, R-Yucca Valley, voted today for H.J. Res. 91 authored by Rep. Rodney Frelinghuysen (R-NJ), the "Honoring the Families of Fallen Soldiers Act," his office announced today.
In the absence of a Continuing Resolution, this bill ensures the immediate availability of money in the Treasury for death gratuities and related benefits for survivors of deceased military service members of the Department of Defense. Funds are guaranteed through the end of Fiscal Year 2014.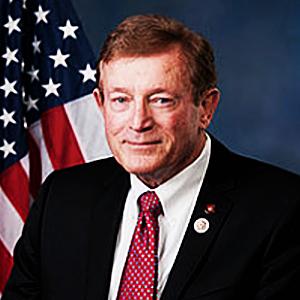 Rep. Paul Cook, R-Yucca Valley, CD08
Cook said, "We made a promise to the families of our fallen heroes. The bill ensures that we keep that promise by providing payment of final expenses to their families."
The bill passed the House of Representatives today 425-0.
A member of the House Armed Services, Foreign Affairs, Veterans' Affairs Committees, Cook served as an infantry officer and retired after 26 years as a Colonel in the U.S. Marine Corps. During his time in combat, he was awarded the Bronze Star and two Purple Hearts.