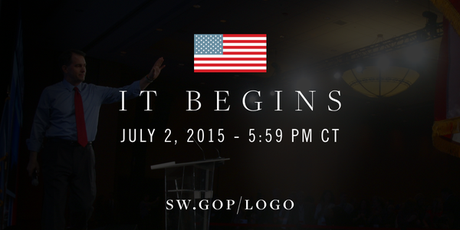 The Republican Presidential Candidate & Governor Of Wisconsin,  Scott Walker has gotten a new gTLD domain name SW.Gop.
The domain name is currently resolving to the Governor's instagram account.
The Governor already owns the domain name ScottWalker.com so it will be interesting to see what he does with SW.gop.
According to the Governor's Twitter account @ScottWalker  the site on the domain is due to launch today at 5:59PM CT.
We will let you know what the SW.Gop site is carrying later today.
We questioned in a post a few months ago why no Republican major political  candidate or office holder seemed to own a .GOP domain.  It's good to see that has now changed.
The domain name ScottWalker.com was purchased in March 2012 for $7,500, according to dnpric.es